Whether our kids are Millennials or part of Gen Z, what we do and what we say as parents still means the world to them. Oh, they may act like they're all independent and adulty, but deep down, even they will admit that it's true. This idea of how best to bless and encourage them has been on my heart for awhile, so I consulted with my kids, asking them to help me put together a list of how parents could bless and encourage their grown kids. Some of the things on their list were not surprising (gifts!), but some were (presence). Today I'm sharing the list with you.
1. Gifts
The best gifts are personal and meaningful to the recipient. In our family, we've always given what we call, "I Love You Gifts." They are simply gifts that don't need an occasion. They usually aren't expensive or over-the-top. Think a Starbucks e-gift card when you know your college kid has a busy week of tests and isn't getting much sleep or a big bag of their favorite candy sent straight from Amazon. Want to go bigger? Check out the great care packages by my friends over at MidtermFix.
2. Thoughtfulness
Let's face it, when it comes to our kids, out of sight is never out of mind. It's just encouraging to know that someone is thinking of us, isn't it? Our daughter has had a busy summer, living at home while taking summer school, working, and rehearsing or performing in shows at a local theater at night. There were days when our schedules wouldn't match up, and I wouldn't see her at all. If I went to bed before she got home, I would go up to her room, turn on some lamps and turn down her bed. She said when she got home she loved knowing that I thought of her and missed her while she was gone. When the kids are out of the nest, it can mean doing something like forwarding a news story or funny video that you think they'd love.
3. Prayer
I think prayer is so important that I wrote a whole post about how I pray for my kids. (Stormie Omartian's book, The Power of Praying for Your Adult Children has been really helpful!) My kids know I am praying for them, and they are encouraged by it. Truly, it's the most valuable thing we can do for them.
4. Presence
There are times when Facetime just won't do the trick, and they need a real life hug from Mom or Dad. In our family, we call this the "ministry of presence." It's not about rescuing them; but rather, coming alongside them when they need it most and you can do it best. Bad breakup with the boyfriend? Really sick? Completely overwhelmed with life? If you're close enough, practice the ministry of presence.
5. Ask the "Expert"
As our kids leave the nest, they learn and grow. Most likely, they will become "experts" in a field that is not familiar to you. You can bless and encourage them by asking intelligent questions about their field, listening to their answers with interest, and asking follow-up questions. With a son in law school and a daughter who is studying meteorology, we do this all the time – and we've learned a lot! Everybody likes to share their knowledge and insight. Give your kids a chance to show off a little. And then encourage them by telling them how impressed you are with them. (You really will be!)
6. Communicate (with no expectation of reciprocation)
Send a text, email, or even snail mail with a word of encouragement, a Bible verse, a family picture or a funny story. Did you know that 18-24-year-olds typically send and receive over 128 texts every day? Letting your kids know that they don't need to respond might be the biggest blessing of all!
What do you do to bless and encourage your big ole' kids? I'd love to know. Please leave me a comment and share your good ideas. 🙂
Blessings,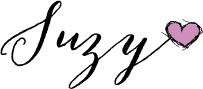 Photo by Megan Weaver.
Resources to Help You Be a Great Parent to Your Adult Kids
(Click on the images for more information.)