I'm so excited today to give you the scoop on something many of you have asked me about! Do you follow Empty Nest Blessed on Instagram, Facebook, or Pinterest?  If you don't, you may want to think about it! I post lots of social media-only content throughout the day, especially on my Instastory. It's like a behind-the-scenes peek at my life as an empty nester! If you're already following me on Instagram, I'm sure that you've seen @liketoknow.it links on many of my posts. As you may already know, Empty Nest Blessed is part of an affiliate advertising program through a company called rewardStyle. This means that if you make a purchase through certain links on this site or any related social media platforms (like Instagram, Facebook, or Pinterest), I may make a commission from that purchase. (It doesn't cost you anything extra.)
The rewardStyle network includes about 45,000 hand-selected influencers from 100+ countries worldwide, who post their favorite fashion looks, home decor, beauty products, and more. The benefit to you is that RewardStyle gives me access to 1 million global brands — from luxury names like Gucci all the way to affordable options like Old Navy and Target. I may get advance notice of sales, and sometimes opportunities to collaborate on special projects with brands who may offer discounts just for my readers. You get a convenient way to shop my looks and recommendations.
With the LikeToKnow.it app, you can screenshot any of my LikeToKnow.it-enabled posts whenever you see them on your favorite social media site. Once you've registered with LikeToKnow.it, you'll get an email with product details and shoppable links any time you screenshot the post. You can also go to the LikeToKnow.it app and follow me (search Empty Nest Blessed on the influencer search) and that will make my latest post appear right on your homepage feed. If you've missed some of my LikeToKnow.it-enabled posts, you can always go to the app and put "Empty Nest Blessed" into the search engine to go to my page. (Or go directly to my LiketoKnow.It page at liketoknow.it/emptynestblessed.)
Here's how to use LIKEtoKNOW.it to get more information – or shop my looks:
1. Download the LIKEtoKNOW.it app in the app store and register for the service. (You'll have the option to set your personal user preferences.)
2. Follow Empty Nest Blessed in the app.
3. Screenshot Instagram, Facebook, or Pinterest posts that include LIKEtoKNOW.it links.
3. Receive an email or open the LIKEtoKNOW.it app and if you've followed me, my shoppable images will appear on your feed within the app.
If you don't want to download another app (I get that, believe me!), you don't have to. You can screenshot my photos on social media and receive an email with shoppable links once you've registered your email at LikeToKnow.it.
If you'd rather not register with LikeToKnow.it (I get that too!), you can just come here and shop on the SHOP page that can be found on the navigation bar at the top of my site. All you have to do is click the image you want more information on, and the linked items will pop up for you to shop. (So easy, right?) You can give it a try below.
If you'd like a little bit more information or you're confused, click here for a brief explanatory video. If you want to learn more about blogging as a small business, and how it all works, you can read this post.
If you've looked around on Empty Nest Blessed, you know that I write about what interests me and what I think my readers will love. One day it might be the latest style trends and how to wear them when you're over 50 or our favorite empty nester getaway spot, and one day it might be how to show love to your adult children or midlife beauty issues. I decided early on in my blogging days that it wasn't fair for me to write about things without providing you with resources if you want more information on the topic I'm discussing. So in my blog posts, I'll always link to my outfits, favorite resources, products, and places – to hopefully inspire and equip you. Please know that anything I write is my own opinion and I only recommend products or companies that I love or use myself. I consider you all my friends, and I do my very best to be a good friend to you! I'm so grateful for your readership and support, and for making Empty Nest Blessed possible.
I wrote today's post in response to lots of reader questions about LiketoKnow.it. The same goes for Wednesday's post about building a strong relationship with your adult children. Is there anything you'd like to see me address on Empty Nest Blessed? Please leave me a comment and let me know!
Blessings,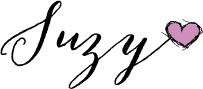 P. S. Not quite sure how to watch someone's Instastory? It's okay! Click HERE for instructions.