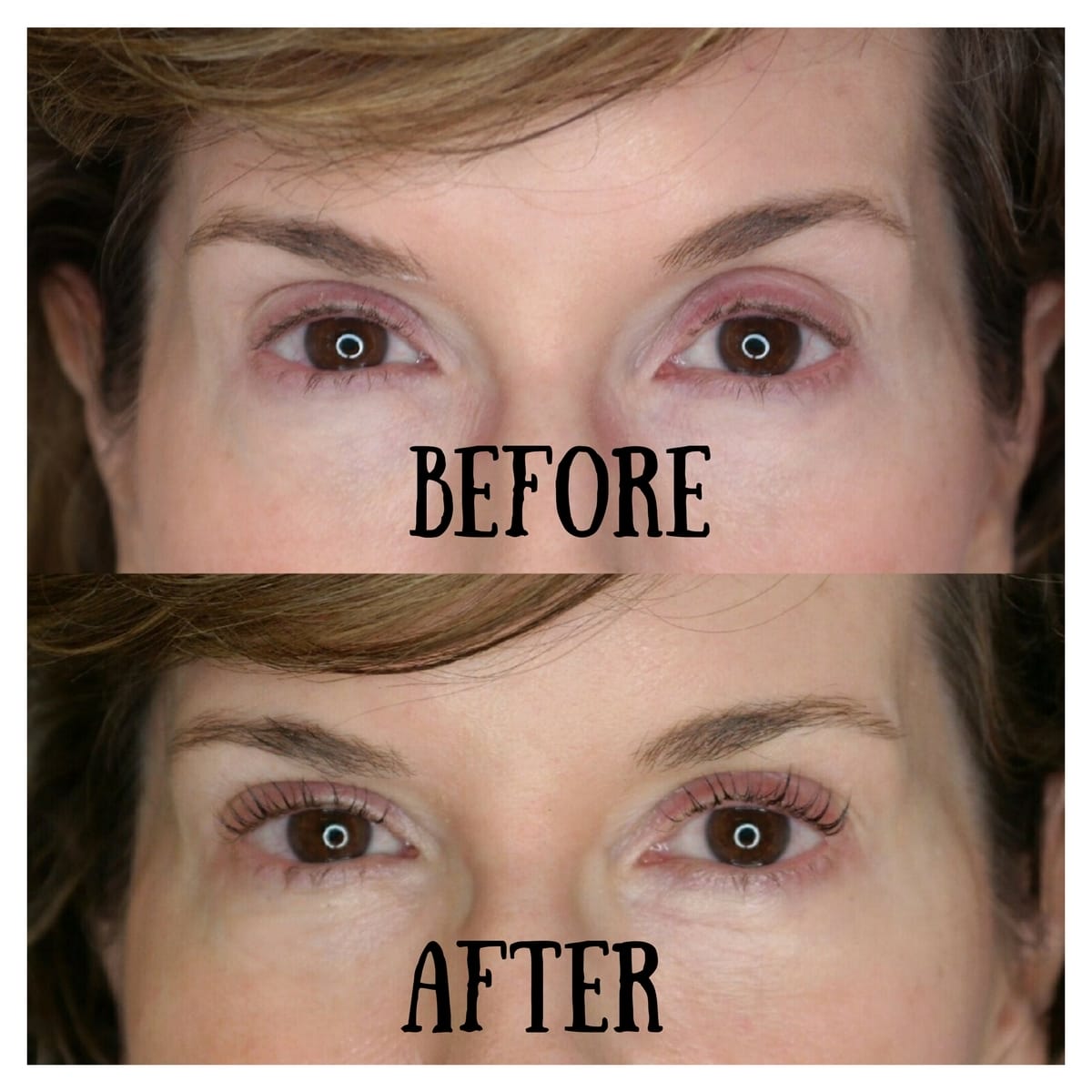 It's no secret that I have a thing for eyelashes. Like, if I was marooned on a desert island and could only take one thing, it might be mascara. That kind of thing. I have pretty good natural lashes (thanks to using Rapidlash Eyelash and Eyebrow Serum every day), and at this point, I'm not interested in extensions. I've been thinking about trying the lash lift procedure for some time. (Ya' know, mostly for research. I'm here for you, friends.) Bebe Tran, a top Dallas makeup artist who does the makeup for some of my photo shoots, just opened B-Lashed Beauty & Bridal Bar here in Dallas. She's best known for the makeup she does for brides and their bridal parties, and her salon is a beautiful, relaxing place to come for a makeup lesson, lashes, or semipermanent makeup like microblading. She's a certified cosmetologist, experienced lash technician, and one of my very favorite people. She delights in making her clients look and feel beautiful. (I mean, she gets super-excited! It's a little bit hilarious.) I decided it was time to give the lash lift a try.
What is a lash lift?
It's like a perm (but without chemicals like parabens or formaldehyde), for your natural eyelashes. It uplifts and curls them from the base of the lash, making them stand out and look longer. It's often paired with an eyelash tint, to enhance the defining effect. When finished, your eyes look larger, your lashes look longer and fuller, and your entire face looks uplifted.

What are the steps in a lash lift?
1. The eyes and lashes are thoroughly cleaned. (Hence my red eyes in the "before" photo above.)
2. An undereye gel patch is placed on lower lashes to prevent them from curling upwards along with the upper lashes.
3. Soft silicone pads are placed on upper eyelids to hold them in place while the perm solution is applied to the lashes.
4. The lashes are thoroughly and carefully combed straight.
Bebe explained that this is a critical point in the procedure. If a lash technician doesn't take the time to ensure that each lash is straight right from the base, the lashes may end up pointing in different directions when the lift is complete.

5. A perming solution is applied to prepare the lashes for curling.
This takes 13-16 minutes. The solution is removed with cotton gauze.
6. A setting solution is applied to the lashes, and they're lifted upwards over the silicone pads.
This takes 11-14 minutes. The solution is removed with cotton gauze.
7. A lash tint is applied.
The color depends on the natural color of your lashes and what color you want. My lashes are already pretty dark, so Bebe chose a blue/black tint. It stays on for 12 minutes.
8. The lash tint is removed, and the lashes are thoroughly cleaned with a nourishing oil. (Hence my red eyes in the "after" photo above.)
9. The lashes are combed, and the silicone pads are removed.
How do you care for lashes after the lash lift?
No water, cleansing product, or makeup can touch the lashes for 24 hours following the lash lift. After that time, you can use your normal mascara. An eyelash curler will not be needed, and the use of one could damage the lashes. Use mild products for cleansing and avoid rubbing or applying force to the lashes. (Using waterproof mascara is discouraged because removal can be too harsh.) Lashes can't be exposed to heat for at least 48 hours after the procedure.
How long does a lash lift take?
Typically around 45-60 minutes, with an additional 30 minutes for tinting.
How long does a lash lift last?
Typically, 6-8 weeks. As it wears off, lashes gradually drop evenly and go back to their natural look. (If you use a growth serum on your lashes as I do, results may not last as long.)
How much does a lash lift cost?
A lash lift is $100. When paired with a tint, it's $115.
Who's a good candidate for a lash lift?
1. A person who doesn't want to wear mascara.
2. A person who doesn't want to curl their lashes.
3. A person who likes the volume of their lashes but wishes they were curlier.
4. A person who wishes their eyes looked larger and more open. (That's me!)
5. A person who wants a less-expensive and lower-maintenance option than eyelash extensions.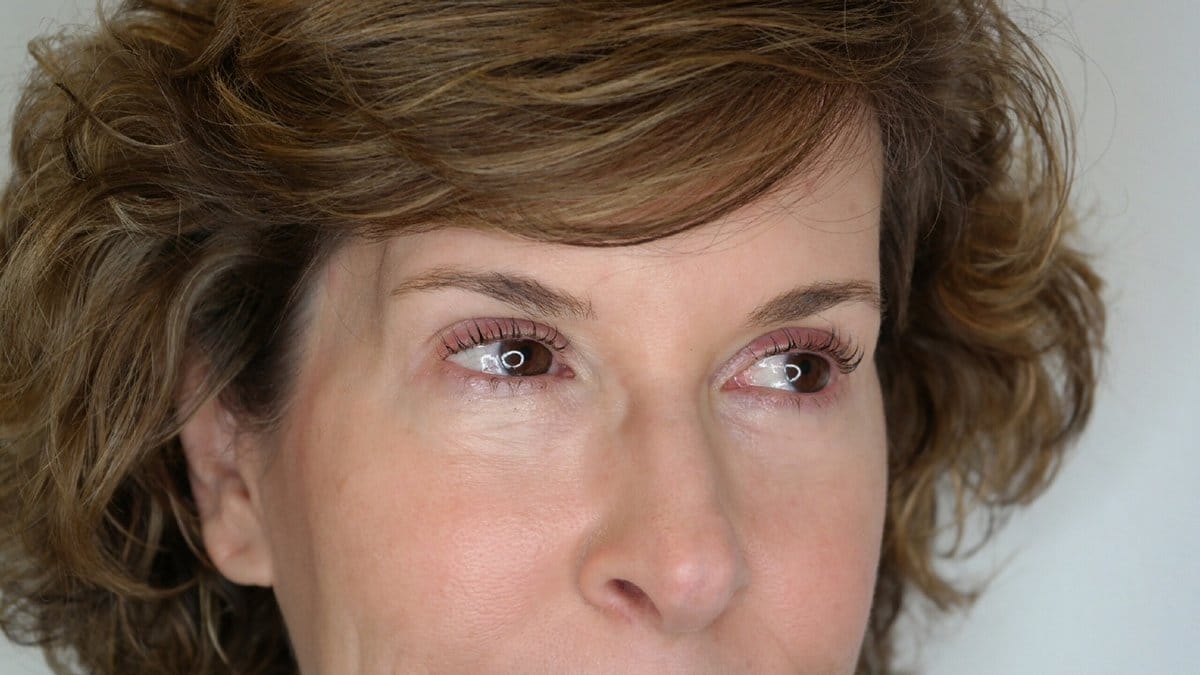 I love my lash lift and would definitely do it again! I think it's important to go to a reputable lash studio and an experienced lash technician. I knew Bebe would do an excellent job on my lashes because she is such a perfectionist when she does my makeup. (Which is the quality you want in your makeup artist, amirite?) I wasn't compensated for this post. My lash lift and tint were complimentary, but I paid for materials (and left a tip, of course!). All opinions expressed are my own. To learn more about Bebe Tran and B-Lashed Bridal & Beauty Bar, or look at before and after photos, see their website. If you live in Dallas, contact the salon at 817-881-2009. If you tell them you read about them on Empty Nest Blessed, you'll receive a 15% discount on your first lash lift! (This offer does not expire.)
Have you ever had a lash lift or extensions? I'd love to know your thoughts in the comments below.
Blessings,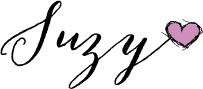 SHOP MY FAVORITE LASH PRODUCTS