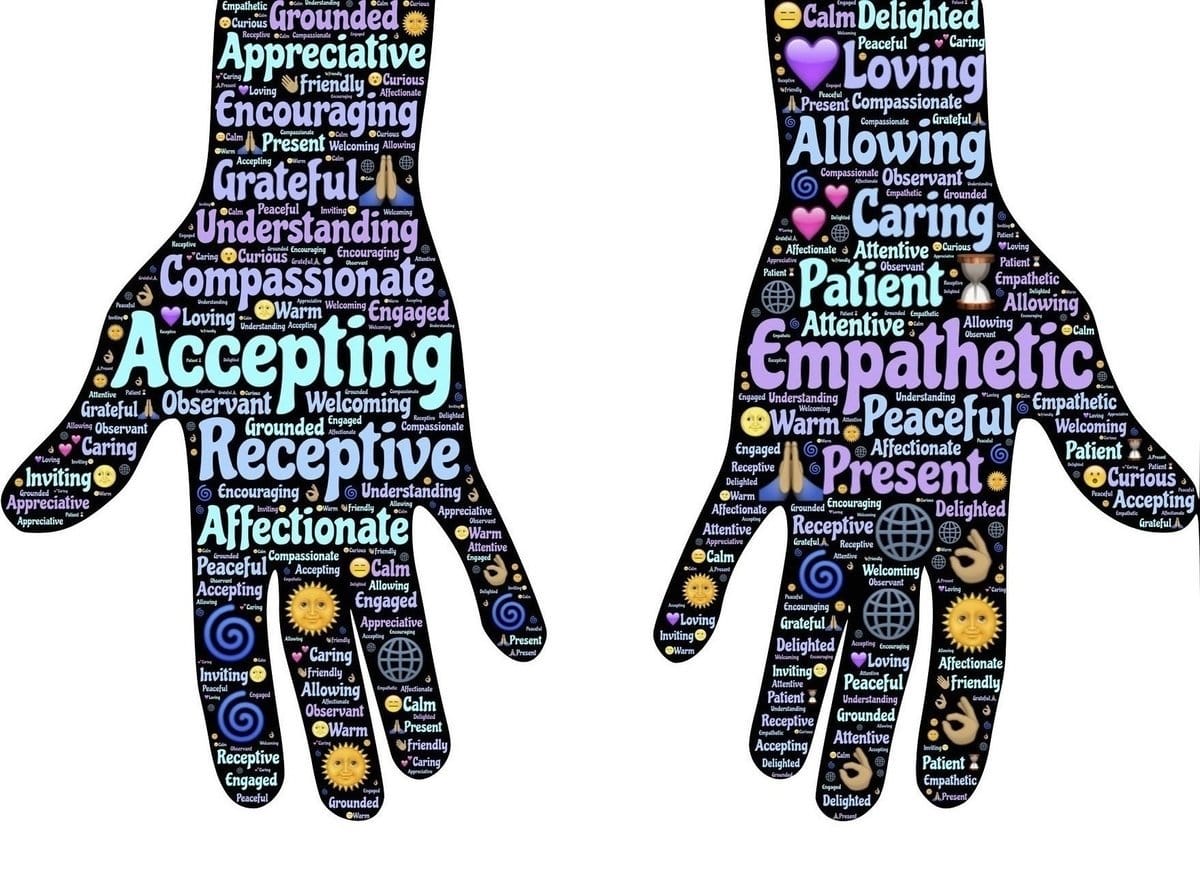 Our kids need to know we love them just as much as adults as they did when they were kids. Your expressions of love are going to look different, for sure, but it's more important than ever that you show them your approval and love. Today, I'm sharing six practical ways that you can show love to your adult children.
1. Be their Cheerleader
Everybody needs an "attaboy" sometimes! Your adult kids need to know that you have full confidence in them and in their ability to handle challenges and adversity. Say things like, "You've got this! It may be challenging but because you're the kind of person that ______(list positive character qualities here)______, I know you've got what it takes to handle this." They won't handle every situation perfectly, but you can always encourage them by pointing out what they learned and how that knowledge will help them the next go 'round.
2. Be Generous
I'm not necessarily talking about money! Be generous with your time, your resources, and your support. When our son and his wife moved to a new apartment, we blocked the date off on our calendar so we could help. It might not have been our favorite way to spend a Saturday, but it was a tangible way that we could serve them. Over the course of the day, the four of us had lots of laughs and meaningful conversations, and it gave us ample opportunity to build them up and encourage them. We said things like, "Oh, it's so smart of y'all to have a _____(name of helpful tool or appliance)____! It's really going to come in handy one day," and, "I love this _____(name of furniture or accessory)_____. You have such great taste!"
3. Set Healthy Boundaries and Stick to Them
When your kids become adults (and especially when they get married), be sure that you establish and maintain healthy boundaries with them. Remind yourself that the growing-up process usually looks like a hot mess and your kids are going to stumble around as they learn to figure things out on their own. There really are no shortcut when you're learning to "adult," and I guarantee it will be hard to watch sometimes. They will handle some things well, and in other cases, you will see the writing on the wall well before they do. Resist the urge to intervene (although that will be your default setting!). If you absolutely must, be sure to ask their permission first. Say something like, "I have a thought about ____ (situation, person) _____, but if you don't want to hear it, that's fine. Would you like to hear my thoughts? You can say 'no.'" 🙂
4. Be a Good Listener
Always ask about them first. Say things like, "How was your day? How did everything work out with _____ (situation, person)_____?" Let them talk and ask follow up questions if it's appropriate. Whatever you do, DO NOT bring your own emotional baggage or neediness into the conversation. Think twice before you unload about your struggle with the empty nest or the fight you got into with their dad! Be sure to let them be the "experts" and even show off a little by telling you about their latest success, how hard they're working, how much stress they're under, etc. I tell my two unmarried children that I am always here to "hold the bucket" for them. Even if they just want to call me and vent for 5 minutes, I am happy to be that person for them.
5. Speak It
Tell them you love them. If they're embarrassed, shorten it to "Love ya!" and say it even more often! Don't assume they know how you feel. Expressing your love in words is never, ever wrong and showing it in their primary Love Language is even better. And when you speak it, honor them enough to do it in their preferred mode. That means doing things like texting (instead of calling), sending thoughtful or funny GIFs, or even asking them to set you up on Snapchat or Instagram so you can keep up with their lives on their favorite platforms.
6. Pray for Them
Pray for your kids and tell them that you're praying for them. Prayer is simply talking to our loving Heavenly Father. He established it as the means by which we receive his supernatural help. Not sure how to do it? This "Prayer for Beginners" article is one of my favorite resources and this book is a helpful tool.
No matter what their age, your adult children need your love, encouragement, and support. How do you express love to your adult kids? I'd love to know your tips in the comments below.
Blessings,