Today I'm excited to share a look that should be in every empty nesters' spring and summer style playbook—an easy breezy dress! I'm partnering with Walmart as a part of their We Dress America campaign to share some great looks with you—at great prices!
This post is sponsored by Walmart. Thank you for supporting brands that I love!
If you follow my Instastories, you know that I am a Walmart girl through and through! I go every single week (at least once)! I so appreciate the huge selection of merchandise and the fact that I can get everything I need from beauty to produce, right in one spot! In the past year, as I've walked through the stores though, I noticed something…Walmart has upped their fashion game, big time! I'm talking on-trend and good quality. I'm so excited to share some of their easy breezy dresses with you today! Also, I have a really big scoop to share with you.
I'm talking insider info that not many people know. And I'm super pumped to share it! Keep reading for all the deets.
Remember the days when you had a "mom uniform?" Like, the kids were running crazy, and you just grabbed the same old standby outfit without taking the time to put much thought into it? Well, those days are over, my friends, and it's time to put some thought into your "empty nester uniform." 🙂
Lucky for you, Suzy and Walmart are here to help with some easy breezy dresses that are perfect for your empty nester uniform! These will have you looking good from errands and the office to that late-night movie date with the hubs. (Um, yeah…you can do that late-night date night now. And you should. Because you can.) #emptynesterlifestyle #forthewin
A Few Things You Need to Know
'Cause y'all know I'm all about sharing the inside scoop with you!
1. Walmart offers a wide range of everyday brands to suit a diverse group of styles and styles.
Here are a few of my faves. Click any of the pink links or images for more information.
The dress I'm wearing in this post is from this line! I styled mine with slip-ons, but you can easily dress up your look with these neutral ruffled wedges for under $20.

If you live somewhere where it's still cool, but you've got all the spring feels, this sweater is perfect! The high-rise jeans in this line fit like a dream and the quality is primo. Check out this cute camo pair!

Curated by Sofia Vergara, this line not only offers a variety of jean styles, but also jean jackets with a feminine cut and fun graphic tees like this one that says "No pain, no cake!" Hahaha!

2. Walmart now offers premium brands. What???
Are you sitting down? LIke, seriously.
About a year ago, Walmart launched its Premium Clothing Brands online store in conjunction with Lord & Taylor. It features over 150 top-rated brands! We're talking brands like Karl Lagerfeld Paris, BCBGMaxAzaria, Calvin Klein, Adriana Papell, and Vince Camuto. You can check out all of them by clicking here and looking at the sidebar on the left of the page. (Don't miss the list of premium men's brands, including Brooks Brothers, Kenneth Cole New York, and Tommy Bahama, to name a few!
Aren't you glad I had you sit down? Ah-mazing, right?
3. Walmart offers free 2-day shipping and returns for purchases over $35.
Yep, that's right. 🙂
Time and Tru Sleeveless Knit Dress | Time And Tru Perforated Slip-On | Time And Tru Hoop Ball Drop Earrings | Coordinating Straw Tote (not pictured)

Can I please tell you how soft and swingy this dress is? It comes in a whopping 12 colors and patterns. (Click here to see them all.) AND (wait for it…) it has pockets!!! #welovepockets
Time And Tru Perforated Slip-On
These perforated tennies are really comfortable, and they come in four colors. (I already bought them in two!) They have a memory foam insole, which makes them feel good on your feet. I found the fit a little on the large size, so you might consider ordering a size down from your usual.

Time And Tru Hoop Ball Drop Earrings
The accessory collection at Walmart is off the charts, y'all! These hoop ball earrings are lightweight and just the perfect size. I also ordered this darling straw tote to go with this outfit, but it didn't come in time for my photo shoot. (Walmart has an awesome collection of totes!)

If you saw my recent post on What to Pack for an Empty Nester Getaway, you know how I feel about incorporating easy breezy dresses into your travel wardrobe! Now you know they're perfect for your empty nester uniform too! I've put together a little boutique of some of my favorite easy breezy dresses from Walmart below and also included some of the dressier ones from the premium brands. Click on any of the images for more information!

Blessings,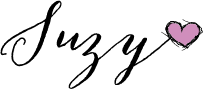 Photos by Megan Weaver.
You can pin this image on Pinterest for future reference!