Mother's Day is Sunday, May 12! If you're like me, it's hard to even think about that with graduations, bridal and baby showers, and upcoming weddings on your mind. I'm here to make it easy for you, with gift ideas all organized for you in price ranges under $25, under $50, under $100, and under $200.
I know that in some families, Mother's Day is a big deal, with beautiful gifts, stunning floral bouquets, and brunch reservations at some place really special. In other families, Mother's Day means hugs, kisses, handwritten notes, and maybe a whimsical gift that makes mom laugh. Whatever your Mother's Day celebration looks like, I hope you find something really special for your mom, your grandmother, or (gasp!) even yourself in the Mother's Day Gift Guide. (BTW, did I tell y'all that Bob ordered three things for himself from the Graduation Gift Guide?!!! He was all, "Um, you can give these to me sometime, for something…") It was adorable and if I could put the laughing/crying emoji right here, I totally would.
For more information on anything you see in my Mother's Day Gift Guide, there are three ways to shop:
Click on the images in the collage above.
Click on the images in the boutiques I've curated for you below at the bottom of this post.
Head to the shop tab in my navigation bar above.
Happy Mother's Day, sweet empty nester mamas! I'm so grateful for each of you, and I know your kids are too. xoxo
Under $25

Und

er $50

Und

er $100

Und

er $200

Blessings,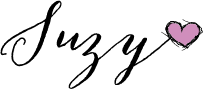 Don't forget to Pin the graphic below for future reference!