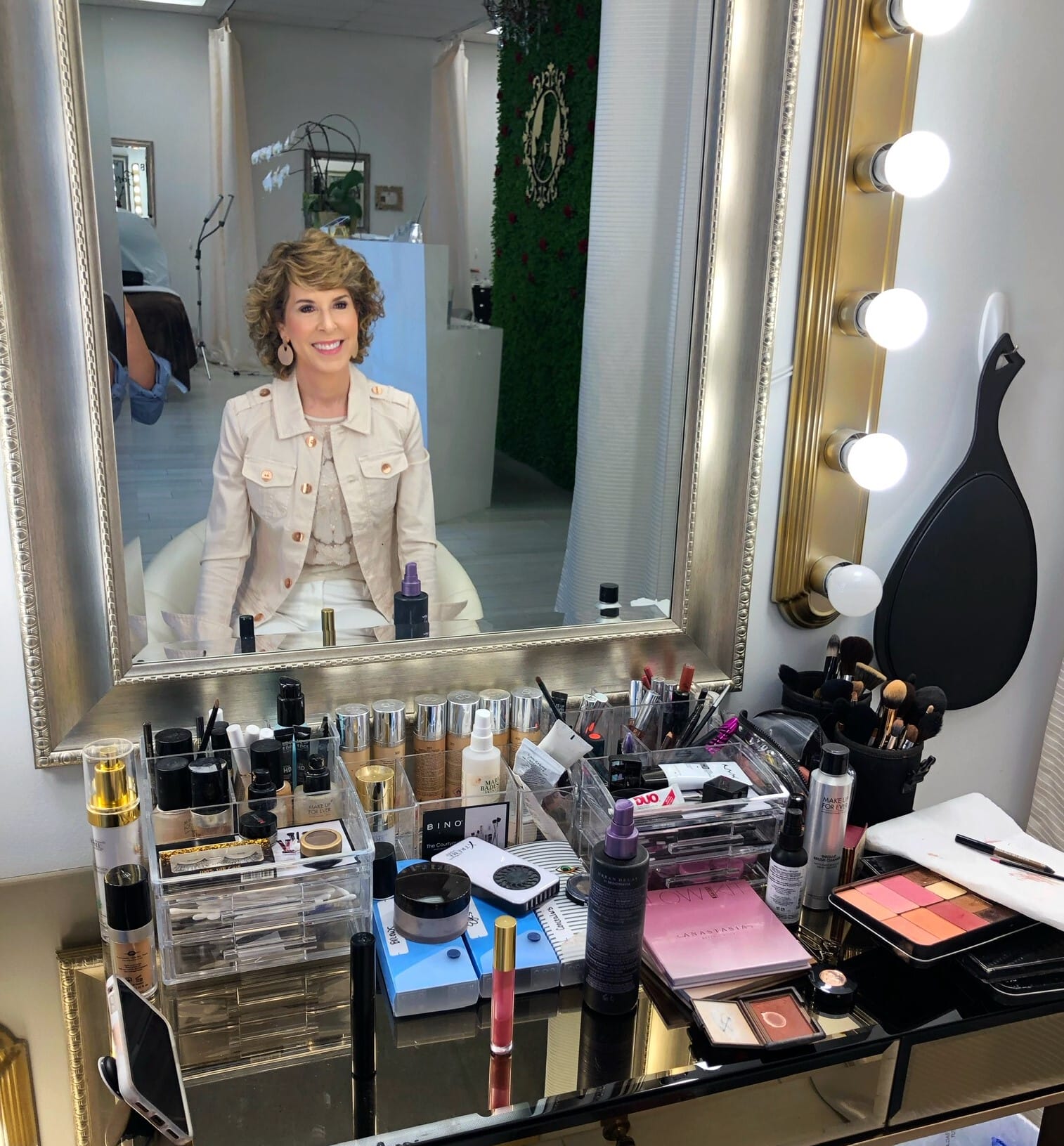 When I first started taking photos for Empty Nest Blessed, I decided that it would be fun to have my makeup done for a few photo shoots. Although I don't do it all of the time, I really like to do it! It's challenging to put yourself out there in photos, and It gives me confidence to know that a pro is making me look as good as I possibly can! When I was looking for a makeup artist who could help, someone recommended Bebe Tran. I loved her immediately because she told me I was beautiful before we even got started! She got so excited about doing my makeup, and it was incredible to see a true pro in action! We've become good friends, and I've loved watching her grow her business and establish her own salon. Back in February, she graciously hosted my readers for a free Makeup Over Fifty Class, and it was so much fun to collaborate with her on that. (If you haven't read my wrap-up post from that event, you might want to! It's full of Bebe's best tips, tricks, and lots of product recs. Click here to see it.) Over the years, I've peppered her with dozens of questions, and she's patiently answered each an every one.
I've written a lot on beauty over 50—those are some of my most popular posts—and you all have asked me lots of questions too! Sometimes I know the answer, or can share tips of my own, but I thought it would be an even better idea to pose your questions to Bebe so that we could get a real professional's perspective! So, without further ado, let's jump in and talk makeup over 50, shall we?
Makeup Over 50: Less is More?
I've heard that women should wear less makeup the older they get. How do you suggest they do that? 
Bebe: That's true! I've always believed that less is more. We tend to get drier as we get older so using a water-based foundation or a foundation with a built-in anti-aging serum will help plump and hydrate your skin throughout the day. Also be sure to use a hydrating eye serum or brightening cream around your eyes because it will help plump those fine lines so your makeup won't settle in them, emphasizing those lines even more. I usually use a light to medium coverage foundation on my mature clients as opposed to full coverage or oil-free foundation. Also, a moisture mist or rosewater mist is a great addition to your make-up kit as it helps to refresh your makeup/skin throughout the day. On Suzy, I always use a dewy finish setting spray when we finish her makeup.

Makeup Over 50: Best Foundations
What foundations do you recommend for women over fifty?
With Anti-Aging Serum
Water-Based Foundations
Natural Finish +
Buildable Coverage
Compact Foundation + SPF
Spray Foundation

Makeup Over 50: What to Toss
Are there some products that women over fifty should just get rid of all together?
When I do one-on-one makeup classes with my mature clients, I find that every one of them has a couple of items that they need to toss out of their make-up bag. Throw away shimmery or glittery eyeshadows, oil-free or full coverage under eye concealer, and full coverage or oil-free foundation.
Makeup Over 50: Concealer

How do I apply concealer so it covers the dark circles but doesn't show the wrinkles? 
Remember less is more and hydration is key for any products that go on your undereye areas. The easiest way to help diminish dark circles is to color correct with an orange concealer before putting on your foundation and a brightening primer. My favorite orange concealer is the Make-up Forever Self-Setting Concealer in Almond #40. I love the entire Make-up Forever Self-Setting Concealer line because it's very moisturizing. Other brightening concealers I recommend are the Dior Flash Luminizer Radiance Booster Pen or the YSL Touche Eclat Brightening Pen.

Makeup Over 50: Age Spots
How should I cover age spots?
I would color correct the age spot first with orange concealer (Make-up Forever Self-Setting Concealer in Almond #40) and then foundation and brightening concealer, Apply it using a "patting" motion to get more coverage.
Makeup Over 50: Dry Skin
No matter what foundation I use on my skin it always tends to make my skin look dry! Help!
Use a new line of skincare that is made specifically for dry skin. Use both serums and creams for your skincare as opposed to a gel-based facial cream. Follow your skincare regimen both day and night. (Not just once a day.) Drink a lot of water. Use a water-based foundation or a foundation with a built-in serum. Carry rosewater or moisture mist around to spritz when you feel dry or need to freshen up your make-up.

Makeup Over 50: Which Comes First?
Should you put on under-eye concealer first or foundation first?
Put on your foundation first and then under-eye concealer. The exception to this would be if you are color correcting. If that's the case, then color correct, use foundation, and then concealer on top.
Makeup Over 50: Lipstick Bleed
How can I keep lipstick from bleeding out of my lip lines?
I always like to use a lip liner to keep lipstick from bleeding out of the lip line. A good one is Make Up For Ever's colorless Lip Line Perfector. It creates an invisible barrier so your lipstick won't bleed.


Blush Beaded Tank | Blush Casual Jacket | White Jeans | Rose Gold Earrings | Apple Watch

Makeup Over 50: Mascara Smears
What do you suggest to keep mascara from smearing undereye as the day goes on? I don't want to use powder because I think it will make that area look even drier and make the lines show more.
Using a waterproof mascara like Lancome Hypnôse Drama Instant Full Volume or a waterproof sealant on top of your mascara will help it from smearing on your undereye area.

Makeup Over 50: Mascara Application
When I put on mascara the tips of my eyelashes, it always gets on my eye shadow! What can I do to prevent that? I'm afraid if I put mascara on first, the eye shadow will get on the lashes!
When putting on mascara, open your eyes wide when you're putting it on the base of your lashes. When applying mascara to the tips, look slightly down and wait for it to dry before opening your eyes completely.
Thank you, Bebe, for answering all of our questions! To learn more about Bebe Tran, her salon B-Lashed Beauty & Bridal Bar, and the services she provides, visit her website. (BTW, it's not listed, but she also does one-on-one makeup lessons via Skype or Facetime.) For more of her tips and product recommendations, see this post. To check out the lash lift and tint she did on my natural lashes, click here.

Navy Flutter Sleeve Top | White Jeans | Navy/White Gingham Belt | Acrylic Monogram Necklace | Navy Tassel Earrings (Similar) | Apple Watch

When I select styles to wear for my photo shoots, I try hard to pull classic, versatile pieces that come in multiple color options for you! This fluttered sleeve top is a great example! It has a layered-look inset on the bottom, but in this photo I wore it tucked in (um, because I totally planned this outfit around this darling navy & white under $15 gingham belt!). The square neckline is the neckline of the moment, and I love the feminine fluttery sleeves.

Weekend Sales
You may remember that last week I got a sneak peek at the upcoming limited-edition lifestyle collection that Vineyard Vines is doing with Target, beginning May 18!!! OH, it's GOOD, y'all! There are more than 300 items across home and outdoor goods, decor, apparel, accessories, swim, and even pets! It will feature Vineyard Vines colorful, optimistic vibe, and prices start at just $2 with most items under $35. You can preview the collection here, and save your favorites by clicking the heart button next to items. That way, when the collection launches on May 18, you'll be able to add them to your cart quickly.
The best sale of the weekend is probably at EBAGS (25% off sitewide with code TRAVEL). If you're looking for new luggage or travel gear, it's a really good one! Also, check out the sale at NORDSTROM RACK (featuring a Free People flash sale and an Anthropologie Home sale with prices starting at $15). I know a lot of y'all love CHICO'S, and they're offering 40% off your entire purchase with the code 50849. Finally, TARGET has 6th gen iPads for $80 off + lots more Apple deals.
Click the pink links to go straight to the sites, and be sure to use the discount codes I've provided. Thank you so much for using my links to shop! It means so much to me, and it supports Empty Nest Blessed.
ANN TAYLOR | 40% off full-priced styles with code TREATMOM + extra 50% off sale styles.
ANTHROPOLOGIE | Extra 25% off sale styles
BANANA REPUBLIC | 40% off entire purchase with code BRUP. BR cardholders get no merchandise exclusions with code BRCARD40
BAUBLEBAR | 20% off one; 25% off two; 30% off three+ items with code SUMMER30.
CHICO'S | 40% off entire purchase with code 50849.
COACH | 30% off entire purchase with code MOM19.
EBAGS | Gear up for your summer getaways! Their NORMAL prices are the lowest on luggage, so this sale is a winner! 25% off sitewide with code TRAVEL; up to 50% off eBags brand; up to 60% off adventure gear.
J.CREW | Surprise sale with a different discount every day! Click here to check it out!
J.CREW FACTORY | 40-60% off most items. + 50% off swimsuits & sandals. Did you see this darling button-front skirt on my Instagram this week? (Online only.)
LIFE IS GOOD | All of their comfy and soft short-sleeve tees are 2 for $40. I just bought this one for Bob to wear at the beach! Also, lots of other deals on this site! Click here to see them all.
LOFT | 40% off entire purchase with code LOVEMOM. (Lots of pretty styles! Check out this sweet shift dress.)
MARLEY LILLY | Up to 70% off Warehouse Sale.
NORDSTROM RACK | Up to 70% off jeans, blouses, active & dresses; Free People flash sale; Anthropologie Home sale starting at $15; designer handbags up to 50% off.
OLD NAVY | Up to 50% off jeans, tees, and shorts. Now you can buy online and pick up in store!
POTTERY BARN | Up to 50% off outdoor.
TARGET | Women's dress sale $10 and up; 20% off jewelry & accessories; and up to 25% off patio items. Save $80 on a new 6th gen iPad (+ more Apple deals)! Now you can buy online and pick up in store!
WHBM | 40% off sale styles + up to $100 off your regular-priced purchase.
Happy Friday! I hope your week has been good! It seems like everybody's gearing up for graduations, showers, and weddings right now! And smack dab in the middle of it all is Mother's Day. I hope you feel celebrated and loved this weekend, mamas! I'm grateful for each and every one of you. xoxo
Blessings,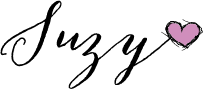 Photo by Megan Weaver.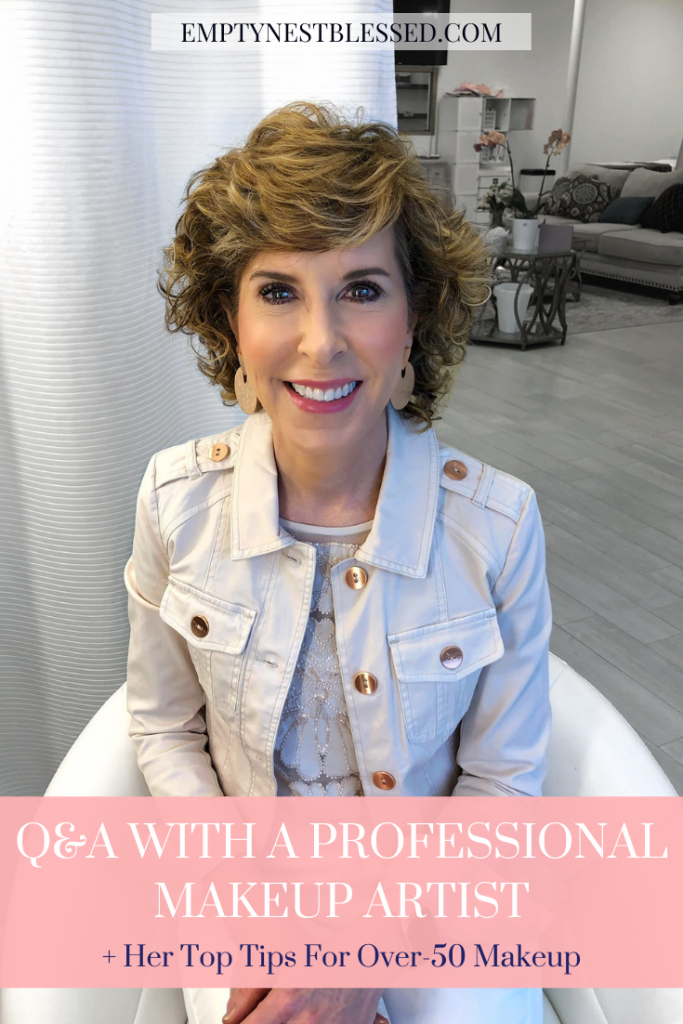 SHOP THE PRODUCTS (scroll through)