Did you know that oral health over 50 is a huge deal? Why? Because poor dental habits can have a ripple effect throughout your body? It's true! The latest research shows that oral health has an undeniable link to heart disease, dementia, Alzheimer's, and inflammation in general. (Chronic inflammation can eventually cause several diseases and conditions, including some cancers.)
We all know the importance of eating right, staying active, and getting plenty of rest. But I'm pretty sure most of us didn't realize how critical our oral health is to our overall health! I decided to write this post after having an eye-opening conversation with my dentist, Dr. Brian Wong, of Stonebriar Dental, who also happens to be a good friend! You've seen him here on Empty Nest Blessed before in my post on Zoom Whitening. (Which contains some very toothy and pretty hilarious photos of me! 😁)
Today, we're going to talk about the risk factors of poor oral health, the advantages of good oral health, and finally, Dr. Wong will share his product recommendations for keeping your mouth in tip-top shape! (After checking prices everywhere from Target and Walmart to Walgreens and Bed, Bath, and Beyond, I've linked to all of Dr. Wong's recommendations on Amazon, as the prices were by far the best!)
Click any image or any pink link in the text for more information on anything you see!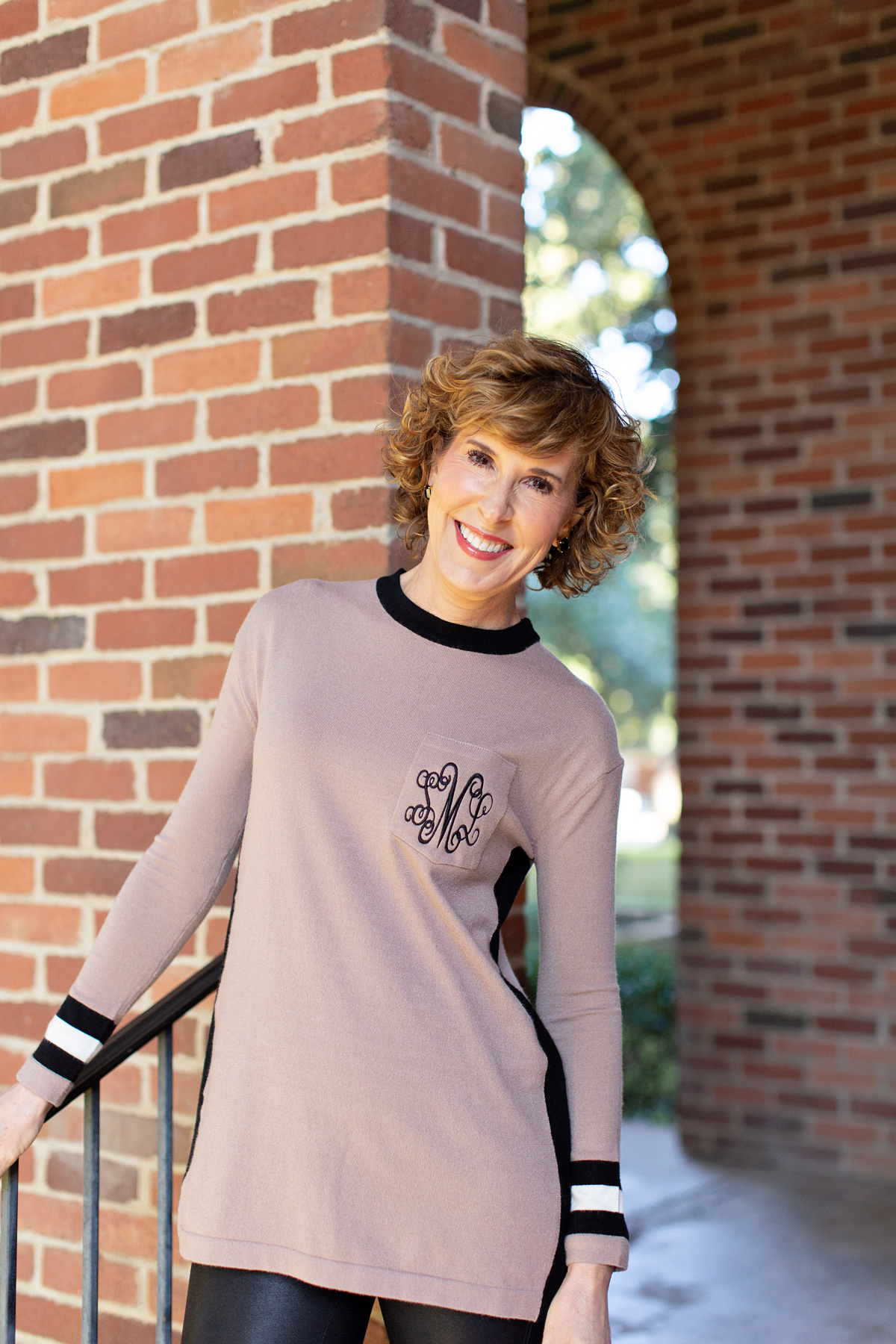 Oral Health Over 50: Your Main Concerns
It's nearly impossible to understate the importance of oral health as we age! When it comes to oral health over 50, there are five main areas of concern:
1. Gum Disease
Also known as Periodontal Disease, gum disease starts as gingivitis (which is reversible). If left untreated, gingivitis may lead to a more destructive form of gum disease called periodontitis. The scary thing? It's possible to have gum disease with no warning signs. (That's why regular dental checkups are so important.)
2. Missing Teeth
It may surprise you, but the average adult between 20 and 64 years of age has three or more decayed or missing teeth! If you're one of those people, it's important to replace those teeth with either bridges, dentures, or implants in order to prevent bone loss around the missing tooth.
3. Sensitivity
This is the problem I have! I know you all will be shocked to hear that my sensitivity is mostly due to being somewhat of an over-achiever in the brushing department! 🤣 In addition to sensitivity related to root exposure from overly aggressive brushing, sensitivity can also be caused by things like tooth decay or fillings that need to be replaced. Dr. Wong recommends Sensodyne Rapid Relief toothpaste to help with sensitivity.

4. Dry Mouth
We all experience dry mouth sometimes, but if you feel like your mouth is always dry, it may be time to talk to your dentist about it. Without the cleansing effects of saliva, tooth decay and other oral health problems may become more common. Since I take antihistamines for allergies, this is an issue I have! Dr. Wong recommended Biotene Dry Mouth Oral Rinse, and I swish with it every night before bed. 😴

5. Oropharyngeal Cancer
This type of cancer often starts as a tiny, unnoticed white or red spot or sore or swelling. It can occur anywhere in the mouth or throat. With this type of cancer, early detection is critical, and your dentist is trained to spot any suspicious changes in your oral health.

Oral Health Over 50: The Benefits of a Healthy Mouth
1. Sharper Brain
A recent study found that stroke patients had higher levels of certain bacteria in their saliva, demonstrating a link between oral hygiene and stroke risk. Also, individuals with severe periodontal disease were three times more likely to have Alzheimer's disease.
2. Clearer Lungs
Hospital-related pneumonia was reduced by 39% when patients were provided with toothbrushes and toothpaste, according to a recent study
3. Lower Cancer Risk
In a 2017 study, postmenopausal women with periodontal disease were found to be at higher risk for breast, esophageal, gallbladder, skin, and lung cancers.
4. Healthier Kidneys
The connection between poor oral health and atherosclerosis has been well established for several decades.
5. Stronger Heart
Ever heard of Endocarditis? It's an infection of the inner lining of the heart chambers and valves, caused by germs invading the bloodstream. It's rare but can be fatal, and has been linked to poor dental hygiene.
6. Lower Blood Sugar
People with periodontal disease may have a more difficult time controlling their blood sugar levels, according to recent studies.
Oral Health Over 50: How to Take Good Care of Your Mouth
1. Brush Well
Everyone, regardless of age, should brush twice a day. According to Dr. Wong, there is no need to ramp this up with age, but it is essential to be faithful to this recommended routine.
Manual Toothbrushes 
You can do an excellent job with a manual brush, and any brand is fine. It's important to make sure that the brush has multilevel or angled bristles, which outperform flat-trimmed bristles for overall plaque removal. Select one with soft or extra-soft bristles, and be sure to replace it every 3-4 months, or as soon as bristles look frayed.
Electric Toothbrushes
Dr. Wong recommends Philips Sonicare Protective Clean. The manufacturer claims it removes up to 7x the amount of plaque as a manual toothbrush because the bristles are "more densely-packed and higher-quality than manual bristles." As an alternative, Dr. Wong recommends Oral-B White Pro 1000. That manufacturer claims it removes up to 300% more plaque than a manual toothbrush due to its "clinically proven superior oscillating/rotating/pulsating technology." 🤷‍♀️ In an independent review by the Cochrane Oral Health Group, electric toothbrushes were 21% more effective than manual brushes.

What I Use
When it comes to brushing, I use Philips Sonicare Protective Clean 6100. (In pink, of course! 💟) This model features a two-minute timer and a pressure sensor that gently pulses to alert me when I'm brushing too hard. 😬 It also comes with a custom travel case. (And did I mention, it's pink? 💟🤣)

"Brush up" on your technique
You might want to review this brief article to make sure you're brushing thoroughly.
2. Floss. Every day. No exceptions.
Everyone, regardless of age, should floss once a day. If you prefer line-floss, Dr. Wong's favorite is Glide Pro-Health Deep Clean Floss by Oral-B because it's comfortable to use, as well as strong and shred-resistant. If you prefer a floss pick, he recommends Plackers Whitening Twin Line Floss Picks. (But know that these don't wrap around teeth as well as the traditional line floss.) 

3. Consider Adding a Waterpik
If you have braces, bridges, or other dental appliances where floss alone can't reach all the in-between spaces, consider adding a Waterpik to your oral care routine. It doesn't replace flossing, but can be a helpful addition. Look for one that delivers water pressure of 50 to 90 psi, a level that both healthy and inflamed gums can withstand without damage.
Dr. Wong recommends the countertop Waterpik Aquarius Water Flosser. If you find the countertop unit too messy, he recommends the waterproof Waterpik Cordless Freedom model for in-shower (or travel) use.

4. To Mouthwash or Not to Mouthwash?
Most mouthwashes are too acidic for your mouth, causing more harm than good. But if you like the freshness a mouthwash gives, Dr. Wong suggests ACT Restoring Anticavity Fluoride Mouthwash, because it's one of the least acidic on the Acidity Index.

5. When it Comes to Whitening…
Toothpaste that contains hydrogen peroxide can whiten teeth over time. Dr. Wong says to beware of any toothpaste that specifically says it's for whitening. These kinds of toothpaste can be too abrasive for the teeth on a long-term basis and result in gum recession. Better choices for whitening include:
Zoom Whitening – To read more about this in-office procedure, click HERE. To read the post about my Zoom Whitening experience, click HERE.
At-Home Whitening – If you prefer to whiten at home, Dr. Wong recommends Crest 3D White Professional Effects Whitestrips. These strips apply a thin layer of a peroxide-based gel that has a whitening effect over time.

One reason I wanted to do this post is that we give so much attention to what we eat (which can be expensive and time-consuming), and how much we exercise (which some of us hate 🙋‍♀️), but we give relatively little attention to our oral health (which is inexpensive and not time-consuming). I hope you learned something today!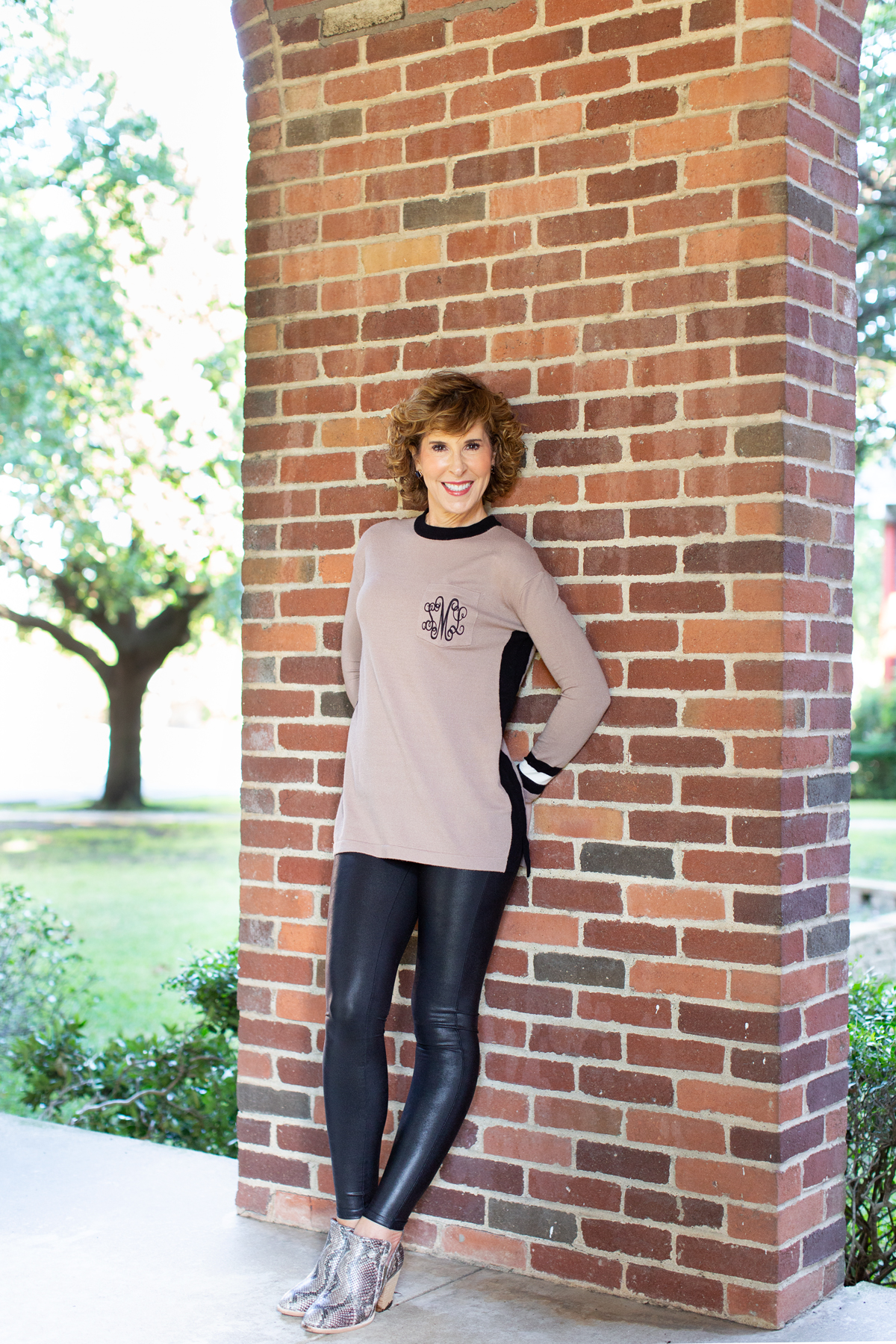 Colorblock Sweater (get it monogrammed or not) | Faux Leather Leggings | Snake Print booties | Rectangle Black Stone Earrings | Waterproof Lipstick ("Latte Confessions")

If my teeth look white in these photos, it's because I used my Zoom Whitening at-home gel & trays for three straight days in preparation for this post! 😁 You might think I'd want to wear something that really made my teeth look extra white, but I'll be honest. I planned this entire look around these awesome snake print booties! 😂 Also, can I get some praise hands 🙌 for the fall weather that has finally arrived? Oh, happy day!!! 🍁🍂
Blessings,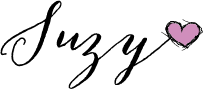 Photos by Megan Weaver.
SHOP MY LOOK

Be sure to Pin this post on Pinterest for future reference! (And please follow Empty Nest Blessed while you're there!)