I just love Valentine's Day.  Could there be a more precious holiday than one that celebrates love? I'm thrilled to share my Valentine's Day Gift Guide with you today!
The collage above is clickable for more information on any item! (Or you may use the pink text links below.) This represents only a small portion of the items in the Empty Nest Blessed Valentine's Day Gift Guide, so be sure to keep reading!
Candy Hearts Slouch Tee | Table Topics Conversation Cards for Couples | Gold Heart Apple Watch Band | Darth Vader Looking for Love PJ Pants | I Heart You Diamond Ring | JBL Bluetooth Wireless Speaker | I Love You More Trinket Dish | I "Cerealsly" Love You Spoon | Limited Edition YSL Valentine's Lipstick | "You're My Best Catch" Fishing Lure | Keds + Kate Spade Heart Keds Tennies | Heart Tea Bags | Hot Sauce Set | The Meaning of Marriage Couples Devotional | The Date Night Cookbook | "Let's Avo-Cuddle" Chocolates | Tory Burch Logo Heart Keyring | "I Love You From Top to Bottom" Toilet Paper | Weirdo/Weirdest Mug Set

Whether you're married or single, I know you've got people in your life that you want to share a little gift with this Valentine's Day! Also, if you're an empty nester, and your kids don't live close by, you probably want a way to remind them you're thinking of them on this special day. I've put together a list of ideas for you to help you make gift-giving easy and fun. I want to help you make the day of love one in which you can easily express your love, to those you love!
About the Valentine's Day Gift Guide
If you've shopped my Holiday Gift Guide, the first thing you'll notice about the Valentines' Day Gift Guide is that it's a lot simpler! Unlike the nine categories in the Holiday Gift Guide, it only has a "Gifts for Her" category and a "Gifts for Him" category. I didn't include a section for grandkids, because I know Target and Pottery Barn Kids both have great selections in that department! I focused on unique, thoughtful, and fun gift ideas that I thought you'd like, whether you're giving to your spouse, adult kids, BFF, or parents. For some people, Valentine's Day is a big deal💝, and for some, it may be more of a cheek kiss and a high-five kind of holiday😘, so I included gift ideas at all price points.😍
If you're looking for darling gift stickers, flat notecards, stationery, printable Valentines (perfect for you teachers to give to students), and more, check out the absolutely adorable selection at Joy Creative Shop. For a limited time, Empty Nest Blessed readers can take 15% off their order with the exclusive discount code LOVE15.

The Empty Nest Blessed Valentine's Day Gift Guide
I also have an Amazon-exclusive Valentine's Day Gift Guide (By Amazon-exclusive, I mean it only contains gifts that are available on Amazon) on the Empty Nest Blessed Amazon page. Many of the items on it (but definitely not all) are also included in this gift guide. (Every time I mention Amazon, I'm required to state that as an Amazon Associate, I earn a small commission from any qualifying purchases you might make as a result of this post. 😀)
Happy Valentine's Day shopping, precious friends! You bring my heart joy!
Blessings,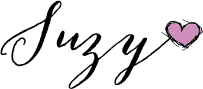 Don't forget to Pin this Gift Guide on your Pinterest page for future reference! (And please feel free to share with friends using the social media icons below!) xoxo