Whew. What a difference a week makes! 😥 I know from my emails and my DMs on Instagram and Facebook that many of you have welcomed home a college or adult kid back to the nest. We're right there with you! We picked up our daughter at the (very empty) airport yesterday. Some of you are helping your adult kids by keeping your grandkids, and some of you are transitioning to working from home.
As the COVID-19 situation continues to develop, so much of our normal everyday life is shifting and changing! Know that I'm sending prayers and (virtual) hugs, and I'm going to do all I can to bless, encourage, and inspire you (with joy) during this challenging time.
In light of that, I thought it might be a good time to regroup and share some resources that might help you, along with the practical help of sharing my favorite slow cooker chili recipe!
Resources For Your "New Normal"
And now, (drumroll, please!) chili! 🙌
I just love chili. There's no better dish to eat when dinner calls for some serious comfort food! This recipe is perfect for one, two, or more if you're empty nest has filled back up thanks to boomerang kids who are at home for a while.
The slow cooker is ideal for this recipe because you can put your meal together first thing in the morning, and then just sit back and listen to everyone say, "It smells good in here!" throughout the day.
Suzy's Slow Cooker Chili
Ingredients
2-3 cans pinto or kidney beans (optional)
2 (14 ½ oz.) cans crushed tomatoes
1 can corn
2 lb. ground turkey or beef – browned and drained
1 onion, chopped
2 cloves garlic, crushed
2-3 Tblsp. chili powder
1 tsp. pepper
1 tsp. cumin
1 tsp. salt
Instructions
Spray inside of slow cooker with cooking spray.  Place all ingredients in the slow cooker in the order listed.  Stir once.  Cover and cook on low for 10 hours or high for 6 hours. Feeds 6-8 people, but also freezes well if you just want a bunch of leftovers! 😋
If you don't have a slow cooker, I highly recommend one! I own two! I have a large 6 qt. slow cooker to feed my crowd when everyone is home for the holidays or friends are over. It's programmable and has a removable crock to make clean up easy. It also has a built-in warm setting, so when my dish is done, it automatically keeps it toasty until we're ready to eat. I also have a 3 qt. slow cooker that I use when it's just the two of us or when I've got one of our kids home for a while. Of course, if you're a fan of the instant pot, that will work just as well!
If you're cooking for one or two, it's great to have cookbooks that have all the recipes downsized perfectly for you! When our nest first emptied, I bought The Complete Slow Cooking for Two: A Perfectly Portioned Slow Cooker Cookbook, by Linda Larsen. It's great, but the meals tend to be a bit heavy for us. My absolute favorite is called Healthy Slow Cooker Cookbook for Two: 100 "Fix-and-Forget" Recipes for Ready-to-Eat Meals, by Pamela Ellgen.
Big (virtual) hugs from Texas! Stay healthy, my friends. Let me know in the comments if there's something specific you want me to write about right now. Over on my Instastory on Instagram, I'm sharing #adressaday! That's right! In an effort to help us all remember that #socialdistancing won't last forever, I'm sharing a cute spring & summer dress every single day! Head on over to my Insta to check it out!
Blessings,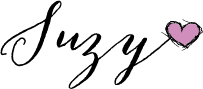 SHOP THE POST