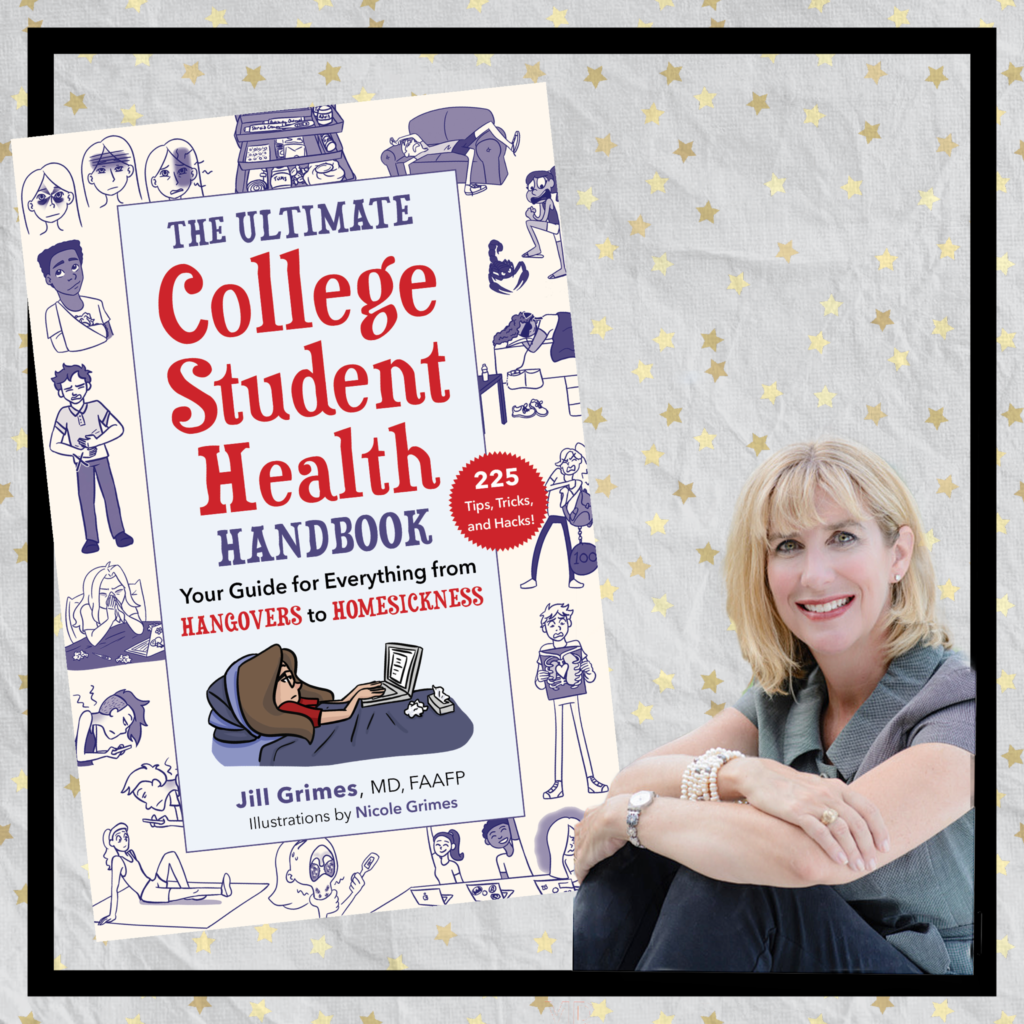 My friend, Dr. Jill Grimes is incredible. She's is a nationally recognized medical media expert, the award-winning author of the book The Ultimate College Student Health Handbook: Your Guide for Everything from Hangovers to Homesickness, a medical editor, and a Board-Certified Family Physician. And, she's an empty nester and the proud mom of two awesome collegiate daughters, so there's that!
Today, I'm thrilled to have the opportunity to introduce her to you! If I was sending a student back to college in the age of COVID-19, I can't imagine anyone I'd rather talk to right now.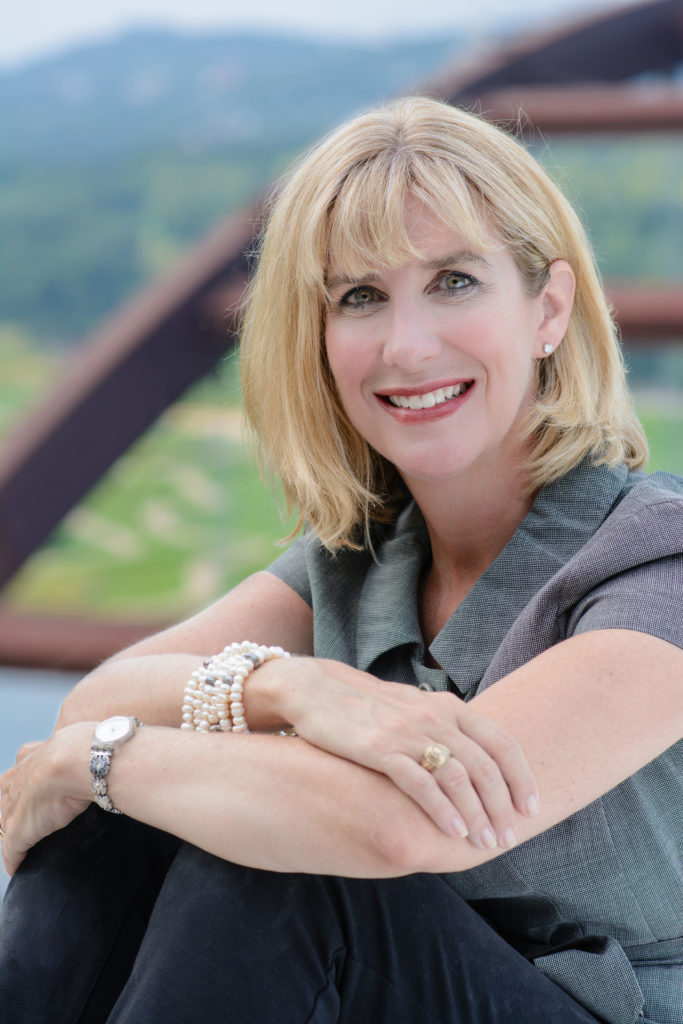 Instagram LIVE
On Wednesday, July 22, at 12 noon, CST, I did an Instagram Live with Dr. Grimes. You can view it HERE or by tapping on the IGTV icon up on my Instagram profile page. Unfortunately, we had a bunch of technical issues, and, although you can hear most of what she said, the image of her is blurry, and there were times when the audio went out too.
Since we had such a tough time, Dr. Grimes kindly agreed to provide written answers to your questions, so that I could share them here. I'm so grateful to her for that! Hopefully, this will be a resource that you can refer back to and share with others.
You had lots of great questions about sending your kids back to college in the age of COVID-19! Here are the questions we covered during our Instagram LIVE, along with her answers.
You can find the specific items she suggested either at the bottom of this post or up on the Empty Nest Blessed page on Amazon. (Look for the "College First Aid Kit" list.)
As always, click any pink text link or image for more information.
Should I be worried about sending my student back to college in the age of COVID-19?
Oh, Mommas, I believe EVERY mother has a God-given right to worry, so I
won't deny you that, but I think we have many things to worry about with our college kids…adjustment to living away from home, time management, making new friends, academic challenges, parties…and yes, COVID adds another layer. On the plus side, colleges that are opening have many new strategies in place that I believe will happily reduce other diseases too—like colds, flu, strep, mono. Try to keep in mind that over 80% of COVID cases are mild in young people. This is NOT to minimize the severe cases that occur in the minority, because this virus is nasty when it digs in. I think for most of our kids, though, a bigger stress from COVID may be the fluctuation of in-person vs online classes, as each campus deals with inevitable outbreaks. I will have one student doing undergrad remote
learning (her choice, because all her classes went online as of this week) and one headed off to grad school 1000 miles away. I am doing my best to be "alert, not anxious." (Thanks to Real Doctor Mike for that appropriate catchphrase.)
What is the best advice for avoiding COVID-19 on campus?
Wear glasses – They offer extra protection—like goggles—with no concern of contamination because no fingers are touching contacts that then go into your eyes.
Wear a fresh mask daily – They need to have a big supply—a laundry cycle's worth—and wash them after each wearing. I strongly prefer the ones which allow you to slip in a coffee filter for an added layer of protection. (These are available in multiple designs.)
Wash hands with soap, for a full 20 seconds – Don't splash & dash!
Avoid public restrooms – Use dorm/apartment bathroom whenever possible.
Avoid crowds & closed spaces – Instead, choose outdoors vs. indoors (For example, a beach is safer than a pool, which is safer than a hot tub.)
Use zinc lozenges – Before or during a forced crowd situation (like mass transportation, or a classroom) slip one into the mouth, under the mask.
OPTIMIZE your health – Good diet, adequate sleep, regular exercise & treat seasonal allergies.

What should be included in a "COVID-19 care" kit? What should I send with them in case they get COVID-19?
Thermometer (Oral, digital are the most accurate.)
Pulse Oximeter – Plus nail polish remover if your student uses nail polish because polish can decrease the accuracy of readings.
Zinc lozenges – Such as Cold-EEZE.
Acid blocker – Such as Pepcid. (A couple of recent studies are looking at the possible benefit.)
Sports drink powder packets – Such as Pedialyte powder packets.
Copy of their insurance card – Front & back (see below).

What tips do you have for how a college student should isolate if they have COVID-19?
Current recommendations:
Isolate for 10 days after exposure
OR 10 days after symptoms start
OR 10 days after a positive test without symptoms
AND at least 24 hours with no fever (without using Tylenol, Advil, Aleve or aspirin)
Showing steady improvement in symptoms
If my child gets COVID-19, should I make them come home?
No. However, if you live close, have few/no risk factors yourself (and by extension your immediate contacts, like your parents), and the have space and ability to truly isolate them in your home, it's reasonable to bring them home if they prefer.
If my child gets COVID-19, should I go and take care of them?
Although most of us would have that immediate reaction and desire, the answer is probably NOT. (See answer above.) Also, know that you can't take them to a hotel and you most likely will not be allowed to visit them in campus quarantine or in a hospital.
If my child gets COVID-19, and I'm not with them, how should we advise them on when they would need to go to the ER?
Chest pain
Shortness of breath
Blue lips
A drop in pulse oximeter reading from normal by several points – This means they need to know their normal! Use the pulse oximeter a few times this summer and when they arrive at school (because different altitudes can affect the readings) so they know their baseline number.
High fever
Dehydration/unable to keep down liquids
Confusion/unable to stay awake
What should my child know about their health insurance plan? (i.e. an ambulance ride is very expensive; an ER visit is expensive – don't go there unless you have to; which hospital and ER are on their insurance, etc.)
They NEED A COPY of their insurance card – take a picture of the front and back on their phone, plus put a couple of copies in their first aid kit.
Yes, ambulance rides are very expensive, but in a true emergency, a student shouldn't hesitate to call 911. (Like if anyone is short of breath, unconscious, or vomiting/trouble breathing after drinking alcohol).
Should my child sign some sort of HIPAA waiver before they go to college so that I can have access to their health information/talk to their doctor about their condition?
YES, and also consider a medical power of attorney form as well. Mama Bear Legal Forms is one online service that provides these
documents.
*Please note I have no financial interest or personal connections with any of the products and services listed above, but these are the products in my medicine cabinet and/or first aid kits. – Dr. Jill Grimes
How to Follow Dr. Grimes on Social Media

College First Aid Kit Must-Haves
Dr. Grimes is all about prevention, especially now! She believes it's important to send your student back to campus stocked up with first aid supplies, appropriate over-the-counter medications, and good advice.
Most students are taking control of their health for the first time, and it's important to equip them with the tools they need to feel confident. If they can treat minor injuries or illnesses themselves, it means they'll stay out of the student health center as much as possible.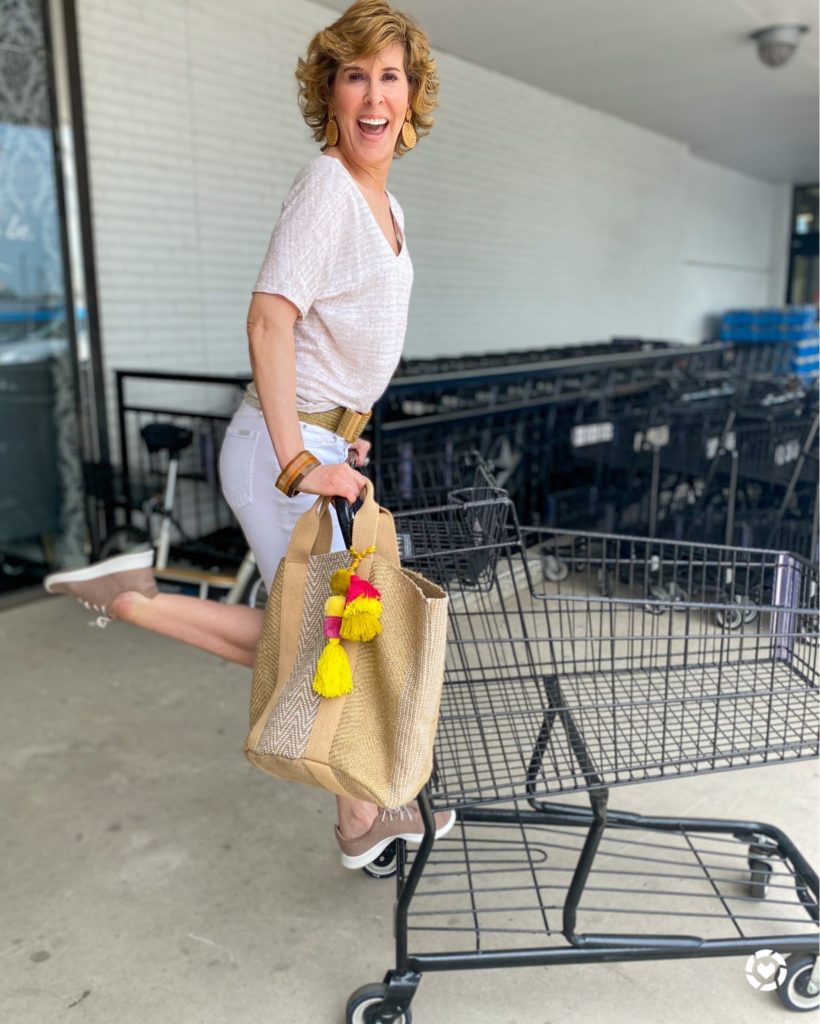 V-Neck Linen Tee | High-Rise 7″ Inseam Bermuda Shorts (Not see-through! 🙌🏻) | Straw Belt | Khaki Sneakers (similar) | Octagonal Wooden Bangle Bracelet (50% off)| Jute Tassel Tote Bag (50% off)

Dr. Grimes has pulled together a list of college first aid kit must-haves just for Empty Nest Blessed readers! It includes the list of COVID-19 "emergency" items she mentioned when she answered questions during our Instagram Live. You can view the complete list up on the Empty Nest Blessed page on Amazon (Look for "College First Aid Kit."), or at the very bottom of this post.
My Story
As my kids transitioned to adulthood, a big part of learning to let them go was knowing that I'd done all I could to help them feel confident and self-reliant. When I put together a college first aid kit for my kids, every one of them rolled their eyes 🙄 and asked, "Will I really need all this stuff?"
But guess what? Every one of them thanked me for it sometime during their college years! And they remembered the most important piece of advice I'd given them: Mom is just a phone call away.
Blessings,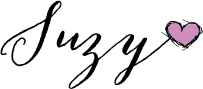 CLICK ON ANY IMAGE FOR MORE INFORMATION

Feel free to pin this image to Pinterest for future reference and share this post with others using the icons below.