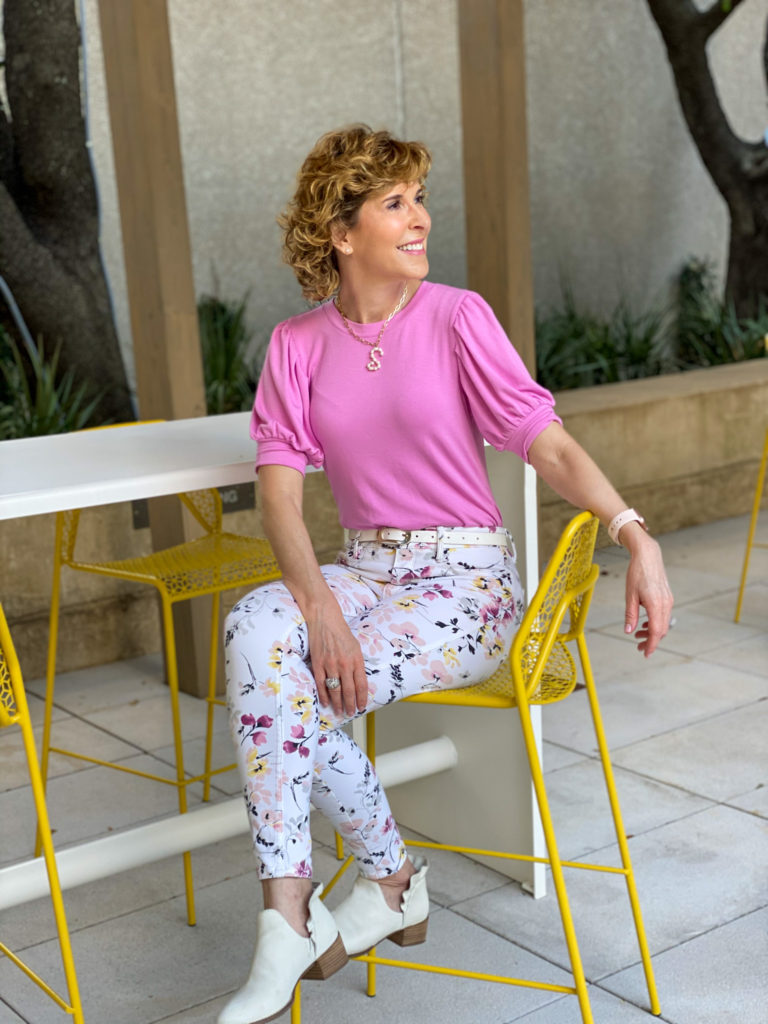 Happy Weekend, my friends! I hope you've had a great week! It's been a busy one here at the Empty Nest Blessed International Headquarters! (Um, that would be a 3'9" x 6'6" room under our stairs, for anyone who's interested!😂)
Suzy on a Podcast!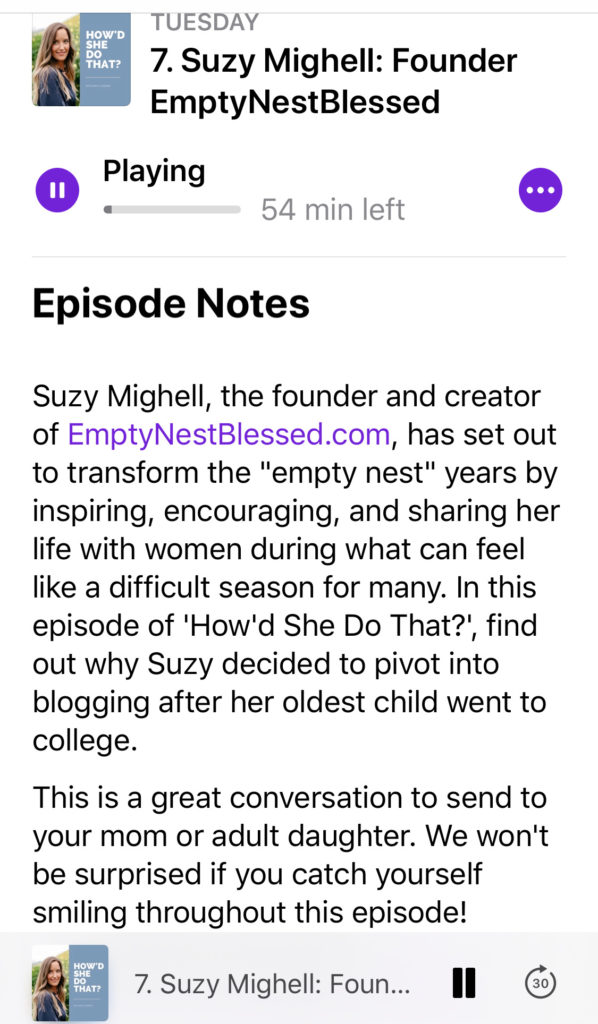 The first big thing that happened this week was that I was a guest on the How'd She Do that podcast! People ask me all the time how (and why!) I started Empty Nest Blessed, and it was such a privilege to open up, share my heart, and spill all the details to host Emily Landers!
If you're not familiar with this podcast, lemme tell ya': This is the fun and encouraging podcast you want your college and adult daughters listening to! (You might let them skip my episode! 😂) Each week, host Emily Landers poses the question "How'd she do that?" to women (of various ages and stages) who have created interesting lives or careers.
To learn more about the podcast in general, click HERE. If you haven't listened to my episode, but you'd like to, here's where you can do it:
Click HERE to listen on iTunes Apple Podcasts.
Click HERE to listen on Spotify.
Click HERE to listen on Anchor.
Search "How'd She Do That" anywhere else you listen to podcasts!
I talked a lot on the podcast about how I found purpose and meaning in the empty nest, and how what I do here at Empty Nest Blessed is an outgrowth of that. I wrote a blog post about finding purpose in the empty nest as a companion piece to the podcast. You can read it HERE.
COVID-19 Q&A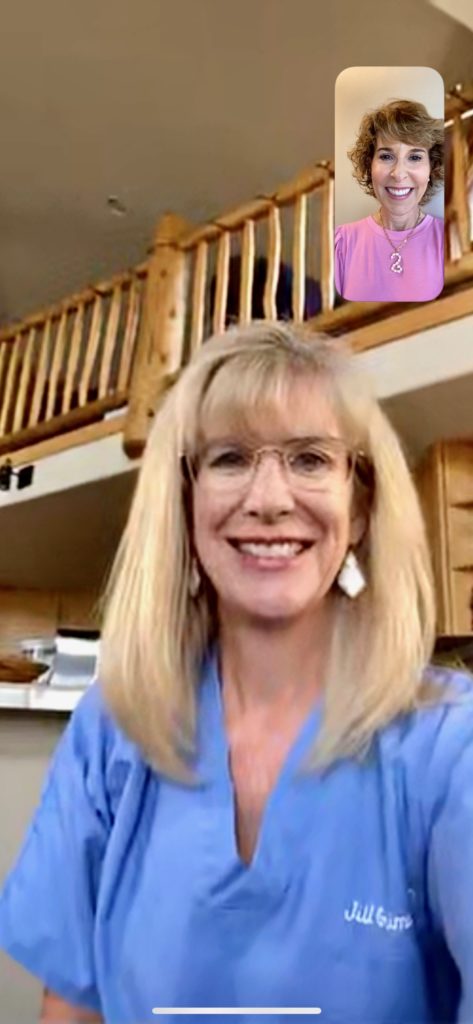 This week I did an Instagram LIVE with Dr. Jill Grimes, the author of The Ultimate College Student Health Handbook. She was originally going to advise us on how to put together a college first aid kit to send with our kids as they headed back to campus. BUT…when I asked you all what you wanted me to ask her during our interview, all of your questions were about sending your kids back to campus in the age of COVID-19! 😷🤒🤧
So that's what we discussed in the Instagram LIVE! Since she's a mom and an empty nester herself, Dr. Grimes was absolutely full of practical advice and suggestions. (Honestly, forget about sending a kid back to college, anyone would learn a lot from what she shared!)
Before our LIVE, I emailed your questions to Dr. Grimes, and afterward, she kindly transcribed her answers! I put the entire Q&A in a blog post, which you can read HERE. (She wrote a corresponding blog post on her website and answered the questions there as well. You can read that HERE.)
As was the original plan, Dr. Grimes did provide us with a college first aid kit shopping list! You can access it on the blog post, or up on the Empty Nest Blessed page on Amazon.
Then she went a step further! 🙌🏻 She provided a "COVID-19 Care Kit" list of items that she suggested our college students (or anyone, for that matter) have on hand in case they come down with the Coronavirus. You can access it in the aforementioned blog post, or check it out below. 👍🏻
COVID-19 Care Kit
Click on any item for more information or to shop.

The Hot Summer Sunglasses Trends
It's a little scary to think of buying sunglasses online! But we're all trying to stay home more, so online is looking like a pretty good option! If you're in the market, my recommendation is to consider a brand like Warby Parker, They offer a quiz to help you pick out your most flattering shape, and let you select up to five frames to try on at home for free!
Another brand I like is EyeBuyDirect. They also offer a helpful guide to selecting the best frame for your face shape, as well as a 14-day Fit & Style Guarantee.
Since our sunglasses are as much a must-have as our face masks 😷 right now, I wanted to be sure you were aware of the hot trend in sunnies: translucent frames. Here are the shapes to look for, at a wide variety of price points:
Round

Wayfarer

Cat-Eye

Brow Bar

Care For Your Pair
Here are some tips from the pros at Sunglass Hut to help you keep your shades in top condition.
To remove scratches, rub non-abrasive, non-whitening toothpaste on your lens with a cotton ball for one minute, then rinse with cold water.
To temporarily fix a loose screw, apply clear nail polish to hold a wiggly one in place until you can use a kit like this one for repairs.

Wearing your sunnies on the top of your head like a headband will stretch them out. Instead, try a sunglass chain like one of these that converts to a necklace.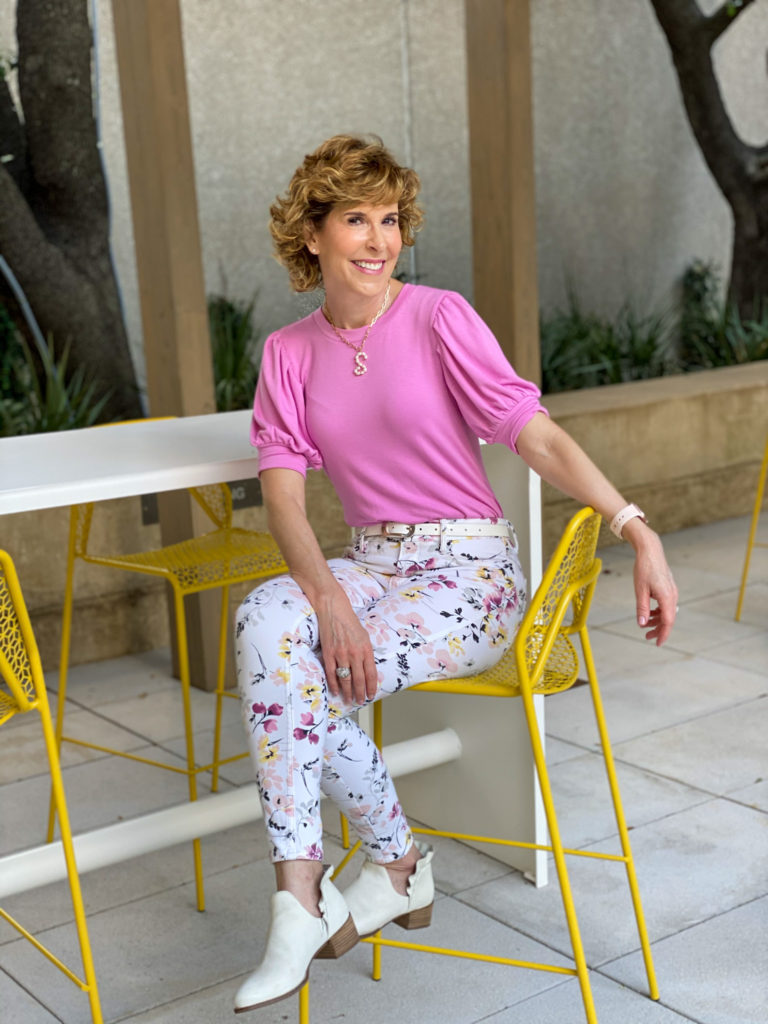 Soul-Soothing Practices
Let's be honest, this whole pandemic/quarantine/mask-wearing 😷 situation has gone on way longer than I think most of us anticipated when it started. I don't know about you, but it's wearing on me, for sure. Two things have helped me this week.
The first was an article in Consumer Reports magazine, of all places! They talked to mental health experts about the strains of life during the pandemic and came up with eight tips. None of them were earth-shattering, but a good reminder to stay aware of our mental health.
Dr. Shevaun D. Neupert, Ph.D., a psychology professor at North Carolina State University, says we can learn resilience, but we do need to employ coping strategies and not just ignore our feelings. Here's what he suggests.
Eat, sleep, exercise. Repeat.
Keep up key connections.
Be in the moment.
Plan for a positive future. (This whole social distancing thing feels like it's been going on for about five years, but it's really only been five months!)
Nuzzle up to nature.
Know when to get help.
The second thing that helped me was taking a fresh look at this Bible verse:
For this reason, since the day we heard about you, we have not stopped praying for you. We continually ask God to fill you with the knowledge of his will through all the wisdom and understanding that the Spirit gives, so that you may live a life worthy of the Lord and please him in every way: bearing fruit in every good work, growing in the knowledge of God, being strengthened with all power according to his glorious might so that you may have great endurance and patience…

Colossians 1:9-11
I've prayed those verses for my kids many times. But it struck me that I think I always prayed like they were some sort of checklist or formula for success or something!
✅ That God may fill you with the knowledge of his will through all the wisdom and understanding that the Spirit gives.
✅ That you may live a life worthy of the Lord and please him in every way.
✅ That you'll be bearing fruit in every good work.
✅ That you'll be growing in the knowledge of God.
✅ That you'll be strengthened with all power according to his glorious might.
Is it a checklist for success. Nope. The end of the passage makes it crystal clear. It's so that we may have great endurance and patience. 😳
Nordstrom Anniversary Sale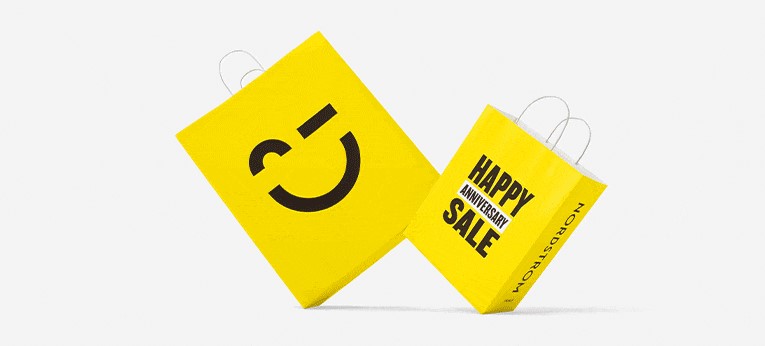 The 2020 Nordstrom Anniversary Sale is coming up! Here's what you need to know!
Nordstrom introduces brand new fall items across all categories (women, men, kids, home, shoes, bags, beauty), all at up to 40% off! It's a great time to stock up on great Fall basics. Also, if you want to invest in something bigger, like a leather jacket, or a designer handbag, it can be a good time to do that too!
Nordstrom cardholders gain early access to the sale depending on their status. Level 4s (Icons) gain access on August 4th, Level 3s (Ambassadors) on August 7th, Level 2s (Influencers) on August 10, Level 1s (Insiders) can start shopping August 13th. The sale opens to the public on August 19th, and prices go back up on August 31st.
If you want to shop early, you can apply for a Nordstrom card HERE. and new sign-ups receive a $60 Nordstrom Note. If you're not a cardholder, you will have to wait until August 19th to shop. The sad truth is that popular sizes and items tend to sell out quickly.
Suzy's Nordstrom Anniversary Insider SCOOP
Starting today, you can preview the sale online. You can add items to a Wish List in preparation for the date that you gain access. Click HERE to check it out.
As opposed to years past, this year most of the merchandise will be online, rather than in stores. (For obvious reasons.)
I've been shopping this sale for many, many years, and I'll be sharing my personal tips and tricks for shopping it right before it opens on August 4. I'll share tricks you won't hear anywhere else!
The sale can be totally overwhelming, so I'll do my best to help you understand the most efficient and cost-effective ways to shop.
Know that the Nordstrom Anniversary Sale is like the SuperBowl for fashion bloggers! The hype can get kind of crazy and honestly, a little much! I love fashion, but I'm not specifically a fashion blogger, so I'll be covering it in moderation. I hope that's okay with you!😁
If you listened to my episode of the How'd She Do That? podcast, you know that I decide what to cover here at Empty Nest Blessed based on our real lives as women. As women, we're multifaceted💎and interested in everything from travel and fitness to cooking, beauty, and fashion. (And lots more!) I want to represent that here!
It's funny because I hear such different reasons that people like to follow me! This week alone, here were some of the messages I got:
"The fashion stuff is okay, but the real reason I follow you is for this helpful empty nest stuff."
"When I get your emails, if it's about the empty nest, I just delete it. My kids are older and I'm not really interested in all that."
"I love your style! I hate to shop and you're like my personal shopper! Thank you!"
"Thanks for all you're teaching me about tech! Thanks to you, I now know how to listen to a podcast and watch an Instagram LIVE!"
Hahaha! 🤣You guys! 💗💗💗 I love y'all so much! Know that I am doing the best I can to spread it around! I know that not everyone will love every post, and that's okay with me. I'm grateful for each one of you precious, multifaceted, friends!😘 And, BTW, if you ever have something you would like me to write about, feel free to send me an email at suzy@emptynestblessed.com.
And yes, I will be covering the Nordstrom Anniversary Sale! I'm so excited to check it out this weekend!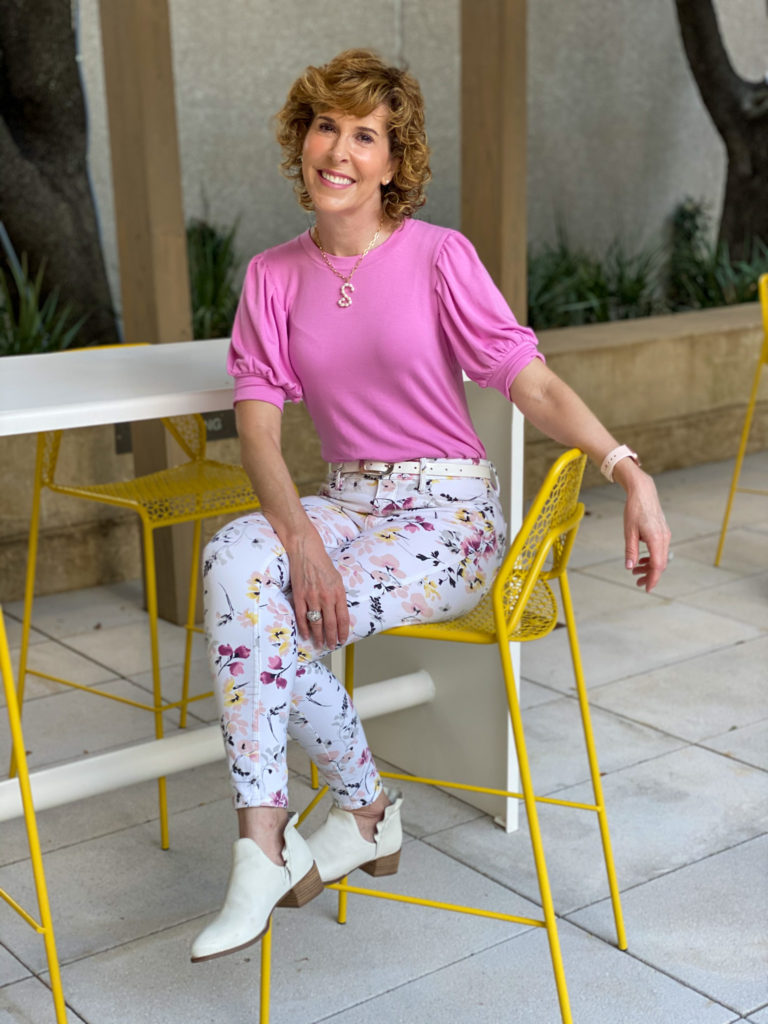 Puff Sleeve Tee (runs slightly large; click through to see all 10 colors/patterns) | Floral Jeans (now under $20 😮 and still available in most sizes) | White Booties (similar) |White Skinny Belt | Faux Pearl Initial Pendant Necklace | Earrings

People ask me about my ruffle booties all the time! I have them in several colors, because when I found them, I thought they were just so me! They're not available in white any longer, but I did find them in several other colors if you're interested! They're buttery soft leather, and they fit TTS.
[show_shopthepost_widget id="4110239
Happy Weekend, y'all! What's up for you? I'm going to check out the Nordstrom Anniversary Sale! (Online, of course!) We're also headed back to the movies for the third weekend in a row, hahaha!📽🍿🥤 It's so sanitized, I can't even tell you! (Wayyyy cleaner than our house, just sayin'! 🤣) Plus, there's no one there, which Bob loves! 👍🏻🙌🏻 This weekend, we're seeing Sleepless in Seattle!
Next week on ENB, look for my patio re-do reveal, and more!
Blessings,