I get it! The Nordstrom Anniversary Sale is so huge; it can be completely overwhelming. It can be tempting to get caught up in the hype and overspend. (I've been there, believe me!)
The collage at the top of this post is full of some early faves from the Nordstrom Anniversary Sale preview. It's clickable if you'd like more information on any item.
Don't worry! I've been shopping this sale for the past 10+ years! I'm going to help you get all prepped and ready, so when Early Access starts for your Nordy Club tier you can go straight to the Nordstrom site with a plan and a wishlist, ready to make good purchasing decisions!
Today, I'm sharing my insider tips. You'll find them in blue throughout the post. These will help you shop thoughtfully, economically, and without feeling overwhelmed. Also, as always, you can click any of the pink text links in this post for more information. Let's dive in, okay?
When You Can Shop the Nordstrom Anniversary Sale
This year, Nordstrom utilized its Nordy Club tiers to grant access to the most loyal customers first.
Not yet a Nordy Club member? Click HERE to join for free.
Not sure which Nordy Club tier you're in? Click HERE to see your date of access.
Note: Nordstrom credit card holders automatically gain early access to the sale.

Upon signing up, you in

stantly become an Insider, so even if you don't increase your status before the sale begins, you'll be able to shop starting August 13th no matter what. They're offering a $60 Nordstrom note for new cardholders as an extra incentive. For more information on the benefits or to apply, click HERE.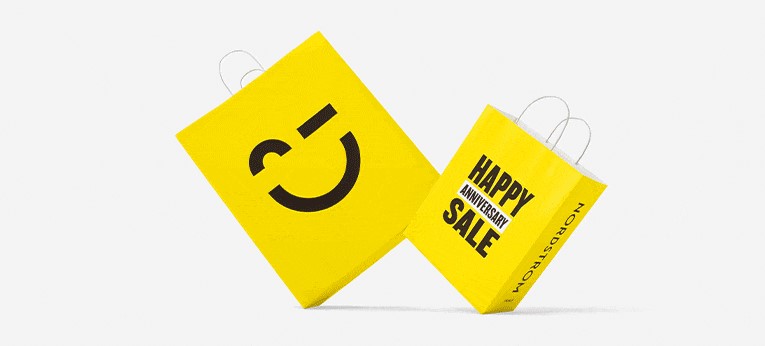 Why You Should Shop the Nordstrom Anniversary Sale
First of all, let me tell you why I think the Nordstrom Anniversary Sale is worth your time.
Nordstrom offers

free shipping and returns

. Alternatively, you can order online and pick up curbside the same day you order. It's super convenient! Typically, during the Anniversary Sale, it gets crazy in-store, so I've always recommended ordering online. In our present situation, that's true more now than ever!
When Nordstrom says SALE, they mean it. There is no messing around with coupons, promo codes, etc. They simply put new fall and winter merchandise on sale at 30-40% off for a limited time. Seriously. Once the sale is over, items will return to their original prices.
Nordstrom usually doesn't restock sold-out items during the sale. The Nordstrom Anniversary Sale can be overwhelming because there is so much good stuff, and

things sell out quickly

. Plan to hop on your computer first thing on the day you gain access. You'll want to follow the tips I'm going to share below to be efficient, avoid overspending, and shop wisely.
It's a good time to stock up for the holidays. It might sound crazy, but it's true! When December rolls around, you'll be able to spend more time focusing on family, faith, and fun because you won't have to stress about buying gifts.
The collage above is clickable if you'd like more information on anything you see.
What Are the Best Things to Buy in the Nordstrom Anniversary Sale?
Consider Buying
(Click the pink links below to see what's available in each category.)
Wait Until Later in the Year to Buy
Winter sweaters (Ex. Cashmere will be less expensive in Nov./Dec.)
Winter pants (Don't buy wool now.)
Ski Coats/Pants
Everyday beauty items (if not on sale) – There may be an upcoming beauty event (like gift w/purchase) that hasn't been advertised yet, so don't bother "stocking up" on your fave lipstick. That's a quick route down the over-spending highway! 🚗😂
How to Shop the Nordstrom Anniversary Sale Without Getting Overwhelmed OR Overspending
Make a list of what types of items you're looking for, then plan to

browse with purpose

.
As you make your list, Don't just think about yourself! Remember to think ahead and

consider gift ideas

. THIS section is ideal for you to browse. (My secret trick: snatch up some Kendra Scott or Kate Spade jewelry at a great price for the women in your family!)
Click HERE to go to the Nordstrom Anniversary Sale Preview Site. Next, use the filters on the left side of the each page to filter by things like category, size, price, and brand. Use the dropdown menu at the top right of each page to sort by things like price, customer ratings, or discount percentage.
When you see an item you're interested in, click into it. Select your size, color preference, etc. and then

click the "Add to Wish List" button

. (It's down where the "Add to Cart" button usually is located.)
When the sale opens for your Nordy Club tier, jump on early in the morning and head to your wish list. Shop from there.

Focus on clothing and shoes first

. Beauty items rarely sell out. With the current situation, I expect loungewear to be a hot category and sell out quickly.

If you're not sure about sizing, order two

of the same item in different sizes and return the one that doesn't work. I do that all the time! With Nordstrom's free shipping & returns, it's easy!
If you want to help out your husband when it comes to an upcoming birthday🥳, anniversary, or even Christmas🎄, show him your favorite picks or even add them to your wish list! Or you could just send him straight to the John Hardy or the (Bob, look HERE!➡) Bony Levy sale items! 😂
Don't forget about the CLEARANCE section I mentioned in the above section! You'll find wear-now items, but also wear-this-fall items at great prices.
I hope you feel better prepared to shop the sale now! In the upcoming weeks I'll be doing my best to help you wade through all the hype by sharing my faves across several different categories.
If there's something specific you're looking for, feel free to DM me on social media or send me an email at suzy@emptynestblessed.com!
Blessings,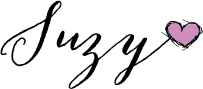 SHOP THE COLLAGE

Feel free to Pin the image below to your Pinterest for future reference or share it with friends and family! You can use the icons at the bottom of this post!