After my post this week where I shared my best tips & tricks for shopping the Nordstrom Anniversary Sale, I got a lot of questions asking what I thought were going to be the hot sellers. People didn't know where to start! I get that, and I don't want you to be stressed! It can get overwhelming, but I'm here for you!
As always, click on any pink text links or images in this post for more information. (All of the collages are clickable as well.)
Lots of you contacted me to thank me for not over-doing it on the sale. But others asked for more help. So here's what we're going to do! I will do a few posts on specific categories, but not too many! (There is so much other content I want to share with you!)
Hopefully, this will help you: I pulled my favorites from a number of categories and created a separate page for each. Then I created a button at the top of my site that says Nordstrom Anniversary Sale. (Duh😂!) If you tap it, you'll see a drop-down menu of each of those pages. Tap any one of the pages to see my picks in each category! Then click on any image for details, color and size options, etc. 😁
Or you can access those "favorites" pages right here:
Items will sell out, but remember that this isn't the only sale ever! 🤣 Pretty much every weekend I tell you about the sales at your favorite retailers, so if you miss something in the Nordstrom sale, it's going to be okay! (As my 23-year-old daughter tells me, "Breathe, Mom!"😂)
A Few Things to Remember
Nordstrom has free shipping/returns, so if you're not sure about sizes, or how something will fit, feel free to order and take back what doesn't work!
As you're browsing the Anniversary Sale, remember to check out the deals in Nordstrom's normal sale section—which they've renamed "Clearance" 😂 for the duration of the Anniversary Sale. (The word "clearance" sounds somewhat uninviting and serves to drive people to the main sale instead!) IN the "clearance" section, you'll find amazing deals on some of the same merchandise that is in the Anniversary Sale—but often in different colors or last year's slightly different style! (To learn more and see an example, read my Tips & Tricks for Shopping the Nordstrom Anniversary Sale post.)
When you're on the Nordstrom site, don't forget to use the buttons on the LEFT sidebar to filter by things like item type, brand, color, size, and more. Use the dropdown menu at the top RIGHT to sort by price, percent off, etc.
Many of the items I pulled come in multiple colors and patterns. If you see something that you like, click on it to check out the other options that may be available.
Many of the styles are also available in Plus sizes. Click through to check.
Categories That Tend to Sell Out Quickly Every Year
Categories That Don't Tend to Sell Out Quickly
That said, this year is different than other years. (Understatement of the year, right? Hahaha!) So this year, it's widely expected that (SURPRISE! 🥳🎉) women's activewear and loungewear will both be hot categories.
It's not escaping me that the clothes we're all craving right now are polar opposites in many ways! I mean, we all love loose and flowy clothes (aka loungewear), but there's something about the compression of activewear that makes you feel like someone's giving you a hug 🤗. Hahaha! If you're like me, you love both categories!
Activewear
Activewear is more than just sports bras and leggings! Now it encompasses sweatshirts, puffy jackets you might wear hiking, and more! But there are two especially hot items that you started to see last year, and they're going to be everywhere this fall and winter.
My Favorite Activewear in the Nordstrom Anniversary Sale
Hover over any image for pricing information and click through to see color/pattern and sizing availability.

Loungewear
Loungewear is the beautiful category that encompasses everything from sleepwear to cozy cardigans.😊 It's basically what all of us wear at home but wish we could wear all of the time and in all of the places!
One special thing to note! I've heard great things about the quality of Nordstrom's own line of pajamas, so if you're in the market for some new ones, they might be good ones to try!
My Favorite Loungewear in the Nordstrom Anniversary Sale
Hover over any image for pricing information and click through to see color/pattern and sizing availability.

Look for my weekend post on Friday morning this week! And don't forget to check out the Nordstrom Anniversary Sale button at the top of my site if you need some more help navigating the sale! xoxo
Blessings,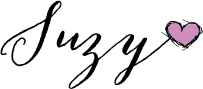 SHOP THE COLLAGE

Feel free to pin this image to your Pinterest page for future reference!