As empty nesters, we're pretty fashion savvy! Once you hit our age, you know what looks good on your body, what your most flattering colors are, and best of all, you know what you like! As a group, we're not too trendy, but we like to incorporate a few of the latest trends just so everyone knows we're keeping up! 🙌🏻😂
But, ohhhh, Mama! We empty nesters love a good accessory! 👜📿💍👒😎⌚ We know the power of the right accessory to absolutely make an outfit! So, of course, I had to take a good, hard look at the accessories in the Nordstrom Anniversary Sale and bring you my faves!
But First, a PSA!
Just a reminder, but as I told you in my What's Up, Weekend post, one of the best-kept secrets 🤫 about the Nordstrom Anniversary Sale is that some of the very best deals can actually be found in Nordstrom's "Clearance" section, and not the Anniversary Sale section at all! In fact, in many cases, you'll find the exact same items—in different colors—in the Clearance section for even less than the Nordstrom Anniversary Sale price! 😆
As always, click the pink text links and any image or collage you see in this post for more information!
Designer Handbags
If you've been eyeing a designer bag for a while now, I'm here to tell you, the Nordstrom Anniversary Sale is the ideal time to bite the bullet and go for it!
Tory always has a big presence in the sale and this year is no different! I own a number of Tory Burch bags and totes. They're true classics. From the quality of the leather and the weight of the hardware to the classic designs and colors, they are bags that will stay in style and stand up to wear and tear for years to come! If you're in the market, this is a good time to buy. If you can't afford a bag, there are also beautiful Tory Burch wallets available at a good discount off the regular prices. Click HERE to see them all.

Ted Baker is a London-based designer I've adored for a long time, because I love the feminine sensibilities and classic, ladylike vibe of his designs. But I can't really bring myself to pull purchase much, because his designs are usually more than I want to spend. So the Anniversary Sale is prime time for me to click that filter button on the left sidebar and search for what he's offering in the sale. This year, his handbags are swoon-worthy! I am fangirling over the python circle bag in a big way! To see all of them, click HERE.

I think the two handbags offered by Coach in the sale this year are outstanding, and there's also a sleek card case if you're paring down your purse contents.
THIS Coach bag, in particular, is worth noting. It's a lookalike version of the hot fashion blogger bag of the moment, the $795 😲 Senreve Midi Maestra bag.

Not a huge fan of the brand itself, I think the four Madewell bags in the sale are so cute this year! (And they're so well priced!)

Always cute and fun, Kate Spade's girly aesthetic is always a winner! I thought THIS bag was an especially great style for fall and winter. Here's what's available this year.

The Handbag I'm Ordering
I shared in one of my newsletters this week that I'm going to try to snag THIS cute mini crossbody handbag in the sale! It's just 6″W x 6″H x 4″D, and I think the beige is a perfect year 'round color! My sweet friend (and interior designer), Tricia has a mini crossbody bag, and it's similar to this one! So darling, right?

The funny thing is, the exact same bag is also for sale in the Clearance section of Nordstrom's website in three different colors! But this time, it's exactly $8.10 more expensive than the two in Nordstrom Anniversary Sale! 😂 Those tricky Nordstrom peeps! 😁 I happen to like the beige one in the Anniversary Sale, so that's the one I'm going to stick with, but it just goes to show you, it's important to look at the Clearance section too!

Check out my favorite handbag & wallet picks below. Hover over each to see the price, and click through for details.

Other Accessories
From jewelry and belts to sunglasses and scarves, the Nordstrom sale is a really good place to pick up quality fall basics that can truly make an outfit special!
Think GIFTS!
Okay, I'm going to let you in on a big secret! 🤫 Every year during the Nordstrom Anniversary Sale, I buy Christmas gifts for the women in my family! My go-to? Tory Burch logo earrings or a piece of Kendra Scott jewelry! This year, I've got my eye on these Kendra Scott chain link hoop earrings. Chain link is such a hot trend in jewelry right now, and these will go with anything!

Check out my accessory picks below. Hover over each to see the price, and click through for details.

Today's the day I gain access to the Nordstrom Anniversary Sale, but I'm doing a video and photoshoot all day, so shopping will have to wait! It's top-secret, but hopefully, I'll get a chance to share some BTS footage on my Instastory today, so stay tuned! Happy Monday!
Blessings,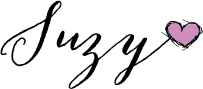 SHOP THE COLLAGE

Feel free to pin this image on your Pinterest page or share it with others!