BIG NEWS! Today is the day the Nordstrom Anniversary Sale opens to the general public. BIGGER NEWS! Today is also the day that Nordstrom re-stocks IN. A. BIG. WAY. I'm talking it's time to go back and check out the things on your wish list that were sold out when it was your turn to shop. Chances are excellent that they've magically been restocked in every size and color. Oh, Nordstrom! You drive us crazy!🤪
Today is also my last Nordstrom Sale post for this year. I hope you've found my sale coverage helpful, efficient, and not pushy! I try to walk a fine line every year! I also do my best to write about other interesting things when the Nordstrom Anniversary Sale is going, so those of you who aren't shopping still enjoy my content.
When it comes to menswear, Bob is such a great sport! Every year in preparation for this post, we talk endlessly about men's trends. This isn't his very favorite subject, but I've listened to a lot of sports talk 🏈🏒🏀⚾over the years, so I figure he owes me! 😂 Does your guy need a little updating? Today, I'm sharing five trends that will up his style game.
As always, click any pink text link or image (including the collage above) for more information or to shop.
1.

Performance Pants
I don't care what age you guy is, it's time to retire his old blousy, roomy slacks! The newest look is a slimmer cut in the legs and fabrics that feel good on the skin. The size of your husband's waist has no bearing on this. I'm talking about a flat front, and slimmer cut in the legs. (But not skinny jeans!🤣)
My conservative accountant husband loves this look! He finds them more comfortable than jeans, and ordered these in almost every color in last year's sale! Your man can wear them with everything from dress shoes to boots and leather sneakers. (See below.), and everywhere from the office to a casual date night.
What gives them the name "performance" is the multi-use functionality and the fact that they often (but not always) feature stain-resistant fabrics. Check out THESE that look like slacks and THESE that look like jeans. Performance pants are machine washable and ideal for travel because they don't wrinkle.

2.

Elevated Polo & Casual Shirts
Forget the thick, cotton polo shirts of our youth! The newest ones are thinner cotton, with a touch of spandex for ease of movement. (Example HERE.) You'll also find lots of "performance" polyester and spandex combo shirts, engineered to be moisture-wicking and keep your guy dry and comfortable. (Example HERE.) Brands to look for include RVCA, Johnnie-O, and Peter Millar (Bob's fave).

Casual button-down shirts like THIS one are cut a little shorter than they used to be and are typically meant to be worn untucked. (Don't worry! They can still be worn tucked in with a cool brown belt, a pair of "performance" slacks, and nicer shoes when needed.) Look for brands like Bonobos, Peter Millar, and Nordstrom's own 1901.

3.

"Dress" Tees
We're not talking Fruit of the Loom here, people! We're talking finer cottons that skim the body in Henley styles, high v-necks, notched collar, and crewneck, of course. This is such a big trend, "Men's T-shirts" is actually its own category in this year's Anniversary Sale! Brands to look for include TravisMatthew, Robert Barakett, or Good Man (my fave).

4.

Athleisure
The athleisure trend isn't just big for women! (Thanks, COVID!) Look for comfy but not schlubby looks that will feel good but still look pulled together. I'm talking joggers. (Tell him they're new-fangled sweats like he wore in college!👍🏻)

On top, grab a quarter zip pullover or a hoodie to up his sweatshirt game. He'll love brands like Cutter & Buck and Vineyard Vines, Vince, and Peter Millar.


5.

Boots & Elevated Sneakers
I'll be honest, it make take a little persuading to get your guy to try a boot! (I still haven't gotten my man there!) But it's a style that's been around for several years now, and it's becoming more the norm for men. When it comes to boots, there are three main types you need to know:
Chelsea Boots

– Close-fitting, ankle-high boots with an elastic side panel. (Which makes walking in them very comfortable!) They often have a loop or tab of fabric on the back of the boot, enabling the boot to be pulled on easily. You'll see these in the women's section too.
Chukka Boots – Ankle-high boots with suede or leather uppers, leather or rubber soles, and open lacing with two or three pairs of eyelets. They were originally designed for soldiers (Helpful to tell your husband! 😂), but styles are typically more casual now. You'll also see these in the women's section.
Dress Boots –  Leather or leather-look boots that could be laced or slip-on. Many different styles of boot can be considered a dress boot, including the two styles above, but a sleek and shiny look is what makes it qualify as a dress boot. THIS one is a perfect example. (One fashion note, however: If he's wearing a tie, stick to dress shoes instead, as boots are still considered somewhat more casual.)

You'll have an easier time getting your guy to up his sneaker game, especially if he loves comfort. Your Gen Z and Millenial sons will go for Nike, Puma, Adidas, but for your empty nester man, look to get him into a pair of leather or leather-look sneakers like THESE. It will up his fashion game immensely, give him a youthful look, and it's pretty much guaranteed to earn a thumbs up 👍🏻 from your kids. (Which will make him feel awesome!)

A Word About Accessories
Here's what's in for men in the world of accessories:

If your man is like mine, he doesn't think about fashion much. (But honestly, Bob kinda got into it once we got talking about it!) My best advice if you want to up his style game? Heap on the compliments and encouragement as you gently prod him in the right direction. He's gonna look awesome!
To see all of my Men's picks from the Nordstrom Anniversary Sale, head down to the bottom of the post. To see my picks from many different categories of the sale, click HERE.
Do you think your guy will go for (at least some of) these? Leave me a comment below and tell me what you think.
Blessings,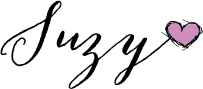 SHOP THE COLLAGE

BEST MEN'S STYLES IN THE NORDSTROM ANNIVERSARY SALE
Hover over any image for pricing info and click for details or to shop!

Feel free to Pin this image on your Pinterest page for future reference!