Happy Long Weekend! After a busy week here at Empty Nest Blessed, I'm ready to rest from my labors! Bob took his first out of town business trip since February, and being home alone was weird!
A Check up From the Neck Up!
I shared on my Instastory on Thursday that, thanks to seeking out advice from my husband and daughter when we were in Idaho a few weeks ago, I've started going to Bob's office every Thursday, just to get some structure in my week and a change of scenery. I went even without him being there this week, and it was so good for me.
BTW, I found that seeking advice from one of my adult kids was really helpful! After parenting them, we feel like we know them so well, but it's challenging to think that they probably know us way better than we think they do. My daughter had some really good insight for me, and it was a blessing for me to see the wise woman that she has become! Everyone likes to give advice, and asking her for help was a really vulnerable thing for me to do. She recognized that, and it fostered such intimacy! I highly recommend it!
Get Organized HQ
Another thing that prompted me to make some changes was the fact that, although my surroundings are pretty organized, and I'm good about meeting deadlines and following through on commitments, my internal life was out of balance. I had that revelation when I was listening to some of the conference sessions on "internal organization" from this year's FREE Get Organized Conference. I talked all about this excellent conference (and how I was somehow asked to be a speaker!🤷🏼‍♀️) in THIS post.
My Big Purchase!
I got a new laptop this week! My old one was about six years old (RIP!), and it was heavy and slow! Honestly, I felt like it was kind of soon to need a new one, but experts say that you can expect a laptop to start showing serious signs of wear after as little as three years! 😳 In fact, most experts estimate a laptop's lifespan to be between three and five years! After doing a lot of research, THIS is the one we ordered. Bob and I are going to set it up this weekend!
Other Family News
We're getting a new grandpuppy! Our son, daughter-in-law, and the current world's cutest granddog are expanding their little family to include this sweet golden retriever! I can't imagine anything better than puppy kisses right about now! They're bringing "Bear" home on Saturday, and we'll get to meet him in about a week. How fun is that? 🐕
After an amazing summer in Idaho, our daughter is heading home next week for the foreseeable future. She's got a few things lined up, but we're hoping to see her industry open up soon. Although we love having her home, like many of you who have welcomed kids home during this pandemic have learned, it's not an ideal situation! They want and need to be out on their own, and you want that too. That said, she's such a blessing to us, and we love the energy she brings to our home. Goodbye for now, empty nest! 👋🏼
Finally, our oldest son, Connor, is moving back to Dallas for a job, so he'll be moving to a new apartment here in town in about two weeks! He found a great apartment, and he's excited about his new job. We're excited to have him back in town!
Y'all, this empty nester mama cannot believe she's actually going to have all of her kiddos in the same city once again! 🙌🏻🎉💃🏼🤸🏼‍♀️
Monogrammed Poolside Tank Top | White Sports Bra | Lipstick

Red Tee | Monogrammed Patriotic Shorts | Lipstick

This Week's Best-Sellers
This Week on Instagram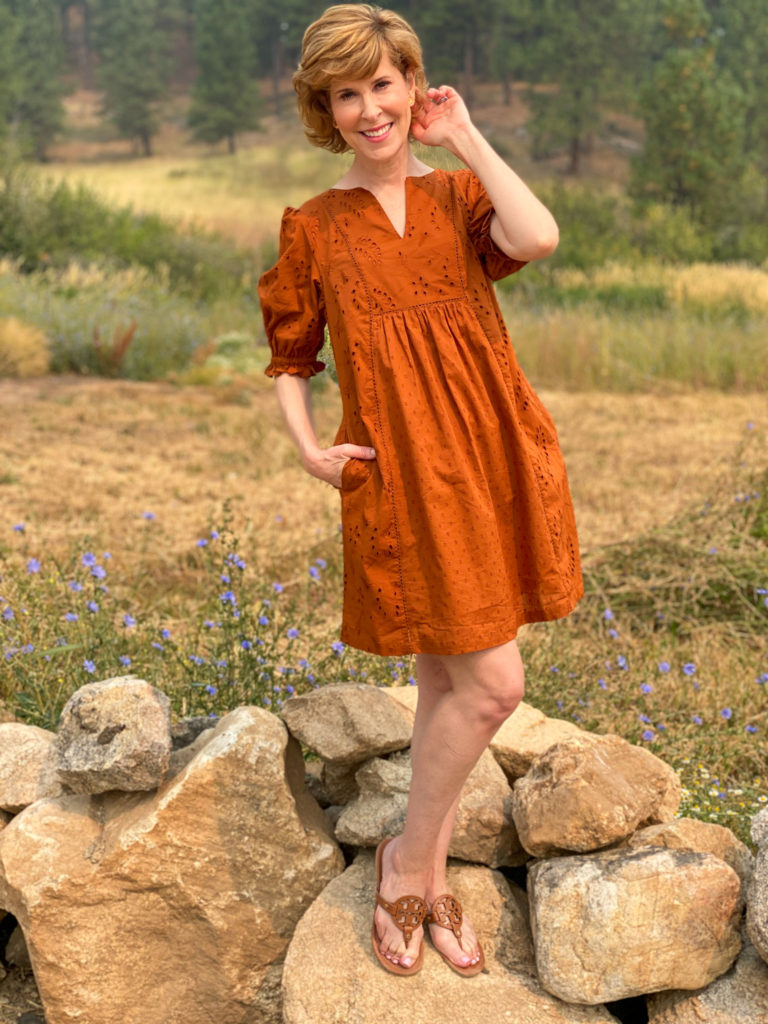 Balloon Elbow Sleeve Eyelet Dress | Tory Burch Flip Flops (Amazon lookalikes HERE) | Gold Tory Burch Logo Earrings

GRACE Graphic Tee | Pink Shorts (similar) | White Skinny Belt | Gray Tennies (Amazon lookalikes HERE) | Silver Tory Burch Logo Earrings

Cap Sleeve Tie Neck Dress (#gifted)| Black Strappy Mules (Sold out – similar HERE) | Satin Handbag (Sold out – similar HERE.) | Kendra Scott Earrings (Amazon lookalike HERE.)

Have a wonderful weekend and spend lots of time relaxing! Happy Labor Day Weekend, sweet friends! xoxo
Blessings,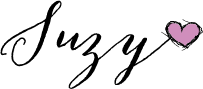 P.S. I don't want you to miss any of my content, and my email subscribers get it first! If you haven't signed up for my emails, you can do that HERE. I usually send out 2-3 emails a week, with info on my latest post, links to past posts I think you'll like, and the inside scoop on some of my favorite finds on the interwebs! 💕
SHOP MY LOOK