Happy Weekend! Who else loved this short week🙋‍♀️? Our daughter is home from Idaho, so our nest is empty no longer! Our eldest son will move from Austin into his new Dallas apartment this coming week, and our son and daughter-in-law picked up the new grandpuppy last weekend, so our lives are joyful and we're feeling pretty empty nest blessed!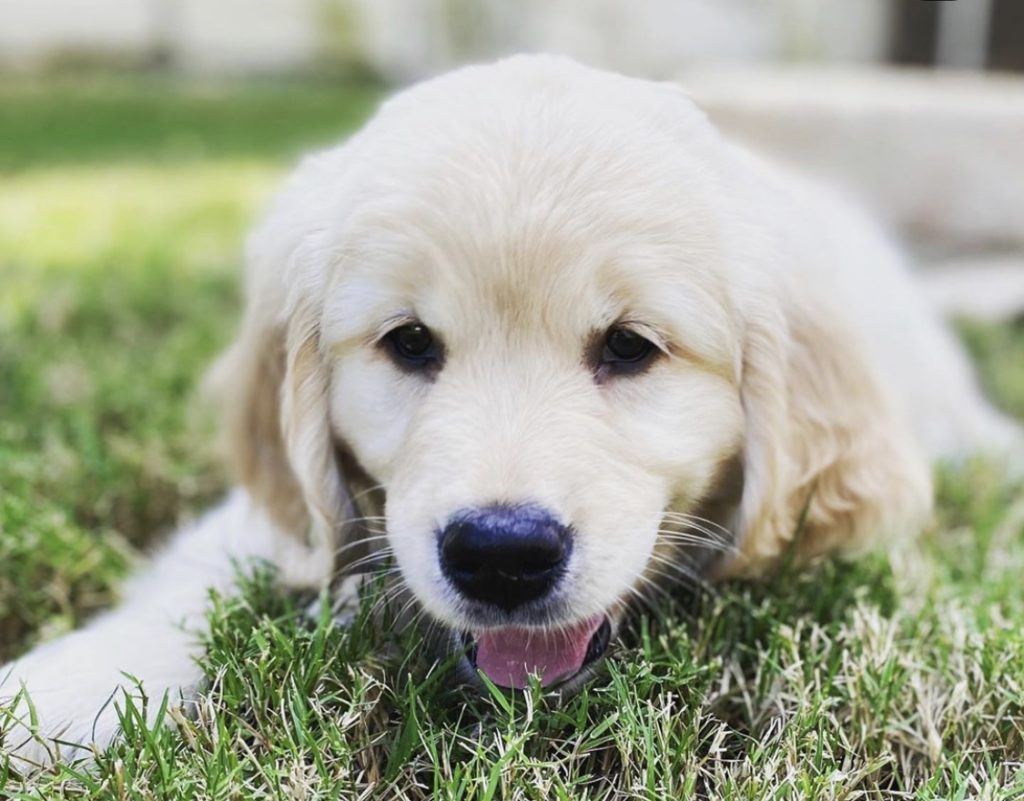 The weather in Dallas got cooler for one whole day on Thursday! In fact, we set a record for the low that day! Typically, September is like August on repeat, so it was a fun taste of fall 🍂🍁. This weekend it's heading back to warmer temps and on Saturday we'll probably be back in the pool, along with the new grandpuppy! Watch my Instastory for the fun!
I've got a few cool things to share with you this week, so let's jump on in, shall we?
Face Masks And Skin Issues
I did some research this week about all of the skin issues I've heard about from friends related to wearing face masks. (I've had a few myself!) Here's what I learned after consulting various sources—from beauty bloggers and magazine articles to an aesthetician.
Dry Lips

– When the thin and fragile skin on your lips rubs against your mask, it can cause irritation and chapping. Experts recommend a protective lip product that seals in moisture like THIS one from Eos that's made with Shea Butter.

Dry Skin

– If you're talking, repeated rubbing of the mask can irritate your skin. Dermatologists recommend using a bedside humidifier to hydrate your skin while you sleep. At the advice of my doctor, I added one of these to my skincare routine last winter after experiencing an uptick in post-menopausal facial dryness. It's made a noticeable difference! I even bought one of these little bedside humidifiers to take with me when we head to our condo in Florida!

Makeup Transference

– A beauty blogger friend recommended layering setting sprays! (My makeup artist pal seconded this, btw, and suggested using Urban Decay's best-selling All Nighter setting spray once makeup is done. (Travel Size HERE. Full Size HERE.) Then she said to wait 10 minutes. Finally, follow it up with Ben Nye's Final Seal water-resistant setting spray. This product was developed for the theater, to prevent stage makeup from melting under hot lights! She told me it was the big secret of all of the TV news anchors—and even said that if you really want to waterproof your makeup, you can mix it into your foundation before you apply for added staying power 😮. (She also uses it on summer brides!) #Suzyaddstocart 😊

Be Careful About Using These 5 Words With Your Adult Kids
I read a funny (but good!) article by a behavioral linguist this week that talked about five commonly-used words that may not be coming across the way we hope 😬. Similar to body language experts, behavioral linguists study the effects our words have on others. It made me think about the way I talk to my adult kids. Here are the words to watch out for:
JUST

– While this filler word can soften whatever you're trying to say, it can also make you appear less confident. (Example: "I was just wondering…") In the mind of the listener "just" is often translated "merely," causing the speaker to come across as diminished, defensive, or disingenuous.

BUT

– The word "but" negates anything said before it, and it can diminish the person you are speaking to. Try replacing it with "and." For more on this, check out THIS blog post.

SHOULD

– The word "should" suggests that we don't accept who or where we are. If used with another person, it comes across as bossy and know-it-allish.

ALWAYS

– Since "always" is most often used as an exaggeration, it can raise questions about trustworthiness and the authenticity of what you're saying.

CAN'T

– The word "can't" often creates negative emotions. A 2011 study in the Journal of Consumer Research found that those who use the word "can't" when confronted with temptation were less likely to resist the temptation compared to those using the word "don't."
Green Cooking
Recently, a friend shared with me that she became somewhat alarmed after learning that the chemicals in nonstick pans are known to contribute to testicular and kidney cancer, liver damage, thyroid disease, and ulcerative colitis (source). After doing my own research, I ordered a 3 qt. GreenPan Ceramic Saute Pan. I think 3 qt. is the perfect size for the empty nest, but if you're after a 5 qt. version, click HERE. If you're interested in a green cookware set, THIS is the GreenPan 12-pc. Ceramic Non-Stick Cookware Set my very-into-cooking friend bought.

What I'm Watching on Netflix
Have you streamed Get Organized With The Home Edit on Netflix yet? So good, y'all! You can shop the Container Store collection featured on the show HERE.
This Week's ENB Best-Sellers
Instagram This Week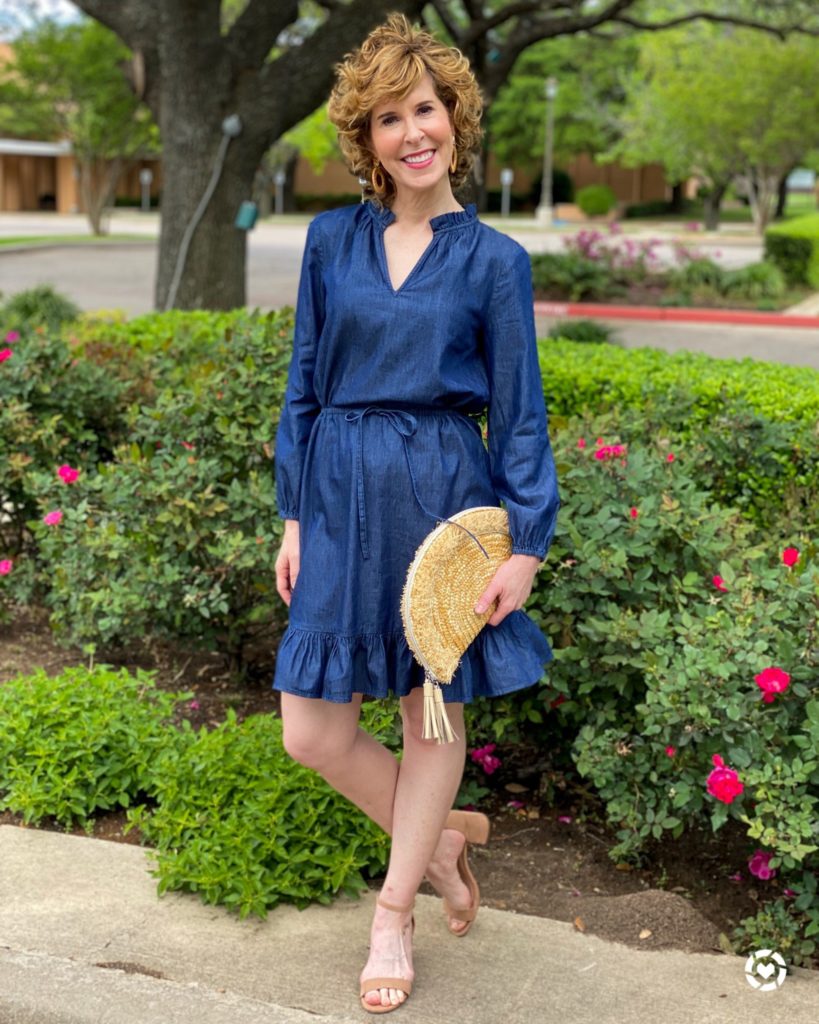 Chambray Popover Dress | Sandals | Rattan Earrings | Handbag (Sold out – similar HERE)
I've never met a denim dresses I didn't like! This one is extra-special, thanks to its sweet ruffled collar and flouncy hemline. It has a flattering elastic waist and cuffs. Oh, and it's just as cute with slip-on sneakers as it is with these classic sandals!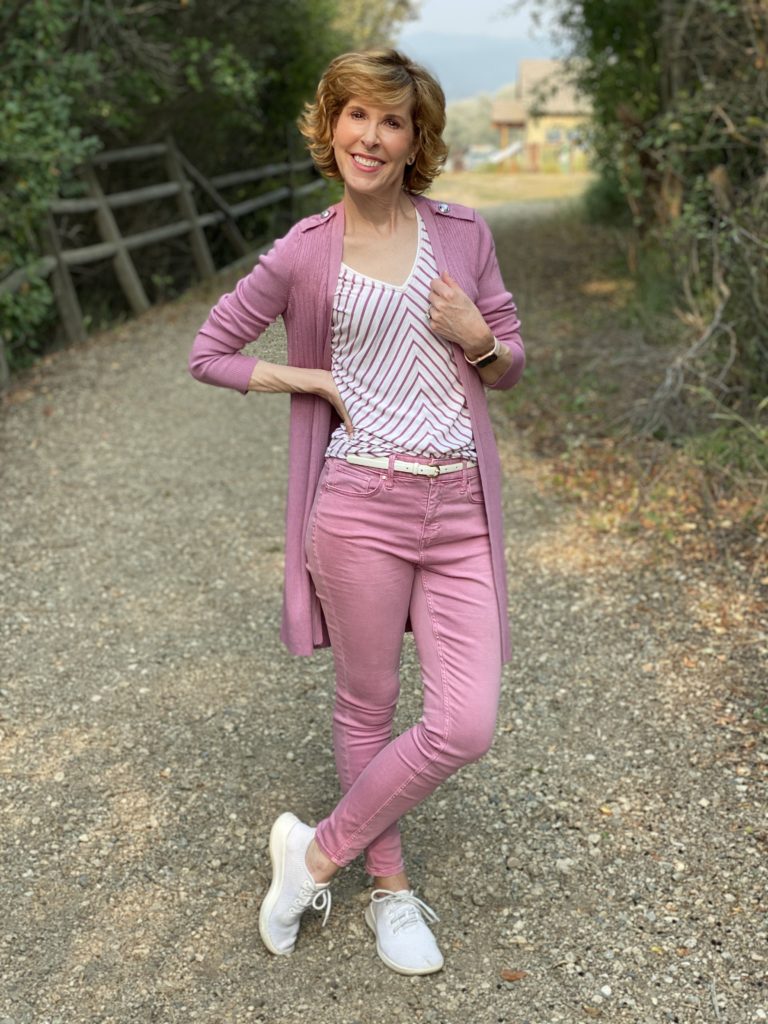 Pink Jeans | Pink Ribbed Duster Cardigan | Boxy V-Neck Tee (Sold out in this print. Other colors/prints HERE) | White Allbirds Sneakers (Amazon Lookalike Version HERE) | White Skinny Leather Belt | Tory Burch Logo Stud Silver Earrings

I'm always a sucker for pink and white! We took the above picture in beautiful Idaho on a walk right before sunset. I wore sneakers with every outfit the entire trip and it was fantastic! I have such sweet memories of our time there with Becca this summer!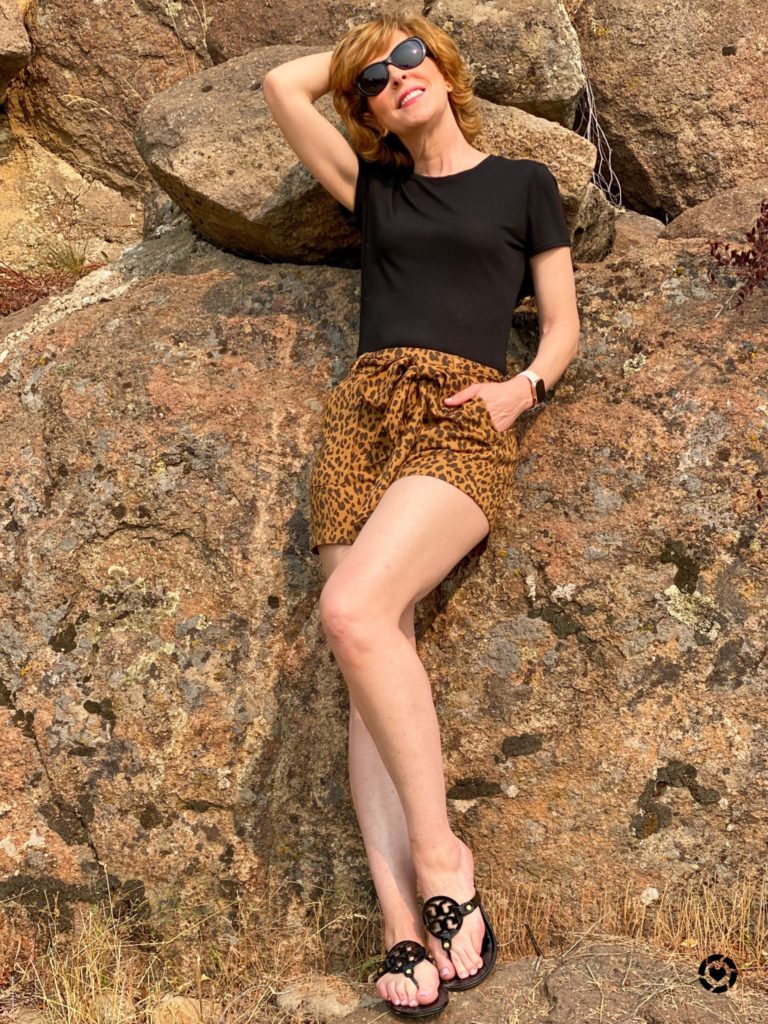 High-Waist, Tie-Waist Shorts (under $20) | Black Tee | Black Tory Burch Sandals (Amazon Lookalikes HERE) | Sunglasses| Tory Burch Logo Stud Gold Earrings

These comfy elastic waist pull-on shorts sold like crazy after I put this photo up on my Instagram on Thursday! I thought they ran small, so you might want to order a size up from your normal.
I paired it with a simple black tee from Amazon. Their Amazon Essentials line has the best basics! I used to buy all of my basics (like tees) from Target, but I like Amazon's so much better!
Hahaha! As I was linking that for you, I found an adorable Amazon Essentials striped sweater and added it to my cart! 🤣🤣🤣 #hazardsofthejob
Tie-Dye Wrap Hem Maxi Dress | White Wedge Sandals (similar) | Jade & Rose Quartz Hoop Earrings

I feel like I've said it over and over in the past month—I am absolutely crazy about the classy way Chico's interpreted the tie-die trend this season! It's a chic interpretation of the look, and I think it really stands apart. (Case in point, check out this pretty kimono jacket that would be great with jeans!)

At Chico's the chic is always in the details, and my stretchy scoop neck maxi dress is a great example! It has a beautiful wrap hem that adds movement and texture, and the fitted, ruched waist makes it so flattering!
It's part of Chico's tropical line🌴, and it's 25% off this weekend! (It also comes in a divine cherry 🍒 red!) #gifted
Animal-Print Skort | Cotton Bateau-Neck Tee | Black Allbirds Sneakers (Amazon Lookalikes HERE)| Rattan & Straw Fan Clip-On Earrings

This perfect-length pull-on skort is from Chico's Zenergy line of stretchy Neema and Spandex activewear. I think it would be so cute on the golf course ⛳! It has two deep pockets on either side that would be ideal for holding scorecards, golf balls, or in my case, the grocery list 📃when I head to the store! 😂 #gifted
Almost everything at Chico's is 25% off this weekend with the code 86754. In addition, they're giving away a FREE animal print ruana (an $89.99 value) with a $175+ spend.
Best Weekend Sales
ANN TAYLOR | Style Refresh Event! Take 40% off sweater, denim, pants + $50 jackets and the have a bunch of lovely dresses at $75.
ANTHROPOLOGIE | Up to 40% off new FALL tops, sweaters, jackets, and more. I've got my eye on this puff-sleeve camo pullover.
CHICO'S | 25% off sitewide with code 86754. A few exceptions apply.
CONTAINER STORE| Take 25% off custom closets, closet essentials, shelving, and garage. Plus, shop the Get Organized With The Home Edit on Netflix collection HERE.
DSW | Take $10 off $49; $20 off $99; $60 off $199 with code SEEYASUMMER.
J.CREW | 40% off 3 + styles, 30% off 2 styles; 25% off 1 style with code ADDTOBAG.
J.CREW FACTORY | 50% off 200+ new arrivals (Priced as marked & online only.) Elevated sweatshirts are a hot trend for fall, and I think their button-collar pullover sweatshirt is darling!

KENDRA SCOTT | Lots on sale! Think gifts!
LAND'S END | Up to 40% off full-price styles; up to 75% sale & clearance styles with code: EASY.
LOFT | 50% off wear-now styles + sale styles with code NEED.
MARLEY LILLY | Up to 75% off fall. I think this under $30 monogrammed animal print tee is perfect for early fall!
OLD NAVY | Up to 50% off sitewide. Another big trend for fall is pretty, printed leggings. (Dare I say, dressy leggings?😂) I love this pair of floral crop leggings and it's right on-trend.
TOMS | 30% off sitewide on full-priced orders over $50. I think they have the most comfortable booties.
WHBM | 50% off select wear-now styles. How pretty is this puffy-sleeve denim shirt?
Enjoy your weekend, sweet friends! I hope you can get out and enjoy the outdoors. It will do your soul good!
Blessings,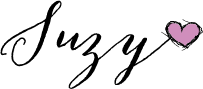 P.S. If you're feeling like life is kinda out of control right now, you're not alone! Looking for less stress, and more peace? I'm so honored to be one of 75+ organizing experts speaking during the FREE online Get Organized Conference September 14-18!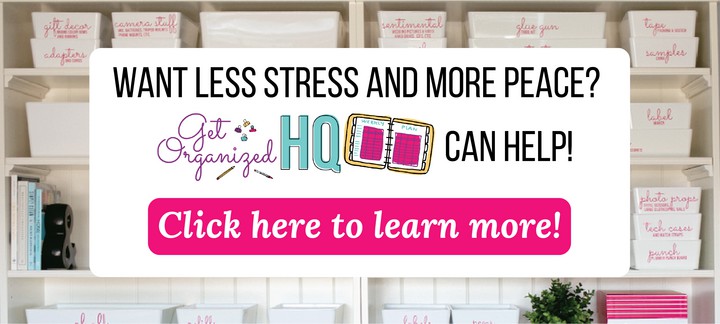 My talk is called How to Prepare For Life As An Empty Nester, which may not interest those of you who are way past that! But there are other experts speaking on helpful topics like:
Organizing Your Digital Life
How to Organize Your Photos
How to Declutter
Quick Cleaning Techniques
Simple Meal Planning
How to Make Time for Self-Care
And Lots More!
Click HERE for more details and to get your free ticket! OR if you'd rather start watching right away and gain lifetime access to all 75+ sessions, click HERE.