If you're an empty nester, you've gotta keep learning and growing! Just because the kids are out of the nest doesn't mean you can get into some sort of an intellectual curiosity slump! 😂 Not on my watch, anyway! 😁
Every weekend in my What's Up, Weekend posts, I let you know some cool stuff that is on my radar, catch you up on my life, and let you in on the best weekend sales and deals. Every month, I let you know a few of the great things I've been learning and loving in my empty nest. (Ya know, so you can be all SO in the KNOW and impress your friends, spouse, adult kids and stuff! 🙌)
Every once in a while, life gets a little crazy and I miss a month here or there! That's what happened in August, and I'm so sorry! I felt terrible when the month went by and I didn't get one out, but then Bob sweetly told me that probably none of you were at home scratching your heads and wondering where in the world it was! 😂) Hahaha! So, here's what I've learned and loved in the past month or so. 🎉🤸‍♀️💃
As always, click on any pink text link, image, or collage you see in this post for more information.
What I'm Learning This Month
So much good stuff! 😊
Coffee ☕ Secrets of Super Agers
Ah, the coffee studies! Is it good for you? Bad for you? 🤷‍♀️ The information seems to be all over the map! Here's the latest: According to a 2020 study published in the European Society of Cardiology, drinking one to four daily cups brewed with a filter resulted in a 15% reduced risk of death. There was no such benefit for individuals who drank unfiltered fancy-schmancy brews like espresso or French press. Apparently, filtering removed substances that raise harmful cholesterol levels. ☕
A Great Question!
I recently got a really good question via DM on Instagram:
"I need help with letting go of my college daughters! I really want to stay close to them but I feel them pushing me away…please help!"
This is such a tough situation, and as empty nesters, we've all been there! The challenging irony is that we absolutely have to let them go in order to stay close to them. They have to become their own people apart from us (the clinical name for this is "differentiation").
In my experience talking to thousands of empty nesters, I'll tell you that this struggle is often more about a parent's insecurities than the neediness of the teenage or young adult child! 😬 Although it may feel completely heart-wrenching for a time, the best thing a parent can do in this situation is to work on fully settling into life as an empty nester, with all that that entails.
I'm actually speaking on this issue this Thursday at 1:00 p.m. ET! My session called "Preparing for the Empty Nest" is a part of the FREE Get Organized conference! Click HERE for more information!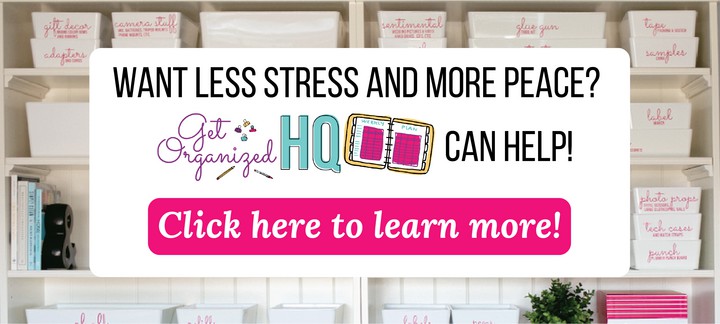 Digital Estate Planning
Let's face it, we're at the age where estate planning is something we've either just done, need to do, or are in the process of doing! Bob and I are right there with you. Here's something we've learned as we've gone through this process.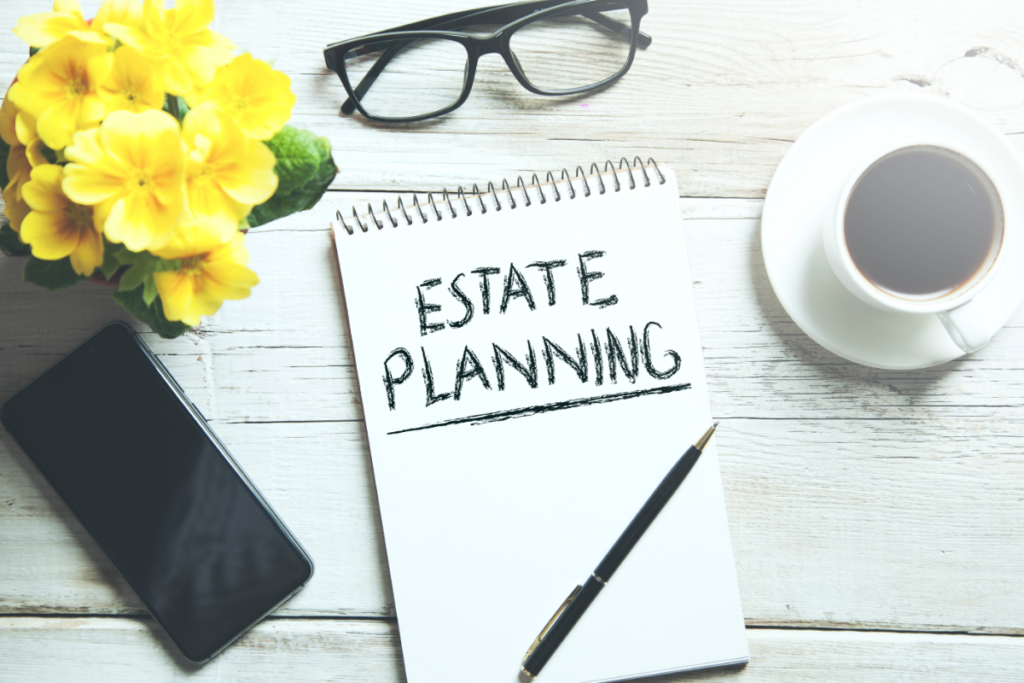 The internet opens a world of possibilities to store personal data, manage assets, and gather and create digital content. But too often this data is forgotten when it comes to estate planning, which can cause problems for family members once you're gone. In a worst-case scenario, beneficiaries can be blocked from online financial accounts, credit card statements, and even non-financial assets like photos or social-media accounts. Here are a few things you can do:
Keep a list of digital accounts and online assets (along with passwords) to make it easier for those administering your estate.
In your list, include things like cloud accounts with stored photos, videos, or genealogy info, as well as Dropbox accounts, email addresses, and social media accounts.
Lists of accounts and passwords should be either printed out and kept with the estate plan in a safe place, or stored in an online password manager.
If you use a online password manager, be sure to include the master password so that heirs can access stored accounts and passwords.
Lifelines in Your Pocket
Are you a caregiver for a loved one? If you are, or if you're physically compromised or just concerned about your own physical safety, these FREE smartphone apps can help:
What I'm Loving This Month
1. Benefit Cosmetics 3D BROWtones – I've used this eyebrow product forever, and I can't see myself ever changing! It's a buildable, brush-on brow gel. It has a mascara-like brush that applies the product evenly, allowing you to style your brows at the same time you apply color. The best part? It has a comb tip that works even on the narrowest part of your brows! #browbabe
2. Women's Leather Belts – Wait! Why has Suzy put a boring brown leather belt as one of the things she's loving in the empty nest this month? 🤦‍♀️ Ha! I'll tell you why:
It's incredible quality for an amazing price!
It has great reviews and ratings.
It comes in every color and design you can imagine! I bought it in camo AND black!
It fits TTS.
I used to buy all of my belts at department stores, or sometimes at Target. But then I discovered this belt on Amazon! My black one was getting so worn, so I started there. Then I moved on to other colors and patterns! #sogoodyall
3. OXO Good Grips Stainless Steel Grilling Skewers – I love a good problem-solving product! You know when you're grilling veggie skewers, the veggies can sometimes spin around, making for uneven cooking? 👎 This skewer has a flat design to keep meat, veggies, or fruit more stable. That means when you flip them over, there's no rolling! 🙌(Watch the how-to video HERE.) #stockingstufferforyourgriller
4. Peplum Denim Jacket – I have this feminine jacket in black and it is a winner! It comes in three blue denim wash options and fits TTS. A waist-defining peplum is always figure-flattering because it automatically gives the illusion of an hourglass shape! #yes

5. Cardigan LOVE – I think a big, cozy cardigan makes you feel kind of like you're wrapped in a yummy blanket! Don't you? This $25 cardi is 100% cotton, can be dressed up or down, and hit's below the hip. I own it in rust, and I bought my usual size. I think I'm going back for the coral and green!

6. Kendra Scott Drusy Lookalike Set – If you love Kendra Scott's Lee drusy drop earrings, but you don't want to pay $68, try this set of three earrings for just $12.99! They look amazingly similar! 😮 They're just 1″ tall, with a 1½" drop from the earloop. #lovealookalike
7. GreenPan 5 Quart Sauce Pan – In last weekend's post, I shared that a friend had recently told me she switched over all of her non-stick pots and pans to GreenPan's non-stick cookware after finding out that the chemicals in nonstick pans are known to contribute to testicular and kidney cancer, liver damage, thyroid disease, and ulcerative colitis (source). I originally ordered the 3 qt. GreenPan Ceramic Saute Pan, but with our daughter home for a while, and our son moving back to the area, I decided I needed the 5 Quart Sauce Pan as well. Maybe I just should have gotten the entire GreenPan 12-pc. Ceramic Non-Stick Cookware Set my friend bought! 👩‍🍳
8. Chainlink Mule – This Steve Madden lookalike mule on Amazon is a best-seller! The original Steve Madden ones were part of the Nordstrom Anniversary Sale, but sold out SO FAST! (They're still available on the Steve Madden website if you're interested.) If you're between sizes, I would go up a size.
9. Life is in the Transitions – If you're a new empty nester, no one needs to tell you that you're in a significant life transition! Author Bruce Feiler spent the last few years collecting stories of people who had been through major life changes of all types. Then he took their stories apart, looking for patterns and that would be helpful to anyone facing a significant life change. This book is an outstanding read for anyone looking to survive and thrive during a life transition like the loss of a job, a spouse, a relationship, children leaving the nest, and more. Click HERE for more information.
10. No Touch Tool – This clever tool was borne out of the times we're living in right now. (Thanks, COVID.) Use it to do things like open doors, press buttons & pull levers. It's smaller than a credit card and weighs just 2.39 ounces! It can also be used to do things like turn on light switches, flush toilets, and sign your name on mobile devices. #howsmartisthat
11. No-Makeup Eyeshadow – Okay, so this isn't a new discovery! I just decided to mention it again because it's that awesome! Also, now that we only show half of our faces in public 😷, our eyes and brows have become even more important, right? This is my go-to, everyday eyeshadow. It covers eyelid imperfections, doesn't crease, and if you're all about a more natural look that emphasizes lashes and brows, then this product is an absolute must-have! It can also be used as a concealer and primer for a heavier eyeshadow look. #theeyeshaveit
12. Woolite for Darks – Someone sent me an email the other day asking how I keep my dark fall and winter clothes from fading in the wash. (Y'all ask the cutest questions and I love it!) This is my secret weapon! If you don't know about Woolite for Darks, let me be the first to tell you that it is awesome! It won't stretch, shrink, or fade your dark clothes. Wash them in cold water on delicate and hang to dry! #boom #problemsolved
13. BONUS – Y'all know how much I love the fantastic CityLips lip plumpers at City Beauty, right? Well, by this time I've tried all of City Beauty's products! Yep! Every. Single. One. And, I'll be frank. (Because I am always honest with you!) I love some of them, but not all of them. One of the ones I love? Skin-Perfecting Daily Veil SPF 39.
I'm a sucker for a 2-in-1 product, and this makeup primer also has a lightweight, broad-spectrum SPF 39 (Titanium Dioxide & Zinc Oxide). It blurs imperfections and gives your makeup a smoothing, protective buildable base layer. It's so important to use sunscreen every day. What better way than one that doubles as a makeup primer? City Beauty is having a 2-day sale (9/16 – 9/18, 11:59 PM EST) on Skin-Perfecting Daily Veil SPF 39, and I don't want you to miss out if you want to try it. It's usually $72, but during this sale, it's just $49 + free shipping. (If you subscribe for regular delivery, the price drops to $44.) #sogood
I hope you feel SO in the KNOW, y'all! I'd love to know about what you're learning and loving in the empty nest right now! Leave me a comment and let me know, okay? 💟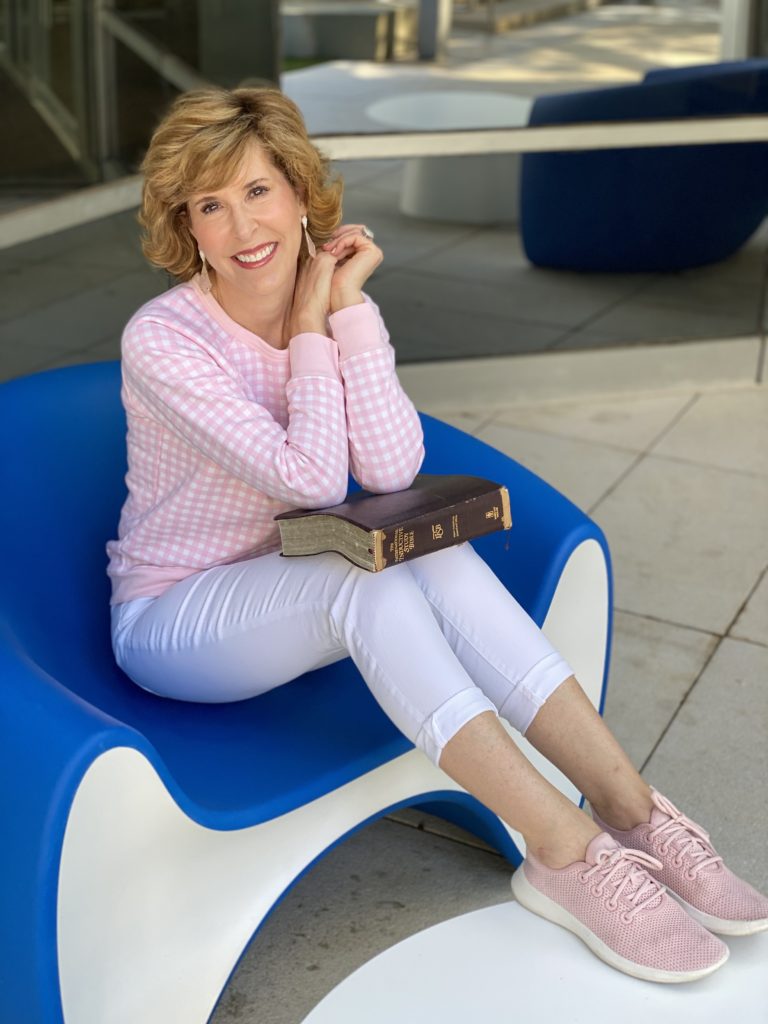 If you're like me, you've been devastated by the images of what our sweet friends in Oregon and California are enduring right now. I'm also concerned for all of those in the path of Hurricane Sally. They need our prayers!
In situations like this, Bob and I always donate to Samaritan's Purse. They've already mobilized staff, equipment, and thousands of volunteers to provide emergency aid to victims of the fires. (Read more HERE.) They're monitoring Hurricane Sally and they have teams standing by and ready to serve. (Read more HERE.) If you'd like to donate, you can do that HERE.
Blessings,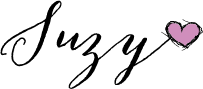 SHOP THE POST