Happy Fall! I hope you're enjoying beautiful fall foliage, cooler temperatures, and all of the lovely things that go into this wonderful season! Here in Dallas, our foliage doesn't turn until December, and last weekend we had highs in the 80s! 😂 But, hey! For this warm-weather lover, that's okay!
A Big Announcement!
Before we jump into this month's SO in the KNOW, I have a big announcement! The Empty Nest Blessed Holiday Gift Guides will go LIVE for my email subscribers only on Friday, October 30. That's right! Empty Nest Blessed email subscribers will get exclusive access through the weekend, and then on Monday, November 2, I'll release it to the public. If you haven't subscribed to my email list, you can do that HERE.
If you're not familiar with my holiday gift lists, you'll find hundreds of curated gift ideas for everyone in the life of an empty nester! I've got gift ideas for your grandkids, your teens & young adult kids, your senior-aged parents, and even your pets! (And of course big ole' his & her gift guides as well! We've been working on it for months, and I'm super excited to share it with you!
Now on to what I'm learning & loving in my empty nest in October!
As always, click on any pink text link, image, or collage (including the one at the top) you see in this post for more information.
What I'm Learning This Month
So much good stuff.
We All Need a Good Laugh
I cannot stop watching and I cannot stop laughing!
DIY Cooking Shows
I don't know about you, but I'm getting a huge kick of out the self-filmed cooking shows that have popped up from some of our favorite celebs during the pandemic. Here are two of my faves.
Yummy Disney Treats @ Home
Earlier this spring, as its theme parks faced sudden temporary closure, Disney began providing recipes for many of its most popular treats like pineapple Dole Whip, churro, and Mickey Mouse-shaped beignets. The pineapple Dole Whip is one of our family favorites, so I thought I'd share the recipe!
Pineapple Dole Whip
1 big scoop of ice cream
4 oz of pineapple juice
2 cups of frozen pineapple
Add all ingredients to a blender until it's a thick drink.
Add your swirl and then you're done.
Just a note: The original Dole Whip is dairy-free, so you'll want to use dairy-free ice cream if you want to make the real option.
KnifeAid
Have you heard of KnifeAid? Speaking of cooking, and just in time for the holiday that requires lots of slicing and dicing, I'm going to share my not-so-secret! I first told you about this pandemic-perfect (or actually anytime perfect!) mail-in knife sharpening service a few months ago. I've used them several times since then, on scissors, knives, and even serrated bread knives! I'm always so pleased with the results!
First seen on Shark Tank, they give your dull, blades a new edge. You send your blunt knives in KnifeAid's sturdy, postage-paid envelope, and they're returned razor-sharp in about a week.
This week only, the people at KnifeAid are celebrating one year since four of the Sharks chased them into the hallway for a deal (!), by offering 25% off any sharpening with the code SHARK25. Ends Sunday 10/25 at 11:59 p.m. PST.
For more information on how it all works, click HERE.
Speaking of Thanksgiving…
Nobody needs to tell you that Thanksgiving is going to look a little different this year! Whether you're hosting a socially distanced family get-together, or you're doing it virtually, this is the year we all learn to embrace the challenge and count our blessings anyway, amirite?
Whatever it looks like for your family, know that someone agreed to be in charge! If you're headed somewhere, be sure to take a gift for the host and hostess! If you're doing it virtually, consider sending a little something to the organizer. It's never wrong, and usually very, very right!
My absolute favorite spot to shop for any kind of hostess gift is the Mud Pie Shop on Amazon! Sure, Mud Pie has a website, but they require a $25 minimum purchase and an $85 purchase for free shipping. 😬 Y'all know I'm a huge fan of free shipping, so I always shop Mud Pie's darling designs on Amazon! I've rounded up a few ideas for you:

Little Known Fact: Sales at Amazon!
I heard from so many of you who scored great deals on Amazon Prime Day, and I'm so happy that my post helped you save! As an Amazon Influencer, I have access to so many great deals! Little known fact: There are sales at Amazon! Click HERE for the latest and greatest Amazon sales on fashion, shoes, and watches!
Also, while you're on Amazon, don't forget to check out my curated gift lists up on the Empty Nest Blessed page! There you'll find curated holiday gift lists to make your shopping easy and fun for everyone in your life. Click HERE to check it out. (Obviously, it's full of all-Amazon items!)
What I'm Loving This Month
Zipper Helper – Now here's a good stocking stuffer idea for women of any age! Attach this pretty chain to the back zipper of your dress and pull your zipper up without having to ask for help from the hubs! Also works on boots.
2. Faux Suede Moto Jacket – I continue to be impressed by Walmart's SCOOP fashion line! The quality is good, the price is right, and this $40 faux suede moto jacket is a great example. I own this and absolutely love it. It fits TTS! Click HERE to check out the entire line. The faux leather moto jackets are awesome too. Check them out below.

3. Custom Digital Prints – These custom digital prints would make the sweetest gift, and they're affordable! You send in least 3 photos of each person (no need for a group photo) and within 5 days you get a preliminary sketch to approve. Once approved you get the color sketch sent to your e-mail in JPEG format, ready to be printed in a 8″ x 11″ size, on mugs, t-shirts, heavy cardstock paper, canvas or whatever. (I recommend that you send it somewhere like Shutterfly.) Since it's a custom product, you'll want to order now.
4. Makeup Eraser – I'll admit, I'm a little late to the game on this one. Why? Because I was a huge skeptic. My 23-year-old daughter convinced me to give this a try. (I know you can relate!). The first time I used it, I even went back over my face with a cotton pad and micellar water to check for makeup remnants! Now, I'm hooked! Erase all traces of makeup with just a few circular swipes of this reusable, machine washable towel. No need to rub! Check out the how-to video by scrolling down a little on THIS page at Ulta or THIS page on Amazon.
Suzy's Tip: For the delicate eye area, pull the makeup eraser out a little from your skin and focus on the lashes themselves.
5. Indoor Food Composter Bin – Send less to the landfill, and more goodness to enrich your soil! This 6. 6" D x 10" W x 11. 25" H rust-proof indoor composter bin is sleek stainless steel and uses the AbsorbX Odor Filter System for no smell. Replaceable filters and compostable trash bags can be purchased right on Amazon and the reviews are amazing!!

6. Express Shoe Shine Sponge – It never fails! Every year when I pull out my winter boots and booties, they look kind of tired! Just one swipe (no buffing) with this shine sponge, and they look like new! This is a great under $5 stocking stuffer idea! #whoisgettingahead #you!
7. Chunky Metal Handbag Chain – If you read my 2020 Fall & Winter Accessory Trends post, you know that chain anything is hot right now! This handbag chain looks expensive and lets you update any handbag! Comes in gold, silver, or light gold and attaches to your bag with easy-to-fasten circle rings. Click through HERE and check out the photos on the left side of the page for more info.

8. Machine Washable Makeup Sponge – Nobody washes their makeup sponges as often as they should. (I mean, except me. I totally do!😬😂) This machine washable sponge to the rescue! It comes with a handy washball. When you do laundry, just place the sponge inside and throw it in. #sosmart
9. Be Still: 90 Devotions for the Hopeful Heart – This precious devotional book has been like a balm to my heart over the past few months. Each day features a scripture passage, a brief inspiring devotional and a guided prayer. #loveit
10. Mini Portable Humidifier – I've said it before, but I'm saying it again! Putting a portable humidifier by my bed at night is the single best thing I've done for my dry, aging skin! I've tried other tabletop humidifiers but settled on this one because of its sleek design and the fact that it goes for 8 hours when fully filled! It one also comes in white.
11. Sideways Initial Necklace – Sideways initial necklaces are so trendy right now! I see them everywhere, don't you? This one I found for you is an affordable 18K lookalike version of THIS $300+ one at Nordstrom! #anotherstockingstufferidea
12. Texts From Mom – Written during lockdown, author Natalie Chapman suddenly found herself the adultiest adult in her house! She draws upon texts from her mom to share common sense wisdom on everything from budgeting and cleaning to cooking and homesickness. #precious
I hope you feel SO in the KNOW! I love putting these posts together for you and sharing my empty nest finds with you! Want more? I share a mini version of this type of info every weekend in my What's Up, Weekend posts. Be sure to subscribe so you don't miss them!
Today I'm excited to be giving away two items from my What I'm Loving list! One lucky winner will win a copy of Texts From Mom and one will win a pink Makeup Eraser!
To enter, simply complete the tasks below to earn points! If you've already completed an action (say, you're already following me on Instagram, for example), you'll still get credit. Click that entry to earn those points! The giveaway will be open through 11:59 p.m. on Thursday, October 22, and winners will be announced in this weekend's post! Good luck!
Blessings,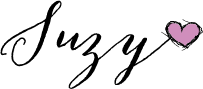 SHOP THE POST

ENTER TO WIN!
Be sure to Pin this post on Pinterest for future reference! (And please follow Empty Nest Blessed while you're on Pinterest!)