Does it seem a little early to be thinking about holiday prep? I hear ya! But with surges, and safety measures in full swing this year, I want to focus on helping you prepare for the holidays early and joyfully — before the craziness begins! Today, I'm sharing four things you might not have thought of that you can do right now to help you prepare for the holidays. You're gonna be so organized this year, and I'm here to help you!

1. Update & Upgrade as Needed
When our son got married, and I got a precious daughter-in-law, I realized I was in a Christmas stocking dilemma. (Cue the dramatic music 🎻!) My kids' handmade-by-their-grandmother Christmas stockings were well-loved (read: worn), and now I needed one for our family's new addition. I'd always loved the look of needlepoint stockings, so I started looking for some that were both high-quality and affordable. (It was challenging to find both, lemme tell ya'!) I finally settled on the darling needlepoint stockings in this photo from Land's End. They're high-quality and velvet backed, which I love, and the personalization is free. Click through on the image below to see all of the options!

I did want to offer you another option or two! I had to really search to find the same high-quality and affordable prices for you! After looking around a lot (and even ordering and returning a few to check the quality), I've linked these from L.L.Bean. They're only $29.95, and you can personalize them with up to ten letters ($8 or free if you have an L.L.Bean Mastercard). Unlike the Land's End stockings, these are cotton backed. There are seven classic designs so you can pick the stocking that you feel suits each person in your family perfectly.

If you don't mind paying a little bit more, these from Overstock.com are also nice (but you'd have to either personalize them yourself or have someone do it for you.
2. Consider an Advent Calendar
I don't need to tell you that this year is not like any other! Many of you probably have loved ones that you won't be seeing this year for the holidays due to health and safety. (Thanks, COVID. 🙄) Rather than just sending a gift through the mail to open on Christmas day, how about doing something a little more special this year?
There are so many wonderful advent calendars out there now. In fact, due to the current situation, it's emerged as a hot trend in the gifting world this year. You do it in lieu of a big gift on Christmas day! If you like this idea, now is a perfect time to order. Here are a few of my favorites:
3. Hello! Order Your Holiday Cards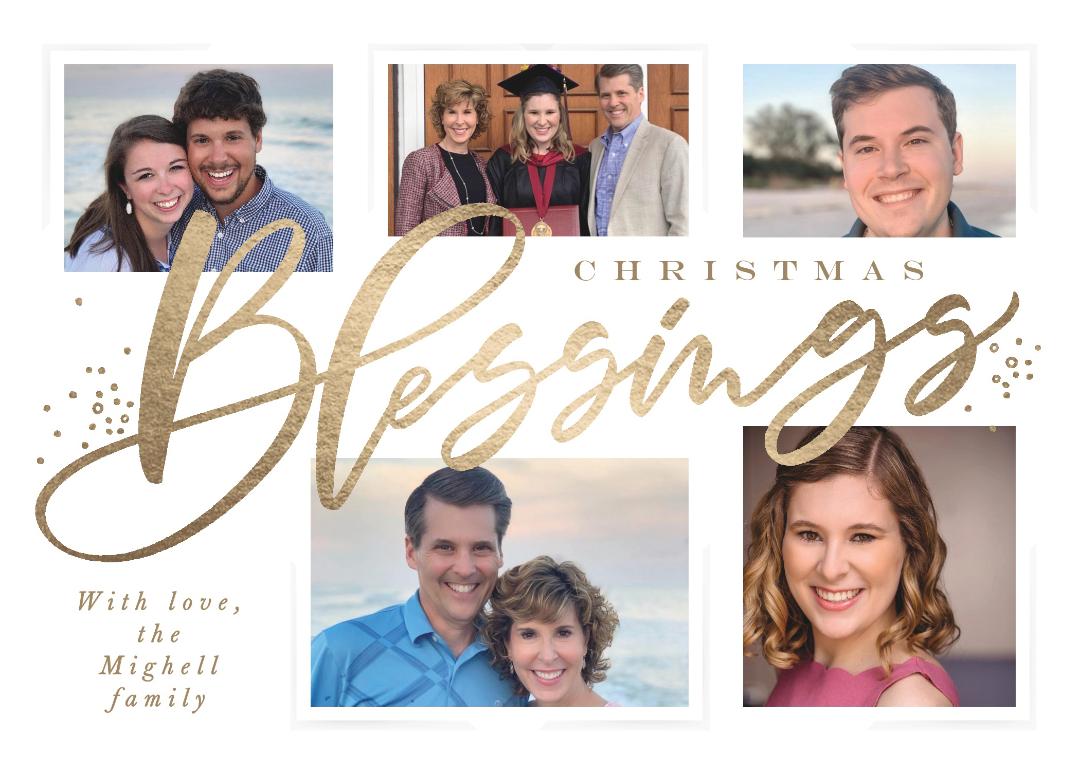 Every year I do my best to order our holiday cards early, but I'm behind this year! I'm hoping to get a picture of our family this weekend when we celebrate my daughter Becca's birthday! Hopefully, everyone will cooperate! 😆 Last year, I ordered our cards (above) from Minted. Yep, this is our actual card from 2019! I love the quality of Minted's holiday cards, and I love that they use independent artists to design everything on their site. Unless your kids live close by and you lucked into a family portrait, or you had a wedding or another big family event this year, you may have to opt for one of those collage cards like I did last year! I asked each of my kids to send me the picture they wanted me to use, and Minted made it easy to put it all together. All I had to do is upload my photos onto the site and play around with the sizing and location of each one on the card. When I was satisfied, I placed the order.
If you order now, you can take advantage of early ordering discounts, which will save you a bundle. Through Monday, 11/2, Minted is offering 15% off holiday cards with the code JOY2020. They also throw in FREE recipient addressing, if you're interested in that. They provide you with a template, and you enter your addresses into it and upload it to their site!
I think so much of Minted, that last year I decided to join their new program, Minted More, in order to save 30% off my holiday card order, 15% off year-round orders, and get unlimited free shipping. It was $38 for an annual membership, but I saved double that in the money I saved on our holiday cards with my 30% off! They also sent a gift box with $160 worth of curated items from their site, which was fun! (BTW, this post isn't sponsored by Minted, I'm just sharing my experience!)
In most cases, if you order now, you can take advantage of early ordering discounts, which will save you a bundle. Below is a list of the sites I suggest. I've used all of them for holiday cards at one time or another.
MINTED | 15% holiday cards with code JOY2020. (Ends Monday 11/2, 11:59 p.m.)
SHUTTERFLY | Up to 50% off everything + 20% off with code EXTRA20. (Ends Wednesday 11/4.)
4. Get Your Gift Wrap On
When the kids were little, I bought the cheapest, thinnest, easiest-to-tear gift wrap I could find! Did you do that too? Oh sure, it ripped and tore the whole time I was trying to wrap 🙄🎁, but I knew the kids wouldn't care when it came time to open their gifts! Now that the kids are gone, I've come to really enjoy wrapping gifts! I find it relaxing and creative! I love to put a fire in the fireplace, a Hallmark Christmas movie on TV, and get my gift wrap on in a big way!
I buy beautiful, quality gift wrap, and I love to color coordinate the look under our tree with matching bows and gift tags. I've even been known to break out the glue gun and add candy canes, pine cones, or a sprig of holly berries from our tree out front!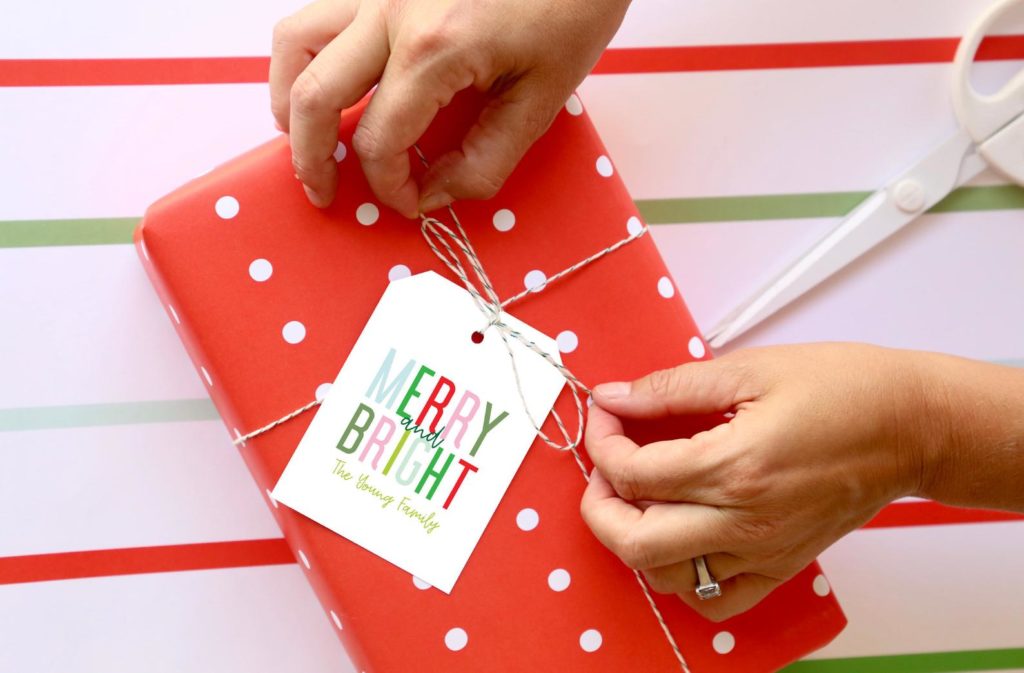 I think the gift wrap at Joy Creative Shop is just the most beautiful, and, well, joyful, color-blocked gift wrap I've ever seen! You've heard me talk about this precious Etsy shop before, and it is one of my favorite places for high-quality paper goods and gifts. Joy Creative Shop's gift wrap coordinates perfectly with their gift tags, and if you prefer stickers, they've got those too!

I reached out to my pal Steph, the owner of Joy Creative Shop, to see if she would be willing to offer a discount exclusively for Empty Nest Blessed readers. She generously said yes, and I'm so grateful! Starting today, the Joy Creative team is offering 10% off your entire purchase on the Joy Creative Shop site with the code emptynest10!
In addition to gift wrap, tags, and stickers, Joy Creative Shop is an awesome spot for gifts! In fact, several items from her shop made the Empty Nest Blessed gift guide. (For a sneak peek, use the arrows on the side of the images and scroll through the items below. Click on any of them for more information.)

Cashmere Crew Neck Sweater (comes in multiple colors) | NYDJ Black Alina Jeans | Gold & Platinum Drusy Necklace | Gold & Platinum Drusy Earrings | Red Lipstick

What are your best tips to reduce stress and get ahead for the holidays? Do you feel more prepared for the holidays after reading today's post? I hope so! Be sure to come back Wednesday to check out my Six Holiday Shopping Tips For Empty Nesters. Then on Friday, November 1, my newsletter subscribers will receive a secret password to allow them exclusive access to the Empty Nest Blessed Holiday Gift Guide for three days before I release it to the public on Monday, November 4! If you haven't joined my email list yet, you can do that HERE. (I don't want you to miss a thing! 😊)
Blessings,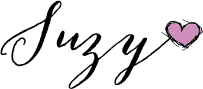 SHOP THE POST

P.S. You might want to Pin this post on Pinterest for future reference! (Please follow Empty Nest Blessed while you're there!) Also, if you want to share it with others, you can use the social media icons below.