If you're a deal-chaser, I have good news for you: this year's Black Friday Cyber Monday (BFCM) will be unlike any other. Fears around COVID-19 and subsequent retail closures have shifted the vast majority of consumer spending online and away from brick-and-mortar stores. (That's a shift retail experts believe will continue well into the holiday season and beyond, BTW.)
As always, click any pink text link or image (including the collage above or below) for more information!
What does that mean for you as a consumer? As more shoppers rush online to make their BFCM purchases, inventory and shipping constraints will present challenges for retailers of all sizes. In an effort to lighten the burden on retailers and shipping companies that typically comes in December, BFCM online sales will start early this year and extend beyond the weekend. In fact, in a survey by Shopkick, a whopping 34% of U.S. shoppers indicated that they would make their holiday purchases before Thanksgiving!
I've shared with you in the past that, thanks to my relationships with certain brands, sometimes I get early access to information about their upcoming sales. Honestly, being able to pass these deals along to you is one of my absolute favorite things about my job. You know I'm passionate about the fact that empty nesters should be SO in the KNOW, and I love that I get to help you learn the scoop and, of course, save money along the way! 😊
So who is leading the way in the early BFCM deals? None other than Walmart. Yep! Not only have I just dropped some SO in the KNOW scoop, but I've also taught you BFCM—a cute little acronym that you can throw around like you're super with it, hip, cool, fly, dope, er…I think you get where I'm going here.😆
Black Friday/Cyber Monday Deals NOW: Here's the Scoop
This month, Walmart is launching a three-part sale event that lets shoppers access Black Friday deals earlier than ever before! It's a holiday shopper's gold mine, and new deals will drop for each event.
Event 1

:
Wednesday, Nov. 4 (THAT'S TODAY!) – Sunday, Nov. 8 (7 p.m. EST)
Also, shhhh…🤫watch for bonus deals to drop on Saturday, Nov. 7.
Event 2:
Wednesday, Nov. 11 – Sunday, Nov. 15 (7 p.m. EST)
Also, shhhh…🤫watch for bonus deals to drop on Saturday, Nov. 14 & Sunday, Nov. 15.
Event 3:
Wednesday, Nov. 25 – Sunday, Nov. 29 (7 p.m. EST)
Also, shhhh…🤫watch for bonus deals to drop on Friday, Nov. 27, Saturday, Nov. 28, and Sunday, Nov. 29.
Black Friday/Cyber Monday Deals NOW: What's on Sale?
Knock out your to-gift list with deals on basically everything:
Browse all the deals HERE.
SCOOP Faux Leather Pants (Run long! For reference, I'm 5'5″) | Black Turtleneck | Faux Fur Vest | Black Pumps | Tory Burch Micro Bag (comes with crossbody strap)| Earrings

Treat yourself to a whole new winter wardrobe with great deals on top brands like:
Scoop

– I love this on-trend line of clothing and shoes!

Free Assembly

– Walmart's brand that is committed to sustainability!
Sofia Vergara – Great for jeans!
Vera Bradley – Did you know Walmart was a great source for this brand's iconic print accessories?
Eddie Bauer – This outdoor brand has been around for 100 years!
Browse all of the Fashion deals HERE.
Black Friday/Cyber Monday Deals NOW: Our Sale Picks!
There's so much goodness in this sale, it was hard to narrow it down! But here are a few of our sale faves.
Teddy Bear Faux Sherpa Coat | Long Sleeve Heart Pattern Patchwork Sweater | Heavyweight Parka Jacket With Detachable Fur Hood (S-3XL) | Pink Single Breasted Coat | Image Skin Care Vital C Hydrating Repair Face Cream | Apple AirPods with Charging Case | Michael Kors Rose Gold Smart Watch | WoodWick Fireside Hourglass Candle | Burberry Classic Eau De Parfum | Sherpa Slipper Socks With Grippers (2 Pack) | Vegan Suede Block Heel Bootie | Michael Kors Large Messenger Handbag | Vera New York Vegan Leather Tote Bag | High-Waist Leggings with Pockets (2 Pack)

I hope you find some amazing deals. I love being your go-to source for all the scoop! Happy Shopping, y'all!
Blessings,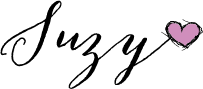 P.S. You might want to Pin this post on Pinterest for future reference! And if you want to share it with others, use the social media icons below.