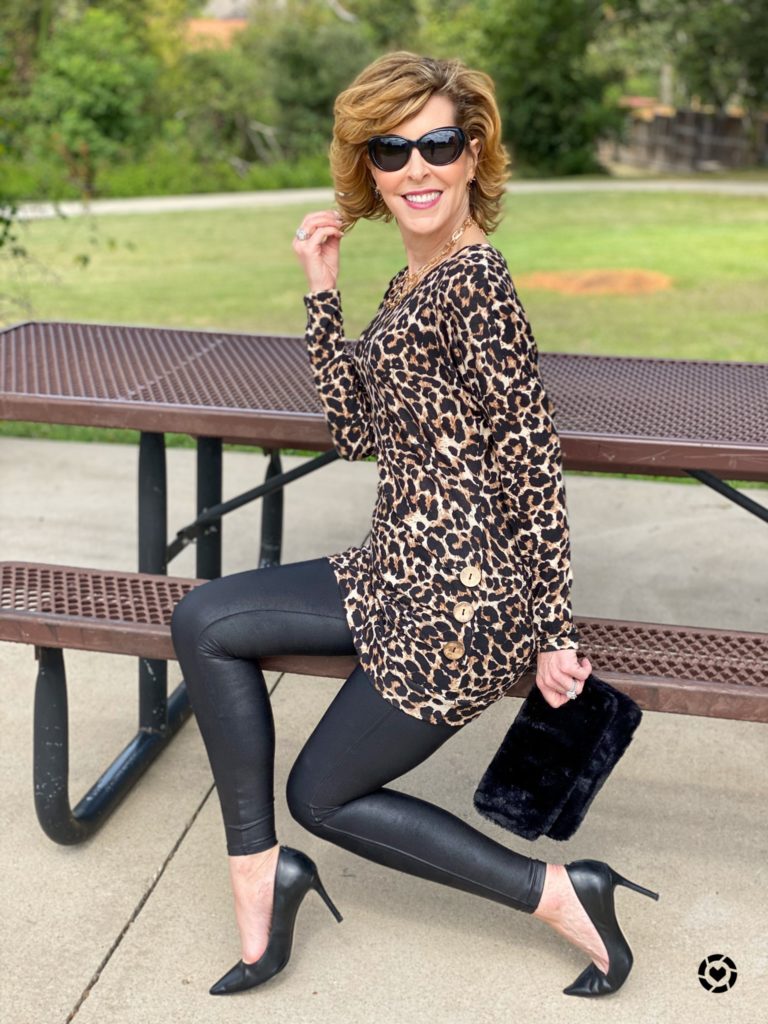 Whew! What a week! With Halloween, the time change, election drama, holiday sales (already!) kicking into high gear, and the launch of my Empty Nesters' Holiday Gift Guide, it's been one for the record books, for sure!
Here at our house, we threw a socially distanced, family-only birthday party for our daughter last weekend, finalized some remodeling details with our contractor and designer, and packed for ten days at our beach condo in Sanibel Island! We'll be on a plane Sunday, and we're so happy that we'll be gone for the demo work on our master bath and the smelly painting that will be happening while we're gone! 😆
We get back the week of Thanksgiving, and we're hosting this year because everyone seems to think we have the best house for social distancing! We're hoping the smell has mostly dissipated by then and that the weather's warm so we can open up the doors to the patio! We'll see! Are you hosting this year?
Here's this week's tea! ☕ I'm spilling!
Thanks for shopping with my links! When you click through on any pink link or image to a brand or specific item using my links, I get a small commission for pointing you toward anything you might purchase. It never costs you any extra, and it enables me to keep doing this job that I love so much! #winwin #thankyou
Easy Holiday Recipe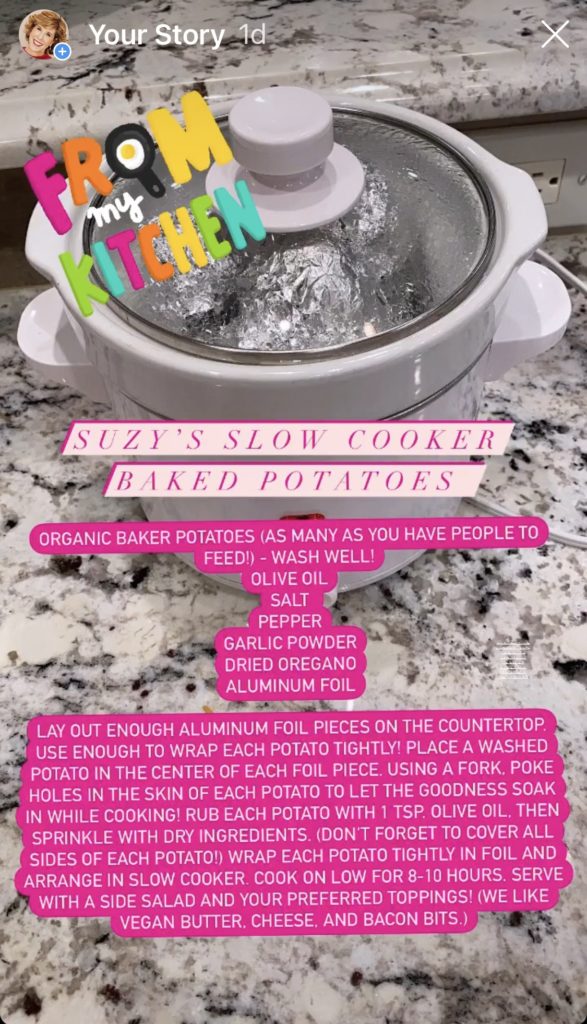 I took to my Instastory last week and asked my Instagram followers what kind of holiday content they would like to see this year. In addition to the usual gift guide help (They especially asked for gift ideas for young adults ages 18-30!), and holiday fashion ideas. (Especially "cute, casual outfits.") they asked for easy recipe ideas that would work for a few or a crowd.
So, on Wednesday, I shared one of our easy favorites! We eat this about twice a month, if not more! A baked potato bar is always fun with a crowd because it's all about the toppings and you can do a lot in advance! My recipe is great because it's in the slow cooker. (THIS is the perfect-for-the-empty-nest slow cooker I use when it's just two or three of us, and THIS is the one I use with a crowd.) Bon appétit!
Beauty on the Gram
You know I'm always on the hunt for sweet social media accounts to follow and to share with you! Hannah Bullen-Ryner is a 36-year-old "land artist." She forages for colorful petals, berries, and leaves that make up her delicate and beautiful creations. They are stunning and will fill your heart with joy. Check them out on Instagram HERE.
The Care & Keeping of Cashmere
Did you know that your cashmere can be safely machine washed? I always wash mine at home. (By hand or on delicate cycle, with THIS special cashmere detergent.) I find that it makes them even softer!
One time, someone (name withheld to protect the guilty 😂) "accidentally" put my cashmere into the dryer. When my sweater came out, it looked like it belonged on a doll! Thankfully, wool and cashmere can regain its shape. Here's what you can do:
Fill a sink with warm water and a tablespoon of olive oil. Swirl to mix.
Submerge the sweater & leave for 2-3 hours.
Remove it, lay it on a flat surface, and gently tug it back to its original size.
Once dry, the sweater should be back to its original size.
Amazon Insider Scoop
Amazon is so huge; it can get overwhelming sometimes! Never fear! As an Amazon Influencer, I'm grateful to have access to a bunch of cool insider info. I love passing it along to you! 🙌
Did you know?
Amazon Prime Members get free 2-day shipping and many other, lesser-known benefits! If you're not a member, you can get a free 30-day trial! What better time to do that than the holidays, right? Click HERE for details.
Planning a wedding? An Amazon Wedding Registry is a pandemic must-have for every bride and groom right now! Details HERE.
Ditto for expectant mothers! Amazon has an easy to use Baby Registry that makes it easy for expectant mothers to share their most-needed and hoped-for baby items with their loved ones. Details HERE.
College students can get Amazon Prime for a 50% discount for 6 months! That's a great deal! My friend told me this was a huge help when her college student got Covid-19, and she had to ship him some items from the Covid Care Kit that college student health expert Dr. Jill Grimes put together just for Empty Nest Blessed readers.
Did you know that you can save up to 15% on things you regularly use with Amazon's Subscribe & Save Program? There are no fees, and you can cancel at any time! Use it on everyday essentials from toilet paper and toothpaste to makeup remover and moisturizer. I even use Subscribe & Save to place bulk orders on a few specialty groceries that are hard to find at local stores! My friends with pets say the program is a life-saver when they're ordering food, treats, and other pet supplies. Click HERE for an FAQ and HERE to get started.
ENB Best Sellers of the Week
Here's what your fellow empty nesters were loving this week!

Instagram This Week
Cropped Faux Suede Jacket (30% off this weekend)| Black Long Sleeve Crewneck Tee | Black Coated Jeans (30% off this weekend)| Calf Hair Leopard Print Belt (just $16.99!) | Caramel Suede Booties (Run slightly wide + 30% off this weekend + free shipping/returns) | Double Chain Link Necklace Set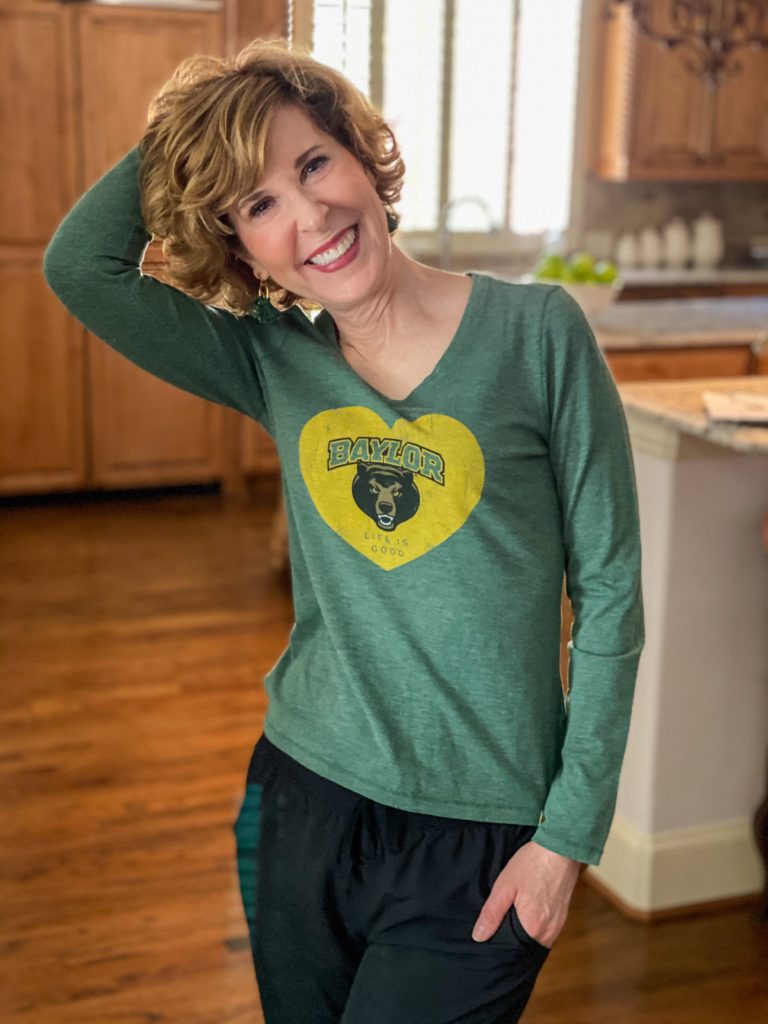 Life is Good Tee Baylor Bears | Black Joggers | Green Fan Tassel Earrings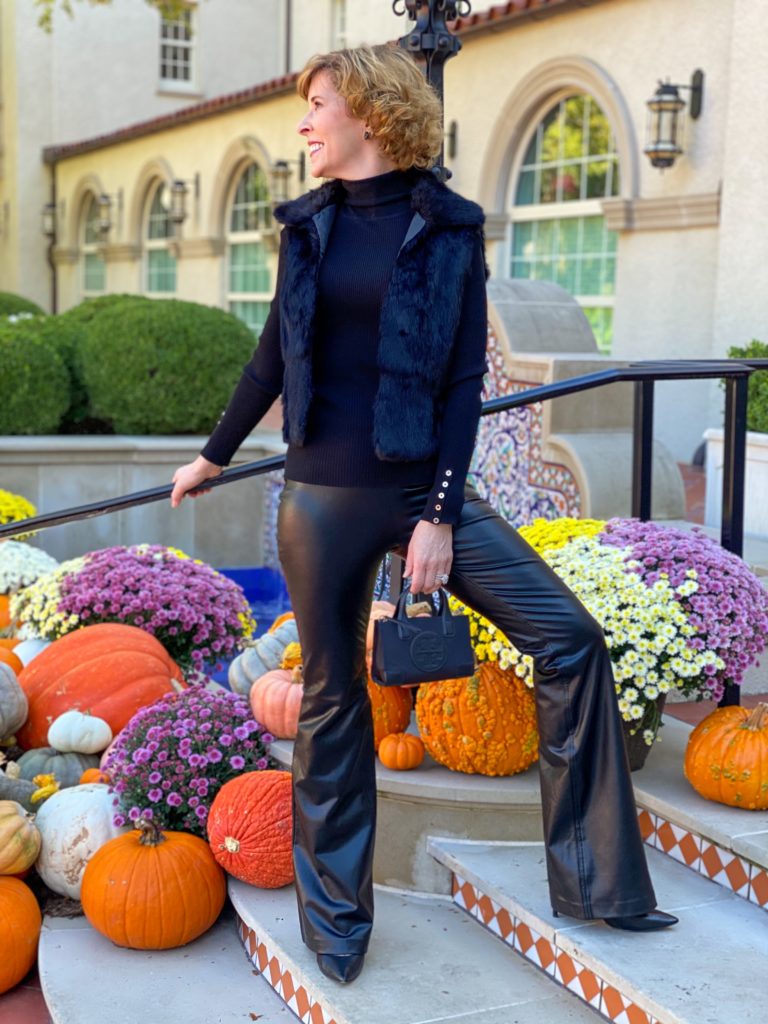 Black Faux Leather Pants (Good for you tall gals! Run long – I'm 5'5″ and wearing heels!) | Similar Black Turtleneck |Black Faux Fur Vest | Black Pumps | Tory Burch Micro Bag (Comes with crossbody strap.) | Earrings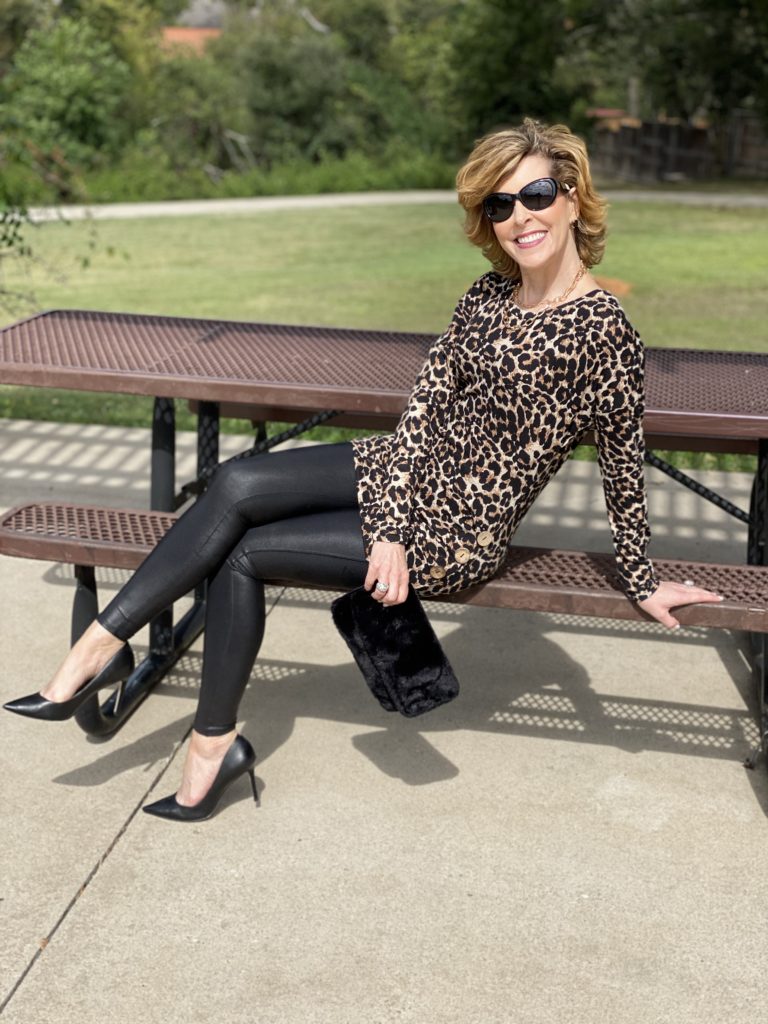 Leopard Side Button Tunic (non-functioning buttons) | Black Faux Leather Leggings| Black Pumps | Faux Fur Black Clutch | Double Chain Link Necklace Set | Sunglasses | Earrings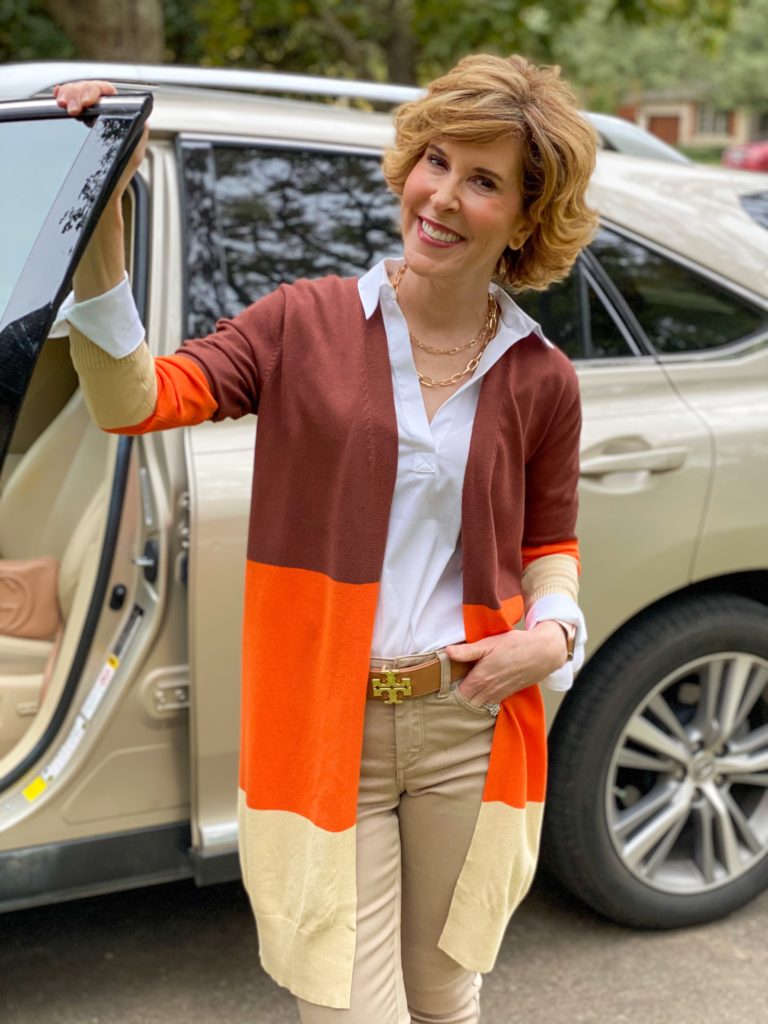 Open Front Color Block Cardigan | White Tunic Shirt | Similar Tan Jeans | Reversible Tory Burch Logo Belt (reverses to black) | Double Chain Link Necklace Set | Tory Burch Logo Earrings (Make the best gift!)

Knit Side Twist Tunic Top (lots of colors available) | Similar Bronze Faux Leather Leggings | Similar Snakeprint Booties | Filigree Drop Earrings

Happy, happy weekend, sweet friends! Love your people well this weekend, okay? 💗
Next week, I'm sharing a post on the 3 must-have fashion items every woman needs for the holiday season, and I've also got an awesome splurge & save post. (It's been a while since I've done one of those, but we found so much good stuff when we put together the Holiday Gift Guide, we just HAVE to share!)
Blessings,