PODCASTS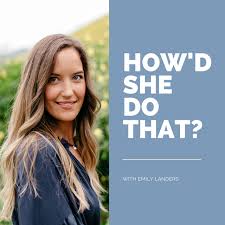 Suzy Mighell, the founder and creator of EmptyNestBlessed.com, has set out to transform the "empty nest" years by inspiring, encouraging, and sharing her life with women during what can feel like a difficult season for many. In this episode of 'How'd She Do That?', find out why Suzy decided to pivot into blogging after her oldest child went to college.
TELEVISION
MAGAZINE FEATURES
PUBLICATIONS
AWARDS
Recently, Empty Nest Blessed was awarded the honor of being one of the Top 15 Empty Nest Blogs by Feedspot.com! Thank you, Feedspot!
This award was based on:
Google reputation and Google search ranking
Influence and popularity on Facebook, Twitter, and other social media sites
Quality and consistency of posts.
Feedspot's editorial team and expert review
Fohr Verified Reach
Fohr Verified Reach signifies that an influencer's Instagram Reach is performing above the Fohr Verified Reach benchmark. Having a Fohr Verified Reach tells followers, brands and agencies that your Instagram following is active and engaged, and that your in-feed posts are getting a healthy number of views.