From time-to-time, my relationship with certain brands will result in an exclusive deal that they allow me to offer Empty Nest Blessed readers. Be sure to use the codes provided to snag your discounts!
This page contains affiliate links and I may be compensated if you make a purchase after clicking on my links.
If you've read the review of my experience with a Lash Lift & Tint, you'll know why I'm addicted! If you use a good lash serum that works (as I do), there's really not too much need for expensive and high-maintenance lash extensions! I get a lash lift and tint at B-Lashed Beauty & Bridal Bar about every 2-3 month! Interested? If you live in the Dallas, area, call the salon at 817-881-2009 to schedule yours.
Get 15% off your first lash lift and tint at B-Lashed Beauty & Bridal Bar when you mention the promo code Empty Nest Blessed.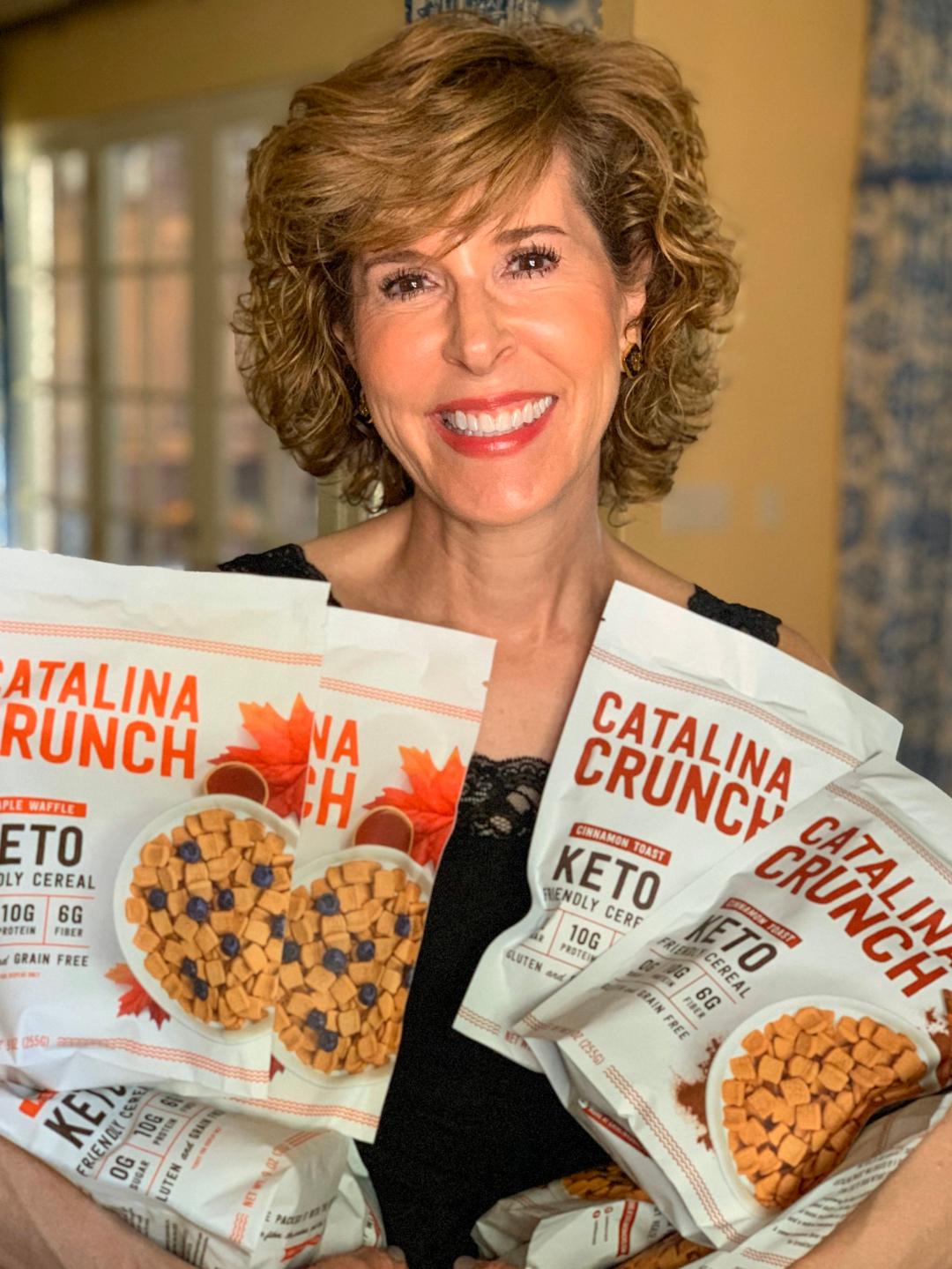 Oh, hooray! 😀 I think we've found it, y'all. Really. I think we've found the holy grail of cereal. Catalina Crunch makes cereals that are:
Keto-friendly
Gluten-free
Dairy-free
Nut-free
Sugar-free
Low Carb
Vegan
Non-GMO
Contain no artificial ingredients
DELICIOUS!
How do they do it? With a blend of seven plant proteins and fibers. (The fiber keeps you full longer! 👍) If you order, I highly recommend you get the variety pack the first time so you can try several flavors! You'll get four 9 oz. pouches—one of each flavor of cereal they make. (Dark Chocolate, Honey Graham, Cinnamon Toast, and Maple Waffle. 😋) This discovery has me so giddy 💃 that I reached out to the company, and I managed to score an exclusive discount code just for Empty Nest Blessed readers! Use the code EMPTYNEST_10 at checkout for 10% off your entire purchase! (All orders ship free.) For more information, click HERE. #ifeellikeakidagain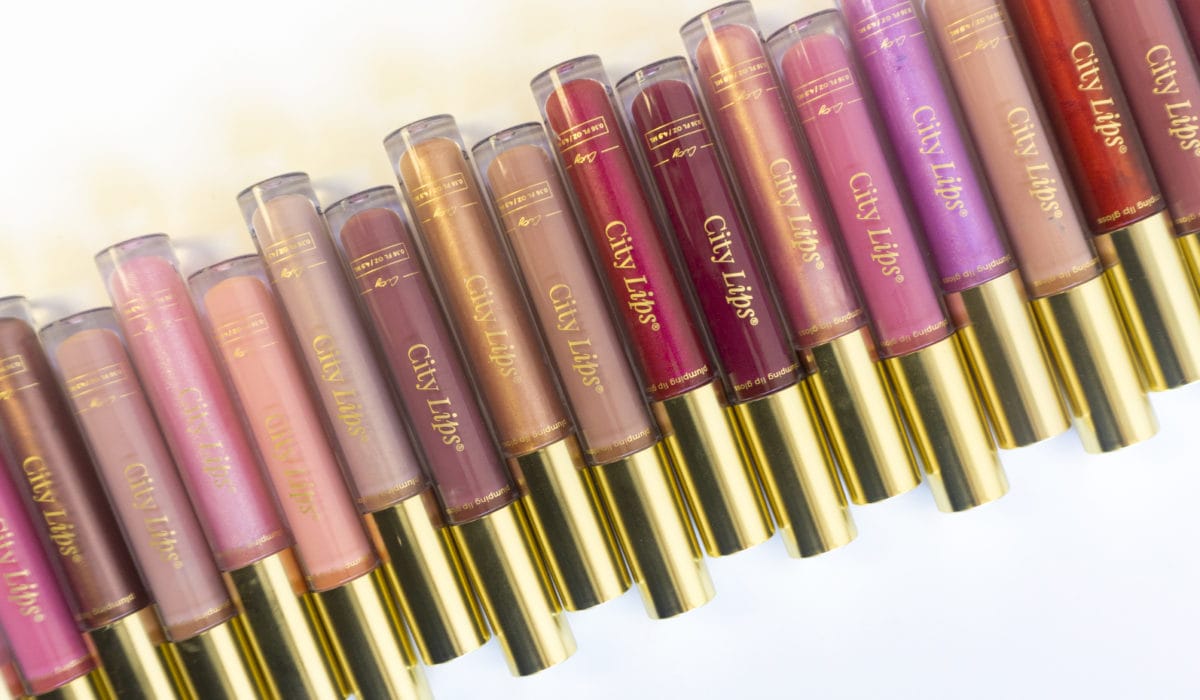 City Beauty is one of my favorite beauty companies and I especially believe in their lip products! Did you read my Tips for Aging Lips post? In it, we tackled issues that plague midlife women's lips—like dryness, lines, and thinning. My new favorite color in their line of plumping lip glosses is called "Sun Diego." It's a warm-toned pink gloss with a slight golden sheen. It's beautiful! My complexion has warm undertones, but if you have cool undertones, check out the shade called "Los Angelips." (Also, if you're not sure if your complexion has warm or cool undertones, I told you how to figure it out in this post.)
I also love City Lips matte plumpers. There's no burning with City Lips lip plumpers! Their matte colors stay put and won't bleed into lines and wrinkles, but they never dry out my lips! Lately, I've loved a shade called Rosewood. It's versatile because it can look pinkish or more coral, depending on what you wear with it!
Take 15% off your entire order + free shipping with $50+ orders on the City Beauty site with the code EMPTYNESTBLESSED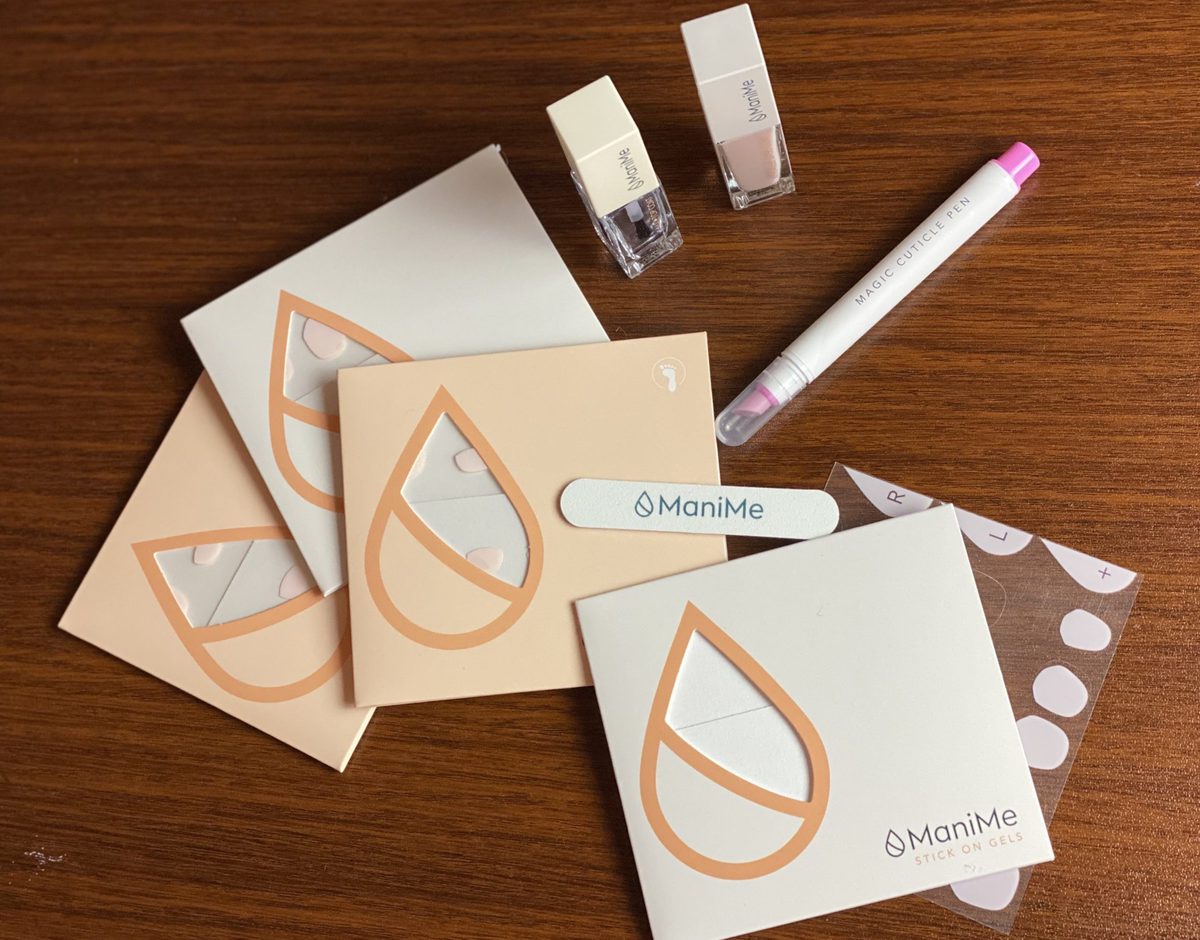 ManiMe was a pandemic discovery for me! They deliver custom-fit stick-on gel manicures straight to your door. Welcome to the future of manicures and pedicures, my friends!
The company makes custom 3D modeled, toxin and cruelty-free, stick-on gel manicures and pedicures. That's right! They use 3D modeling technology to custom-fit your stick-on gel to fit the exact size and shape of your nails!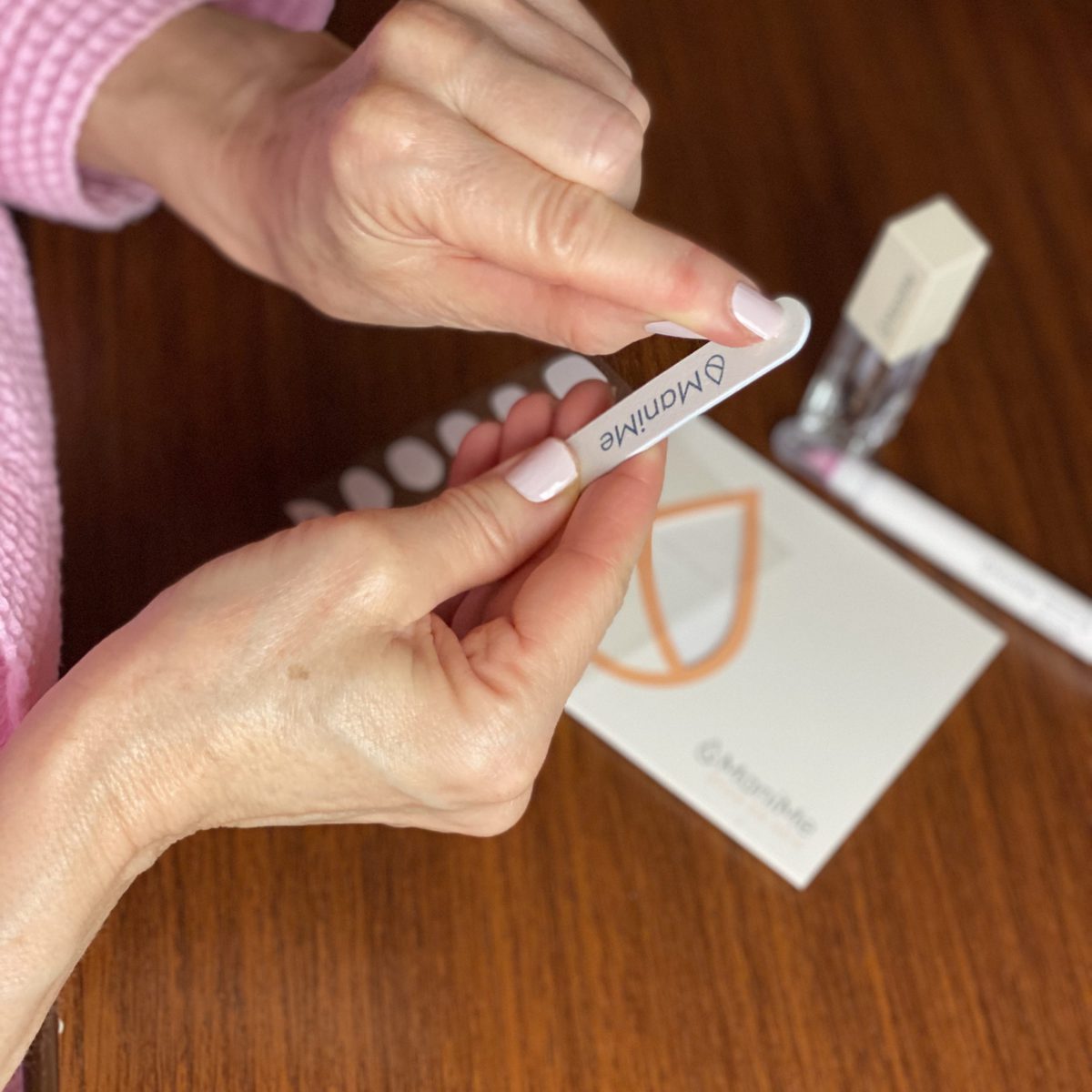 ManiMe gels can be applied in minutes, whenever and wherever you are, and they last for up to 14 days.  To remove, you just peel them off! They are toxin and cruelty-free, and are applied and removed without UV light and chemicals.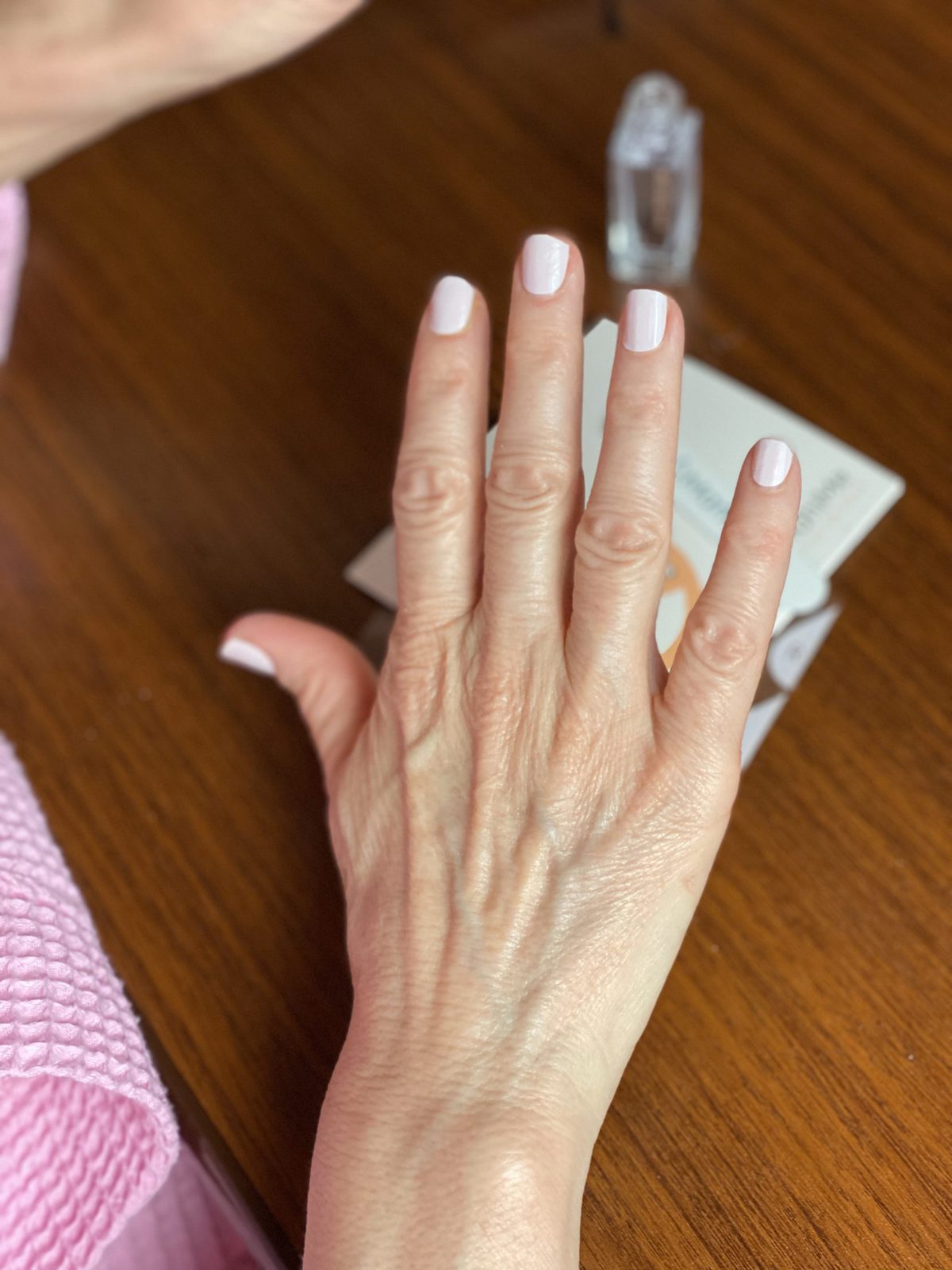 Want to try ManiMe? Empty Nest Blessed followers can take $5 off your first set of manis with the code emptynestmanis.
Noom is a unique, psychology-based program that is designed to help you get life long results. In a 2016 study of almost 36,000 participants, 78% of them sustained weight loss over nine months. It's more expensive than other weight loss programs I've seen, but it's not designed for long-term use. Instead, Noom is focused on helping you meet your weight loss goals—educating and supporting you along the way—and equipping you for long-term success.
Bob signed up for Noom earlier this year to lose a few pounds. He met his goals within four weeks, and has used what he learned to keep the weight off ever since.
Here's what makes Noom different (and a little more expensive):
They give you access to a personal health coach (called a "Goal Specialist") that you'll text with every day. Your coach will help you set and stick to short-term, personalized goals.
They provide you with a support group (led by a "Group Coach") that will support you, challenge you, and help you put what you're learning into practice.
You wake up each morning to a customized to-do list of #PsychTricks. (These are quick, research-backed, psychology-based articles, and you'll learn a lot. I did!)
No food is off-limits and you log your food right on the app. (Multiple studies have confirmed that people who keep a food diary lose more weight than people who don't.) 
Noom uses a calorie-density system that helps you understand what's in the food you're eating. This helped me learn to make better choices about types of food and appropriate portions!
You can connect your wearable fitness device to the app, and it will automatically track calories burned in workouts and daily activity, providing half of the calories burned as additional calories you can eat in your daily calorie budget.
Noom gives you access to healthy recipes, fitness tips and tricks, and many more tools to help you stay motivated.
Want to see if Noom is right for you? Take their psychology-based evaluation HERE. Right now they're offering Empty Nest Blessed readers a 7-day trial for just 50 cents! Click HERE to learn more!
Tula is a beauty brand built on the power of superfoods and probiotics. The company was founded by a practicing Harvard- and NYU-educated gastroenterologist (!), who had been studying the power of probiotics for more than 15 years. She'd seen them work wonders in her practice, and it occurred to her that they might be effective ingredients in skincare as well! (Pretty innovative, right? ) As someone with plenty of gastrointestinal issues myself, I've seen probiotics do great things for me, so I'm a big believer in their power.
TULA means 'balance' in Sanskrit, and, being physician-founded, the company looks to research and clinical studies to determine which ingredients we to include (and not include) in their formulations. They don't utilize ingredients that have been clinically shown to be toxic, carcinogenic, or irritating. That means no parabens, mineral oil, phthalates, sulfates, triclosan, formaldehyde (or formaldehyde-releasing preservatives), or even retinols.
TULA's products are not only clean, but they're made with probiotics, which balance your skin's microbiome. (That's the community of microorganisms that live on your skin.) TULA's products are also made with superfoods, like blueberries, turmeric, and watermelon, which boost the skin's appearance. Most importantly, I've found them effective.
For a limited time, you can take 15% off your entire Tula purchase with the promo code 15SUZY at checkout.